As India celebrated its 71st Independence Day on Aug. 15, the southern coastal state of Kerala was being ravaged by the worst floods in nearly 100 years. 
Here are 10 numbers that show the intensity of the devastation in the state:
915% more rainfall
…than usual received by Kerala on Independence Day. Over the past seven days, the state has received 257% excess rainfall.
14 districts
…which is the entire state, are on red alert. All of Kerala's 44 rivers are overflowing.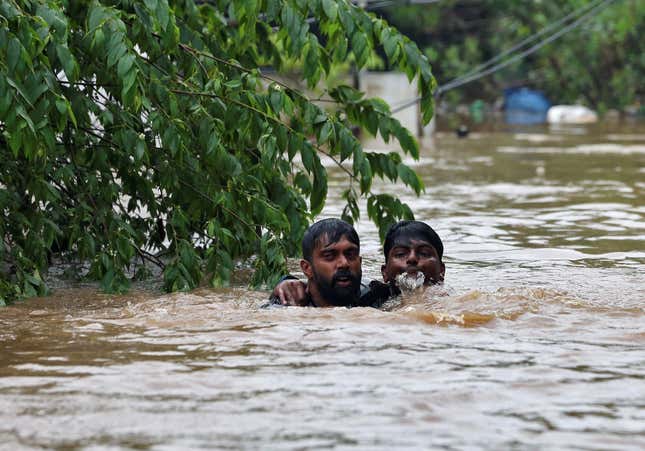 256
 dead
…since the rains began in May. This includes over 20 lives lost on Aug. 15 alone. The search for missing people is currently on.
165,000 people
…have been shifted to 1,155 relief camps. Five days ago, Kerala chief minister Pinarayi Vijayan said that the floods have destroyed 20,000 houses, a number which has been growing since then. Makeshift relief camps are also cropping up while victims await food, water, medicines, and electricity to charge their phones.
10,000 kilometres
…of roads are damaged, Vijayan has said. The sluice gates of 35 out of Kerala's 39 dams have been opened. The state electricity board switched off 4,000 transformers to prevent electrocution.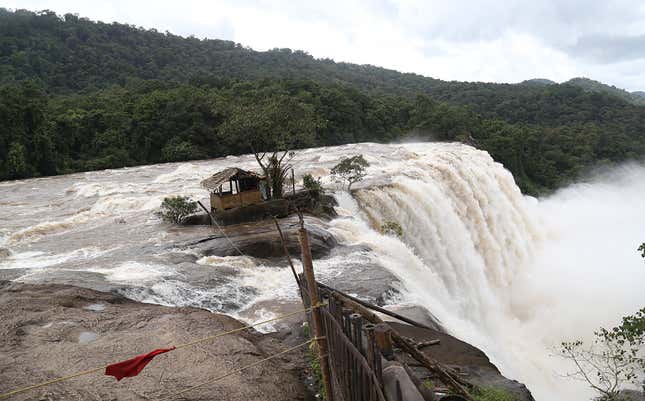 $1.19 billion
…or Rs 8,316 crore was the preliminary estimate of the state's loss as on Aug. 12. The state is spending an additional Rs3,000 crore ($428 million) on immediate relief measures. Kerala sought Rs1,220 crore from Narendra Modi's central government as immediate relief, but for now has been allotted only Rs100 crore ($14 million).
211 landslides
…were reported from across the state till last week. 
30
teams
…from the National Disaster Relief Force, 24 from the Indian Navy, 13 columns of the Indian Army, and 10 teams of the Indian Coast Guard are engaged in search and rescue operations, along with other emergency responders. The Indian Air Force has airlifted 340 individuals, many of them from rooftops of flooded buildings.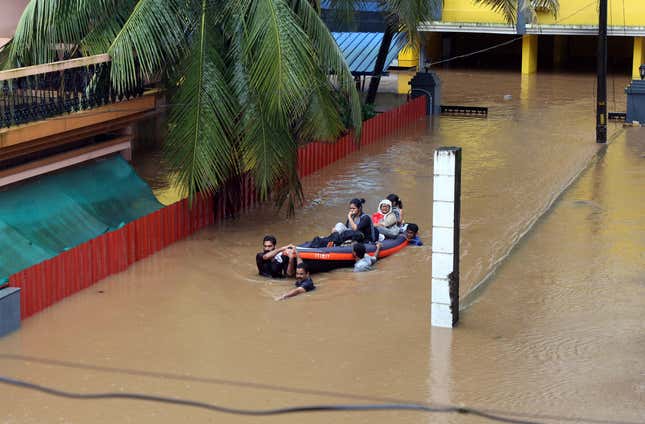 20 aircraft
…and over 50 boats have till now been deployed by the defence ministry for relief work. 
82 tourists
…were stranded inside a bus in Munnar district in central Kerala. Hundreds of students are stranded at the Sree Sankarcharya University of Sanskrit in Ernakulam district.