For much of her career, Anushka Sharma has been seen playing the urban working woman. But in her upcoming release, Sui Dhaaga, she's a demure village woman.
While experimenting with characters, Sharma's been trying out new things in other areas, too.
Four years ago, she set up Clean Slate Productions with her brother Karnesh Sharma. Since then, the production house has backed new ideas and genres in Hindi cinema, from the thriller NH10 to fantasy comedy Phillauri to the horror flick Pari. In October 2017, the 30-year-old Sharma also launched her own clothing line, Nush.
Meanwhile, she's kept delivering blockbuster hits like Karan Johar's Ae Dil Hai Mushkil, Salman Khan-starrer Sultan, and Aamir Khan's PK, directed by Raju Hirani.
In a conversation with Quartz earlier this month, Sharma talked movies, business, and the pressures of being a public figure, among other things.
Below are edited excerpts.
Sui Dhaaga celebrates the spirit of entrepreneurship. Is that what attracted you to the movie?
It was the aspect of dignity of labour. Mauji's character (played by Varun Dhawan) is ill-treated by his employer. And Mauji accepts it because he feels if the employer's paying you, he can take advantage of you a little bit. But the wife feels that's not right. You're working there, you're giving your services; no one can treat you the way they do. I think because people are ill-treated and exploited at their workplace, they don't take pride in what they do. For me, this really struck a chord.
When choosing a film as an actor, what factors do you look at?
The story—if it has a unique understanding of the world, of human behaviour, or a larger topic. Or if it's a very fine thought like, say, a Pari, which was a much more niche film but it had a unique thought about how a human being can be so bad whereas a devil can still do a human act.
Second would be the director.
Also, what part am I playing in the film? How is it representing women? And it's not done from a point of view of a morcha (demonstration) but it's just done from fairness. You choose characters where there is something to do, and they have to be able to have some place in the world.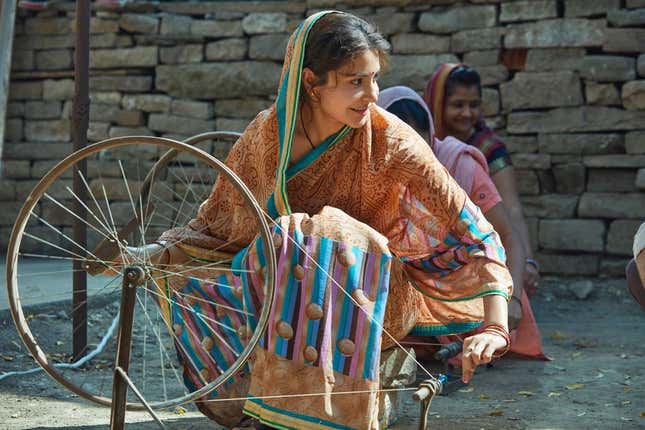 How do you prepare for a more rural, submissive character like Mamta in Sui Dhaaga?
I realised I could not play on my instincts as a person. My instincts are immediate and I react to things. Mamta doesn't. But certain things you realise are common and when you find those things, you build on that. So, what I found was that both Mamta and I have this very quiet confidence. I can't shout from rooftops what I am or be very good at projecting myself to a person about what I do or how intelligent I might be. Mamta's kind of like that. When I understood that about her, I realised I could play on that.
You have a varied filmography, from small-budget films like NH10 to big-banner productions like PK. How do you strike a balance?
As an actor, you have to understand that every film has a different market. It's a very good environment to be in right now because while you can make a film like Pari, which is far more experimental, you can go ahead and do that because you know you'll safeguard yourself in terms of digital rights because those films will have a big audience there.
But then again, you can't fool yourself. You can't expect both films to do similarly. For instance, even though NH10 was like a super success, it wasn't a Rs100 crore film because it was an adult film, a niche film. Sui Dhaaga, Sultan, and PK attract wider audiences.
While your acting career was flourishing, you also started producing films and launched a fashion line. What drove you to start so many businesses?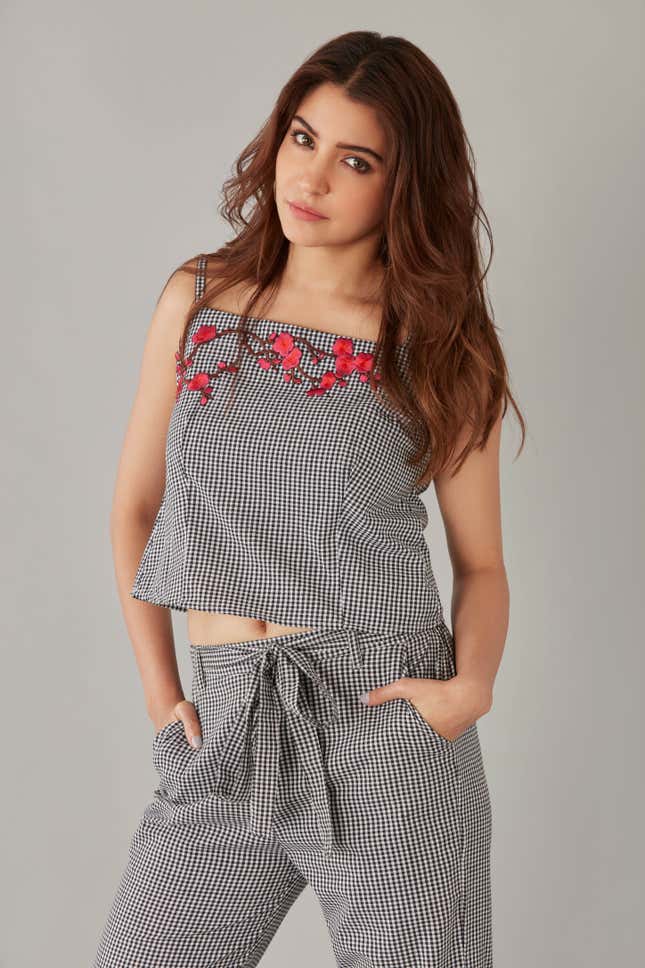 Nush happened because I wanted to create a local Indian women's clothing brand that can compete in the way that I would want it to.
With production, it was clearly because I wanted to be able to make films with filmmakers who have a different voice and be able to generate interesting concepts. We'll continue to do that.
Why (all this) comes from the same person is that I have never tried to follow a trend. I've never been afraid to do something first.
What is your take on a celebrity's use of social media?
While you are a public figure, social media is still a very private thing. When I'm promoting a film or endorsing a brand or shooting a movie, I am obligated to do certain things. When it comes to posting my own stuff, it's really for the people who follow me. Then I'm exactly how I am in my real life. Sometimes, the media representation is not true to who I am. On Twitter and Instagram, people get to see what I really could be.
What has your biggest challenge been in your career?
There's a way in which you're expected to behave as an actor: be happy all the time, constantly smile. The judgement is so quick. I never tried to create an acceptable image of who I am for people. And that becomes a problem.
Wanting to start your own production house comes from that same person and then people are like, "This is not something you should be doing at this age. People are still offering you films, why do you want to produce?"
What has your biggest achievement been?
My biggest achievement has been that I have been able to stay true to myself.