Judging by the hoo-ha around India's e-commerce festival sales, you'd think the discounts were out of the world. That may not be true, however.
The average selling price (ASP) of products on e-commerce websites on sale days drops just 17%, according to a report by Ace Turtle, a retail technology firm. This "is not a significant change considering the overall price fluctuations in the given period," it stated.
Ace Turtle studied e-commerce sales in India from January to August this year for this report. Some of the sales during this period included Myntra's End of Reason Sale (in June), and Amazon's Freedom Sale (in August), among others.
"The myth that brands indulge in deeper discounting during [the] sales period as compared to [the] non-sales period is not really true," Ace Turtle, which gathered data across one million products sold by more than 30 fashion brands to over 20,000 postcodes, found. 
However, consumers are taken in by the marketing blitzkrieg.
Their enthusiasm is at an all-time high during this period. Overall, orders from across India grow more than four times during sale days. The largest chunk comes from Delhi, followed by Bengaluru, and Pune.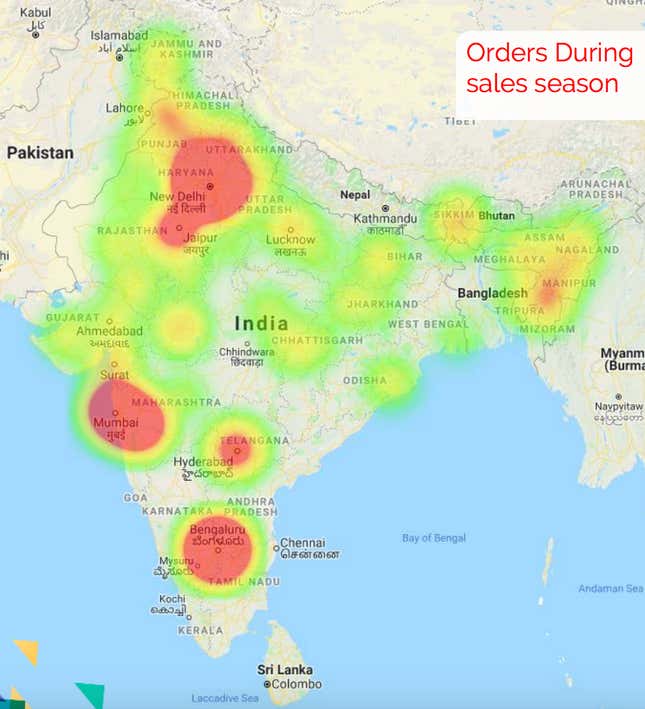 Though metros lead in absolute numbers, it's the non-metros that clock the highest spike.
"…footwear as a segment shows (the) maximum inclination for discounts during sale event days," the report said. "This is also possible as footwear as a category has a greater ASP than any other category, hence customers look forward to sales event days."