Does changing the neighbourhood increase your odds of getting right swiped on Tinder?
It does, if the US-based dating app's latest analytics are to be believed. Some locations record higher rates of right swipes (Tinder-speak for getting accepted by other people) than others, it shows.
On Oct. 16, Tinder released "swipe scoreboard"—a right-swipe meter of sorts. This lists the localities in major Indian cities that evoke favourable responses for app users.
Between August and September this year, the app analysed data in seven Indian cities—Delhi NCR, Mumbai, Bengaluru, Kolkata, Chennai, Hyderabad, and Pune. Then, localities in each city were ranked based on the highest number of right swipes as a share of overall swipes in that particular area, Tinder said.
Here are urban India's most attractive neighbourhoods: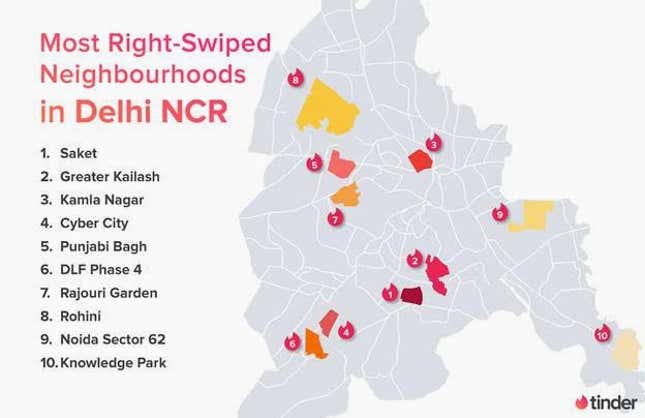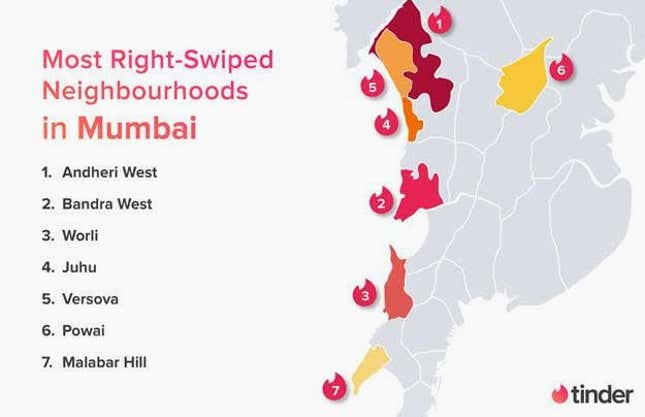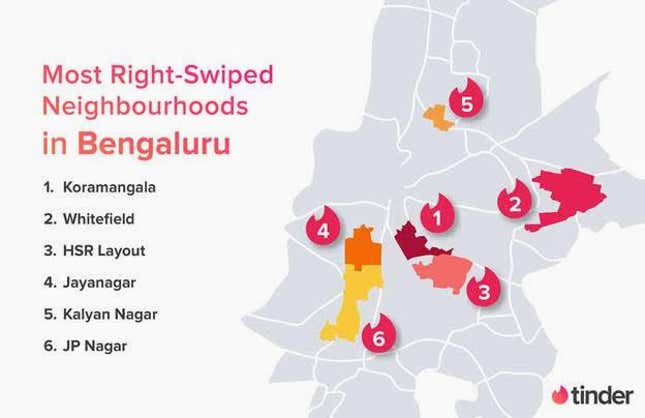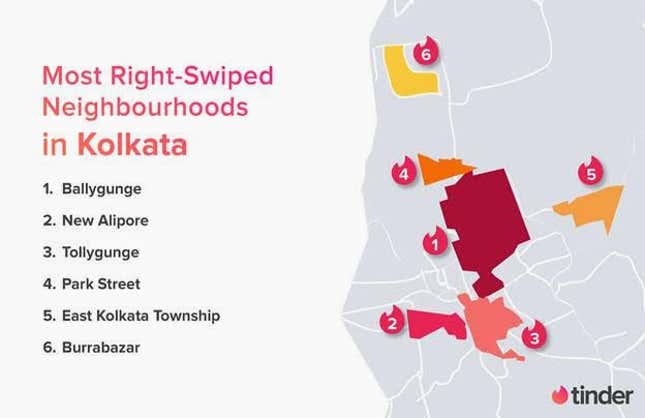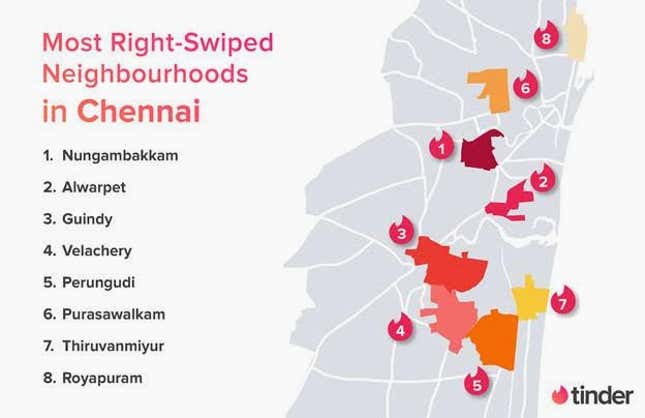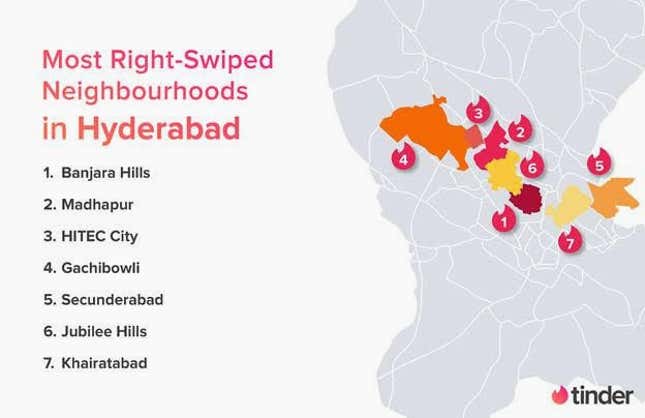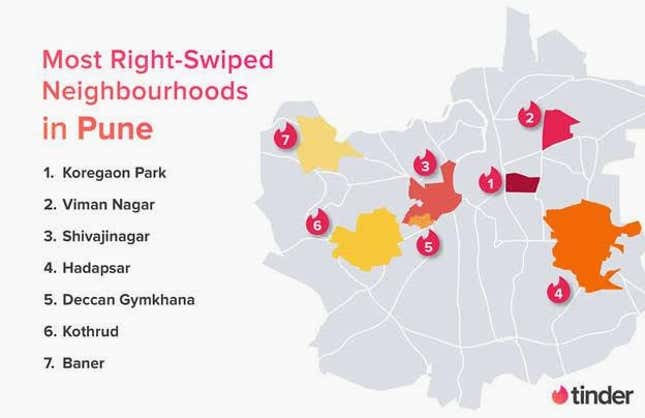 India is Tinder's top market in Asia. In 2015, it told Quartz that it gets 7.5 million daily swipes in the country. "In fact, Tinder users in India also boast the most messages per match globally," a spokesperson for the app had said then.
According to market insights firm App Annie, Tinder was one of the two most popular apps by revenue in India in the first quarter of 2018.