A great reverse migration is underway in India.
On March 24, prime minister Narendra Modi urged all Indians to stay at home for three weeks to contain the spread of the novel coronavirus. The short, four-hour notice for the shutdown, though, effectively trapped the country's 470 million migrant workers in no man's land.
The closure of all but essential services has made it impossible for the daily wagers to live in the rented shanties of big cities. Even though finance minister Nirmala Sitharaman announced a Rs1.7 lakh crore ($23 billion) relief package yesterday (March 26), to aid those who live on the margins, panicked labourers are undertaking 500km long journeys on foot in the absence of trains and buses.
This arduous trek back home to their villages now threatens to defeat the very purpose of the ongoing 21-day lockdown.
Contrast this to the several aircraft India flew to rescue its citizens stranded in various countries across the world. From the early flights to China and later to Italy, India's foreign ministry went above and beyond to rescue Indians abroad.
Not all migrants are equal, as these pictures show.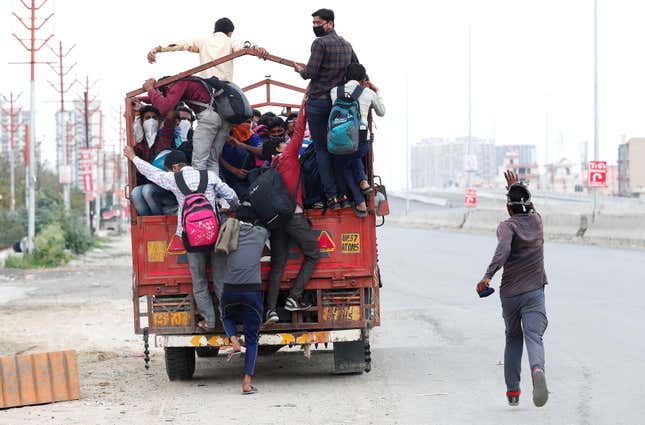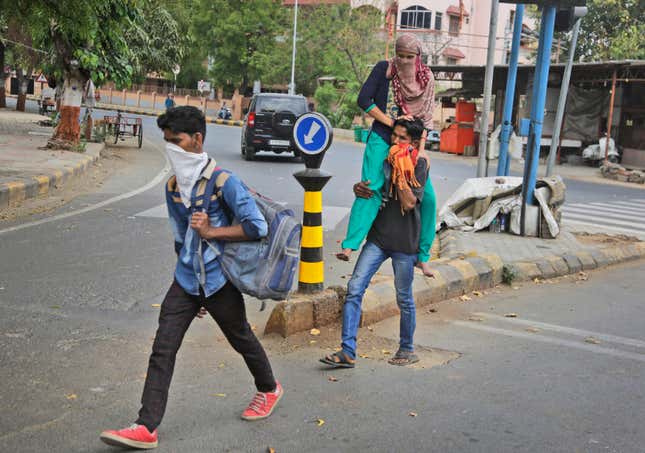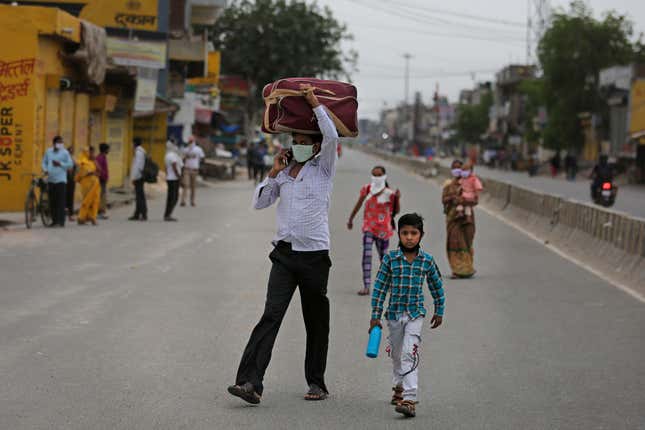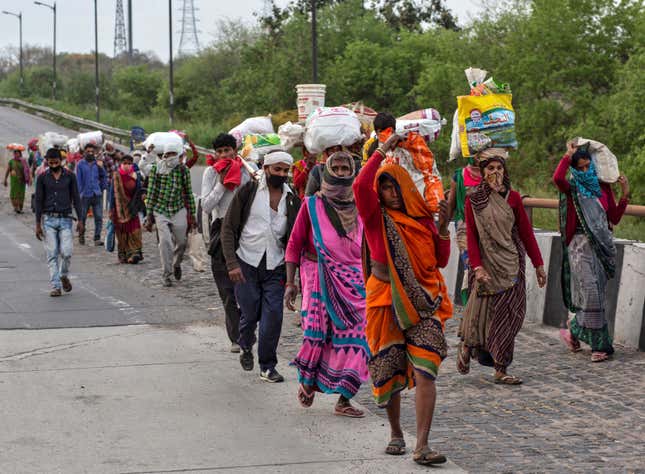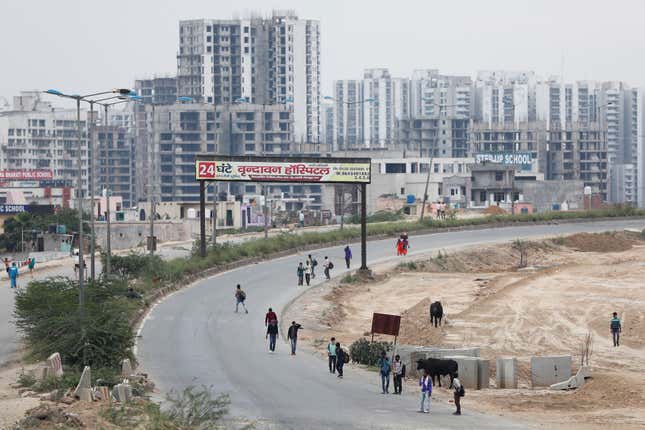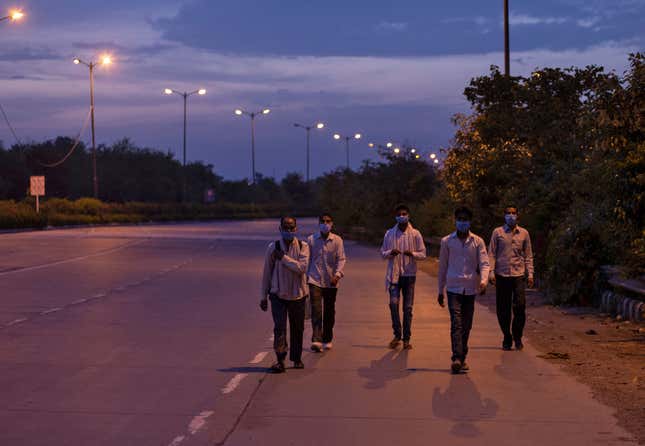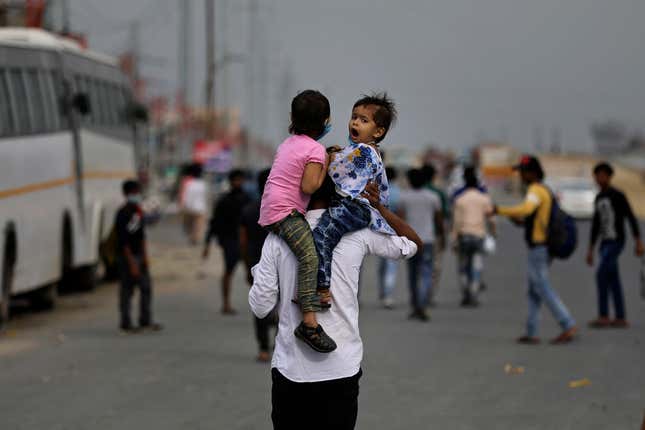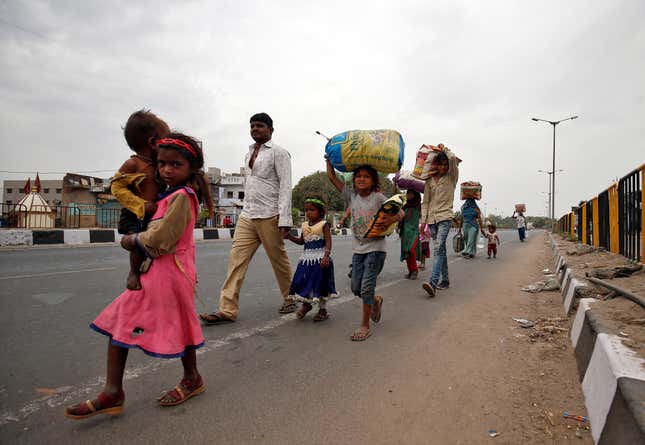 Some states, such as Delhi, have announced free community kitchens for those in need. The choice is brutal—to let people die hungry, or risk the spread of an infection that has killed thousands across the world.
Others have had to improvise.