A bakery in Bengaluru has learnt the hard way not to mess with trademarks. Especially those of a behemoth like Facebook.
The Delhi high court has permanently restrained a bakery owner in the southern Indian city from using the name "Facebake" or "Facecake." It has also barred the shop from using the website facebook.in, related email addresses, or any trademark resembling those of the social media giant for its products and services.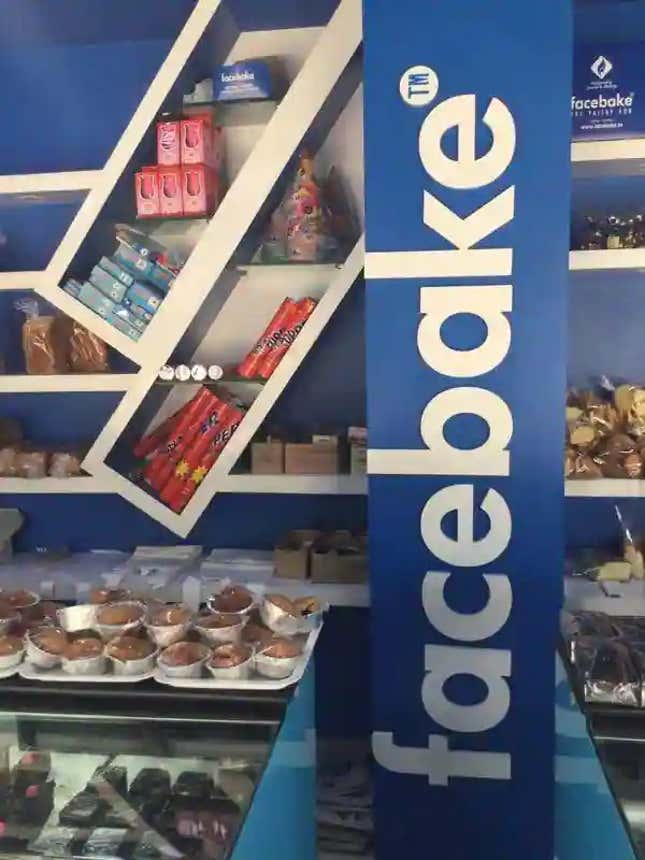 The bakery's name and signage strongly resemble Facebook's official colours and patterns, including a deceptively similar logo.
Facebook, which has almost 240 million users in India, filed a suit against Noufel Malol, the owner of the Bengaluru bakery, in 2020. The company's counsel argued in court that the store was degrading Facebook's trademark and confusing the public.
On July 6, the judge agreed with Facebook.
"It can lead to an unwary consumer being at least interested in taking note of the defendants as having some kind of connection with the plaintiff. The mala fide intent of the defendants is also evident from the fact that upon the knowledge of the ad-interim injunction passed by this court, the defendants changed the mark from Facebake to Facecake, thereby changing only one alphabet, however, chose not to appear before this court to defend the suit in spite of service," the order reads.
The court also said that Malol must pay Facebook's parent Meta nominal damages of 50,000 rupees ($628.50) and the cost of the suit. Moreover, all finished and unfinished material, including locks, signage, cards, stationery, accessories, packaging, labels, among others, must be handed over to Meta for erasure or destruction.