Sexism in Bollywood is old news. Male stars get screen time and lengthy monologues; women get dances in skimpy clothes.
But until last week, much of the world didn't know how deeply entrenched—and official—the discrimination really is. The Supreme Court of India lifted a 60-year-old informal ban on women working as makeup artists in the film industry.
The Cine Costume Makeup Artists and Hair Dressers Association had imposed the rule to allegedly safeguard the interests of its union of artists. In the same bylaw, men were stopped from taking hairstyling as a profession—a craft reserved for the women. This archaic clause was put in place to ensure equal opportunities for men and women.
But some people didn't like that style. Quartz interviewed two of them—Charu Khurana and Namrata Soni—to peel back the layers on the industry they fought to change.
Backed by the National Commission for Women, Khurana formally filed a petition of protest in 2012. Lured by high-quality special makeup effects in Hollywood films, the Delhi-bred artist spent a year training at the Cinema Makeup School in Los Angeles in 2009. Since then, she has worked on several advertisements, Hindi films such as Raavan, and Tamil and Telugu films.
Soni trained in London, and has worked with India's biggest production houses on films such as Main Hoon Na, Om Shanti Om, Kaal and Kabhi Alvida Naa Kehna.
Charu Khurana
When I went to Mumbai after finishing my makeup course in Los Angeles, I found out about this weird law. Clearly, it was unconstitutional, and at the back of my mind, I thought that the union could not actually hinder any woman's fundamental right to earn a living by practicing a profession of her choice.
But, when I approached them for a membership card, they refused to give me one. What was shocking in my case was that they wouldn't even enroll me as a hairdresser because my domicile wasn't Mumbai all these years. I had my bank account statements from Delhi, but they wanted a voter's identity card or a ration card issued in Maharashtra.
I had spent all my savings on my makeup training; my family wasn't financially strong; and I wasn't getting any kind of membership to work. So I settled for working behind the scenes.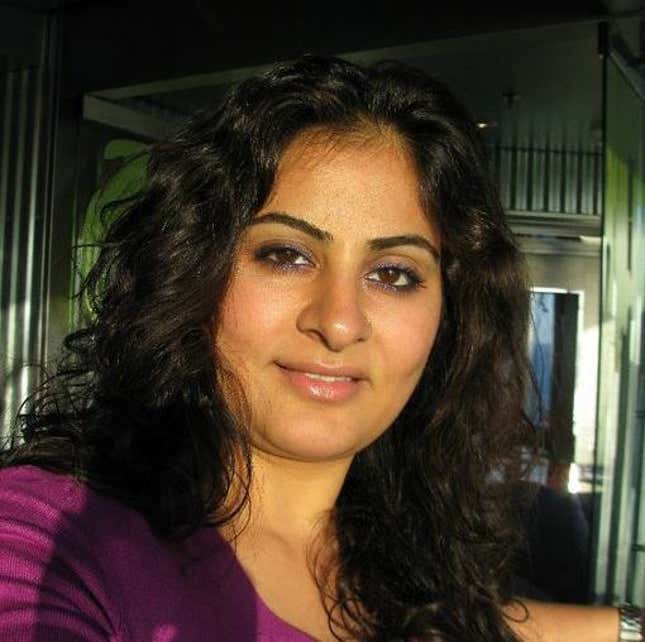 I couldn't be seen as working as a makeup artist, so I would be doing all the work in the vanity van, or in the hotel room, while a man would represent my work on the sets. I would share my credits, and my salary with that man to be my face on the set.
I did a couple of projects like that because my only means was whatever little I was making off by working off the sets. By then, the union had started threatening me that as a woman, I should keep away from makeup.
On my second film with Kamal Haasan—which was a remake of A Wednesday and it was called Eenadu—I was fined Rs25,000. They called it a donation. I thought, 'Fine. I would pay.' Forty days of shooting had been done, and only the last part of the film was left. I thought I should just pay it off so that the project can keep going.
But the real setback came on the set of another Tamil film, Alex Pandian, where I was working with a top actor, Anushka Shetty. These men from the union came on the set and forced me to boycott the film. They turned off the lights and generators, and the production was stopped for three to four hours because they wanted me to leave. That was really humiliating.
Some 200 people are employed on a film, and there is a lot of money at stake. For the producer to lose those over three hours of shooting is a waste of money, time and talent. He might lose on the artist's dates.
But then, I hadn't committed any crime. I was doing my job, which I was good at. Since my membership card was rejected, I had a permission letter from the Maharashtra federation to work, but the Tamil Nadu union would not even accept that. Finally, I had to boycott the film and fly back home.
On any film, 90% of the people employed on a film are men—from cameramen to spot boys to directors of photography. If the crew is of 200 people, there are hardly 12 or 15 women—the lead actress, a few junior artists and dancers. So why were the women being stopped?
My crew supported me that the law was unethical and archaic—but they had no time or strength to fight this out the legal way because it wasn't affecting them personally. The only person it was affecting was I, and women makeup artists like me.
I was battling with the Maharashtra state commission, but no action was being taken. There was a lot of slow-moving paperwork and red tapism. Things were not shaping up the way I wanted them to. Then, I went to the National Women Commission in Delhi. The whole thing took three years to take the shape I wanted it to.
There was a lot of paperwork moving to and fro the union and the commission, but the union would not respond. So finally, last year, we took the matter to the Supreme Court. Charu Wali Khanna actually drafted my case, and she introduced me to Jyotika Kalra, who was my lawyer. They understood the genuineness of my case. Jyotika knew I wasn't employed for two whole years, so she didn't charge me a penny for the case. She bore all the expenses. We would wonder why no woman challenged this rule for almost 60 years.
For actresses, too, it was too much of a stress because the comfort level they enjoy with a female makeup artist is not the same as a male. In Bollywood songs, they would be wearing skimpy clothes, and for them to get a full body makeup or a tattoo done is not always comfortable. Even if I was the one doing the makeup behind the scene, often in between shots, the touchup needs to be done right there on the set. They can't rush back to the van or the hotel room.
The paradox is how the rule is twisted around for male workers. In South India, men can be both hairdressers and makeup artists. In Maharashtra, though you can be only one of the two, it is only in the books for the men. For 50 years now, Amitabh Bachchan has a male hairdresser and a male makeup artist. When it comes to hairstyling for men, they think it is not a major job, but they are wrong. Hairstyling requires wig work, beard work, fake mustaches—all these fall under it. Shah Rukh Khan has never had a female hairdresser, too.
This is the main reason: makeup is a higher paying craft than hairdressing. They don't want women to earn higher salaries than men. The investment in makeup is also much more because products expire, more consumable, less durable. They just wanted women to not enter the profession.
Namrata Soni
Every single woman makeup artist in Bollywood has faced discrimination. I have been in the industry for around 11-12 years, and it was much harder at that time. It has always been hard.
I tried fighting this in 2004. But there were very few supporters. Other than Farah Khan, nobody else came out in support. We couldn't do anything because the union was very volatile and violent at that point. People working in the association were—let's just say—scary. I tried, but when they shut the door on my face and said they were never going to give me a membership card, I told myself, "Let them do what they want. It is 2005 and I live in a free country where I am allowed to choose my work. I don't need a union card."
I have been fined hundreds of times, but I have never paid a penny, or allowed the production house to pay, because I don't think I was doing anything wrong.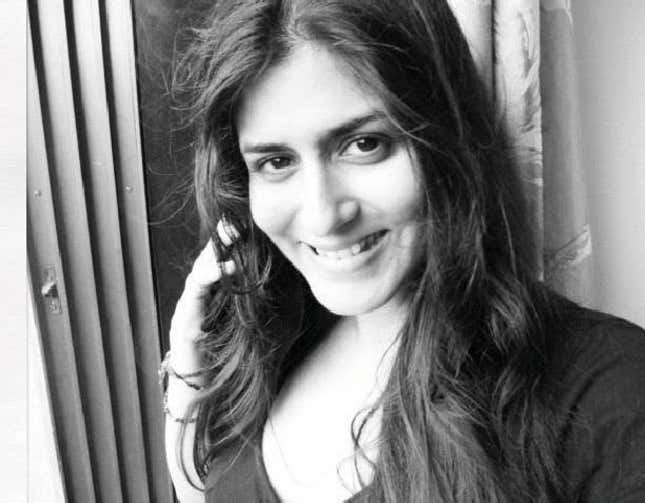 They have a bylaw that men can't work as hairdressers, but that was the most sexist bit: men were hairstyling, while women were being harassed on sets. I have worked like a dog. Every two years, I would invest whatever I would earn on upgrading my skills as a hairstylist and makeup artist. If a man has even an iota of talent, he would get where I have.
They should ask why are Bollywood directors and actors hiring us? It's only because we are talented. For Om Shanti Om, the union guys told Farah Khan to hire a male makeup artist for the prosthetic work I was doing. Farah told them if you can find someone who can deliver what this girl can for my film, I would replace her. They had no answer.
The first two years in the industry, I would be scared that the union was going to come after me and I better hide in the van. But since the last 10 years now, I have a screw-these-people attitude. I am living in a freaking free country.
I even refused to get a man to represent my work on the sets—which the union had asked me to do. I would rather train someone who is actually going to learn something than have someone sitting on the set, holding a mirror, a puff and a sponge.
The union is a bully—and they bully those who they can get away with bullying. They gave us a hard time by segregating the job of a hairdresser and a makeup artist. Were they saying that a director cannot be a producer or an actor cannot be a director? They cannot bully those guys. They will bully the underdogs, and they are not going to stop doing that.
Now they have turned around and said that for the next 10 days, they are going to keep admissions open for makeup artists. So basically, after 10 days, they are going to close the application. Why? Why should this application ever close? Are you telling me, two months later, if a woman wants to become a member of the union, this whole issue is going to come up again?
Basically, they are going to keep coming up with such stupid rules so that they can harass women.