At 14, Abbas Alizada started training in Kung Fu by watching martial arts legend Bruce Lee's films and imitating his moves.
"Bruce Lee was my hero when I was growing up," Alizada, who grew up in war-torn Kabul, Afghanistan, told BBC News in an interview. "I used to dream about him and of becoming a second Bruce Lee for my people."
That dream may well turn into reality—especially given the uncanny physical resemblance between the late Chinese-American actor and his 20-year-old Afghan admirer.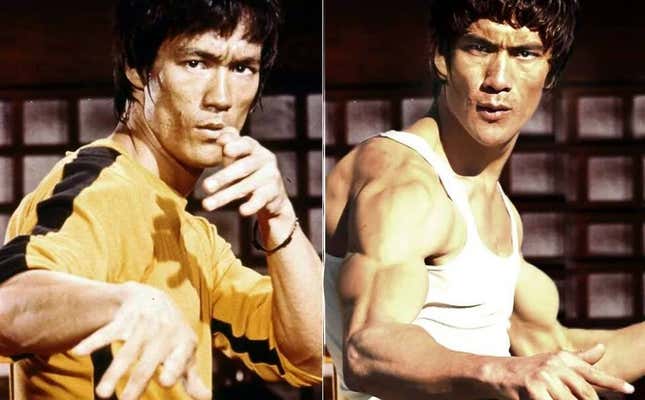 His pictures "blazed through Afghanistan's small internet community this week," wrote Reuters last week, helped along by YouTube video such as this where Alizada is seen performing back flips and high kicks—very much like Lee.
Cashing in on his popularity, Alizada took to Facebook and Twitter to post his pictures—and even adopted a new name after Lee: Bruce Hazara.
Here's an edited excerpt from his Facebook post last week:
My dream
Bruce Lee!
… he is my childhood hero and my only dream.
Today with all honor, I choose my name, Bruce Hazara… perhaps I can't be like him but I try up to I alive
My dream started by the name of man (Bruce Lee) and he is my role and my comate of my life
With all problems that I had he is my incentive, I tried to exercise I most of the time I acted like him… I continue my aim of existing like him "Bruce" to exercise and stand at the world of art to the day of having consequence to my homeland and I will be Bruce "second Bruce."
In the same post, he writes about his struggles as a teenager passionate about martial arts, but without the means to continue formal training.
Four months ago, he began learning Wushu, a Chinese martial art, and even won a match in Kabul. One among 10 children in a poor family, his parents could not afford the fees at a Wushu academy, but the trainer took him nevertheless.
"As a character, I may not be Bruce Lee," he told the BBC, "but I would follow his footsteps as long as I live."