This time last year, a once-celebrated investigative newsroom in south Delhi that had made a habit of shaking up India's powerful elite was in utter disarray.
Years of hard-fought reputation—for exposing everything from match-fixing in cricket to murky defence deals—had melted away swiftly. A collection of courageous and talented journalists had disintegrated with unusual ease and the editor who had built it all was behind bars.
Tehelka had seemingly collapsed with Tarun Tejpal's fall from grace—and the magazine's future looked decidedly uncertain as the flamboyant editor went to jail for allegedly sexually assaulting a female colleague in Goa. Shoma Chaudhury, a long-time Tehelka scribe and the magazine's managing editor, also quit, as did at least six other journalists within a month of the incident. Advertisers were ostensibly keeping away. Circulation was plummeting.
The question was simple: Could Tehelka survive?
"They were difficult times. Eighty to 85% of our journalists quit. We were hardly selling any magazines and copies were being returned back to our office because nobody wanted to buy them," Tehelka's new managing editor Mathew Samuel told Quartz in an interview. "The reputation was hit hard."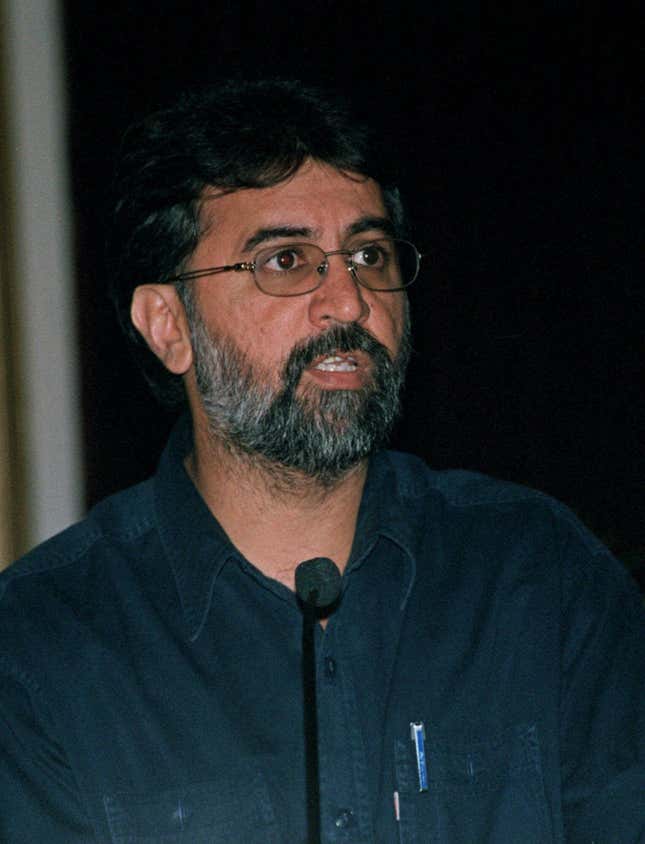 Samuel, appointed in August 2014, is no outsider. A founding member of Tehelka, he had been the mastermind behind "Operation West End"—a seminal Tehelka "sting operation" using hidden cameras in 2001, which led to the conviction of former Bharatiya Janata Party chief Bangaru Laxman for taking money to facilitate a defence deal.
The man behind the appointment of Samuel was another old hand at Tehelka—KD Singh, a Member of Parliament in the Rajya Sabha, the north India chief of the Trinamool Congress and the "chairman emeritus" of the Alchemist Group, which has interests in businesses ranging from food processing to real estate.
In September 2012, Singh was the biggest shareholder in Anant Media Pvt Ltd, which owns Tehelka, according to filings with the Registrar of Companies. Other shareholders in 2012 included Congress Party politician Kapil Sibal, lawyer Ram Jethmalani, Tejpal's sister Neena T Sharma, Tejpal and Chaudhury.
By December 2013, as Tejpal was jailed and Chaudhury resigned, Singh was out to sell his stake in the magazine, which was estimated at about 36%. "We have been in the process of diluting stakes in the last two years and we are on the lookout. But there are no buyers as of now," he told Business Standard.
Eventually, he did the opposite.
"I (now) own almost 70-80% of the shares. I am not certain about the absolute number," KD Singh told Quartz this month. "I think it was a wise decision to stay by the magazine and believe that the magazine could get back on track and do the kind of hard-hitting stories that we have always done."
"The public perception has changed now," Singh added. "We have a strong brand of journalism and we are turning the brand around."
Print orders, according to the company, have risen from a paltry 5,000 copies in November 2013 to over 90,000 copies in December 2014. (Quartz could not independently verify the circulation numbers).
And gutsy journalism, once the lifeblood of Tehelka, is making a comeback. Consider pieces such as Samuel's December cover story on the exploitation of women at India's fertility clinics and another investigation into how bureaucrats, politicians and others apparently received repeated favours from Jet Airways. The latter story involved Robert Vadra, Congress Party chief Sonia Gandhi's son-in-law.
"If Tarun (Tejpal) was in-charge, we may not have done the story (on Vadra)," a senior editor at Tehelka told Quartz, requesting anonymity. "There was heavy pressure on us not to release the story." Tejpal (currently out on bail) and Choudhary remained unavailable for comment.
In spite of the possible transformation underway, Tehelka's Achilles' heel may once again be its leadership.
Singh's Alchemist Group has been under the scanner of the market regulator, SEBI, for its fund raising activities; and his name has been connected with the ongoing probe in the Saradha chit fund scam, which has deeply unsettled the Trinamool Congress government in West Bengal.