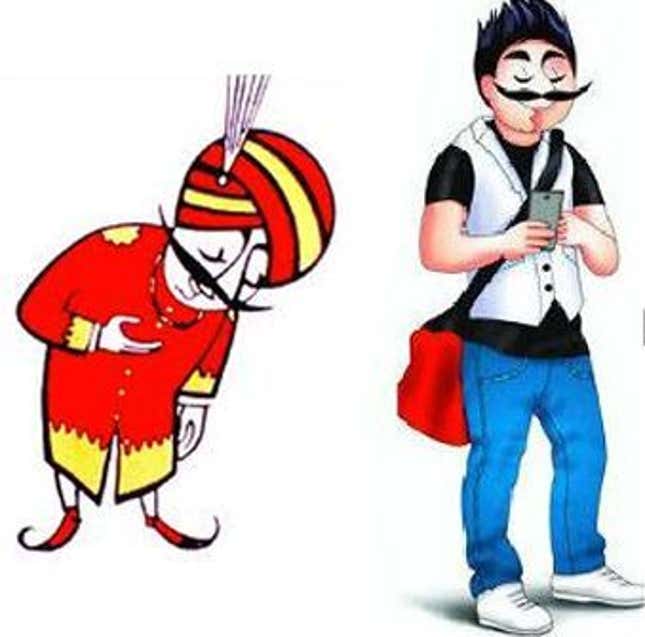 The Maharajah's reincarnation happened over the weekend. Responding to prime minister Narendra Modi's call for a redesign of the national airline's mascot, Air India debuted a younger, slimmer Maharajah.
The new avatar has not only shed pounds but also the traditional turban and sherwani, trading it for a vest, blue jeans, trainers and a low-slung satchel. Replacing the Maharajah's gracious bow, the new version also appears to be idly checking his mobile phone—possibly responding to the critical reactions to his radical makeover on Twitter.
Air India is at pains to point out that this effete young man is still called the Maharajah. The character has earned commercial and cultural resonance for the airline since his introduction in 1946. It's just giving him a new look to echo its mission to "cut (the) flab to become a lean commercial entity."
More images of the Maharajah will be portrayed in an upcoming ad campaign, showcasing him in a series of 27 scenarios, such as a star member of the Indian cricket team dazzling the crowd with his winning batting technique.
Air India's latest branding update also heralds the Modi administration's mandate to define the new India as a modern, world-class nation.