Technically, the Bhut Jolokia is old news. Back in 2007, this fiery chilli pepper from the northeast of India had annihilated lesser peppers when it was declared the world's hottest (it clocks over one million Scoville Heat Units; by comparison Tabasco's original red sauce is 2,500-5,000 SHUs).
Over time, other peppers such as the Trinidad Moruga Scorpion and the Carolina Reaper—the current record holder—out-burned the Indian chilli.
It's all in the name
But the Bhut Jolokia has what the Reaper and Scorpion can't hope to match—a badass name. Known as the ghost pepper in the West, the chilli is showing up in bizarre food items in the US, from watermelon candy and mayo to bourbon and kimchi.
"It's got a cool name, much cooler than scorpion pepper," says Kheedim Oh, who makes artisanal kimchi under the name Mama O's out of Brooklyn. "At this point its reputation precedes itself, it's doing its own great PR."
In addition to making the popular Korean dish of fermented cabbage and spices for the average palate, Oh makes a super spicy kimchi using the ghost pepper. For him, the name was one of the pepper's biggest draws. Oh says when it comes to sales, the regular and super-spicy variants are neck and neck.
The name called out to another Brooklyn resident, Jay Sheldon, who was so blown away by the pepper's "taboo, mysterious, scary" image, that he started selling the pepper and assorted products made from it. He sells dried ghost chillies, chilli powder and seeds for planting, but the bestseller for his online business bhut-pepper.com is a watermelon-flavoured ghost pepper candy. He quit his art handler job a year after getting into the pepper business, and though he's the only employee, he still makes enough to support his life as an artist living in New York City.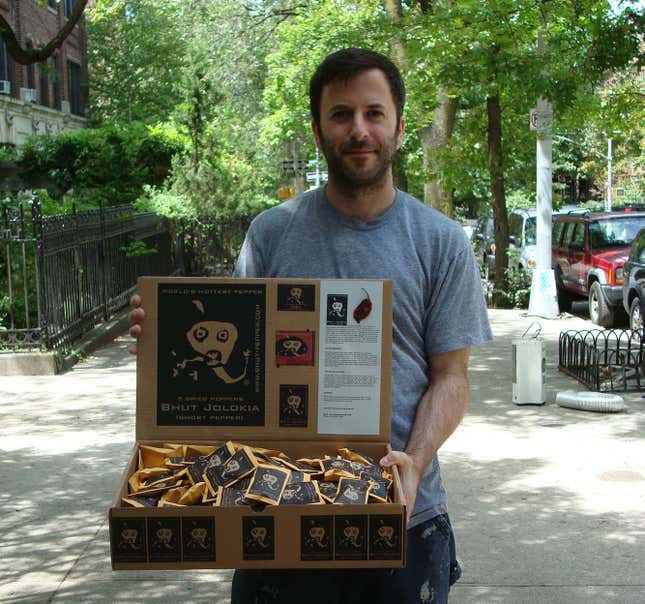 Casting a wider spell
But apart from hipster food entrepreneurs, big F&B names that cast a wider net are also walking into the fire. For their offerings, it's more typical to temper the heat of the chilli.
The American fast-food chain Popeye's Louisiana Kitchen offered ghost pepper wings—batter-fried chicken wings marinated with a dash of the pepper—as a limited-time menu item. They packed a very mild punch, with just the amount of heat to appeal to a fast-food chain's broad audience.
When the Campari-owned Wild Turkey—pioneers in the flavoured bourbon category—wanted a suitably seasoned spirit to capitalise on an ongoing sweet-and-spicy food trend, the distillery's R&D department experimented with a full spectrum of different heat sources and peppers. The ghost pepper beat other contenders and a small amount of it was blended with the brand's signature honey-flavoured bourbon, resulting in American Honey Sting. "It was to be a limited edition release but the reaction it received has been incredibly positive, so we will be bringing it back in more of a semi-permanent (way) based on its popularity," says Andrew Floor, senior marketing director of dark spirits for Campari America. Floor says they shipped 17,000 cases in the first six weeks—new brands typically deliver between 10,000 and 20,000 cases in a full year.
Sweet-and-spicy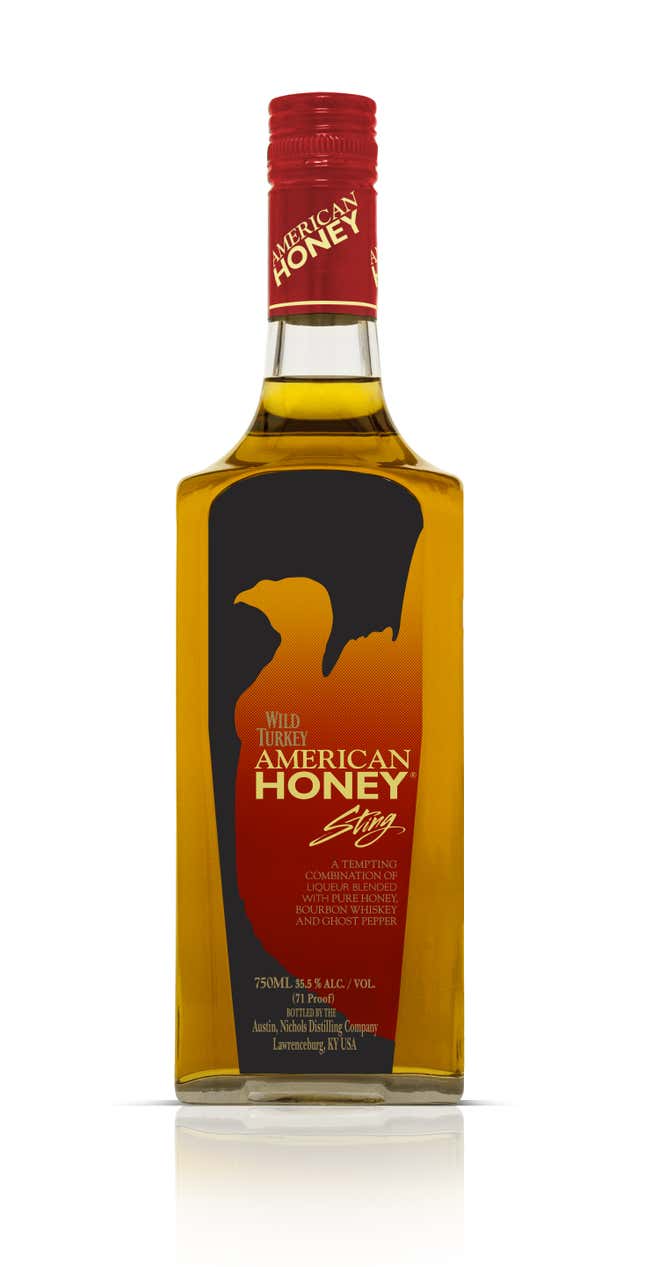 In 2013, a report of the American consumer's flavour preferences by Technomic, a market research firm for the food industry, found that for the first time in four years, a majority of consumers—54%—said they preferred hot or spicy foods. And when the spice is blended with sweet flavours, it's almost a sure hit. "For a long time the American palate has skewed towards sweet, whether they admit it or not. (However) exploration of flavours is one of the key drivers in millennial consumption behaviour," says Floor. He says they weren't looking for a me-too product to compete with Fireball, the popular cinnamon-powered whiskey but a more sophisticated experience, experimenting with heat to give flavour. When you sip Sting, expect a mild, back-of-the-palate heat, not an inferno.
Not so hot at home
In urban India, on the other hand, Bhut Jolokia's popularity still remains limited. It's not on popular supermarket shelves like it is in the US at Trader Joe's and Whole Foods where it is sold on and off either in the form of powders or products.
Most urban Indians first heard of it when it set the Guinness record in 2007, but it's not widely available outside the northeastern states where it is grown. "Our exports have gone up exponentially, but it's not yet extensively used for commercial [food] production in India," says Harjiv Swani, a director at the 150-year-old Mumbai-based Swani Spice, a company that exports Indian spices. One reason may be that the Indian Army is buying up the chilli to bolster its arsenal.
According to Mumbai-based food writer Roshni Bajaj Sanghvi who is a fan of the pepper, spicy food is so easily available in India that there's not much need for the blind heat that comes from this chilli. "Also, most people don't know how to use it (outside of northeast India). All traditional recipes already have specific varieties of chillies built into them, and we tend to stick to them," she says. She predicts that will change soon, as "there is a lot more interest in hyper-local, obscure ingredients among young food-obsessed folk."
Americans, though, can't get enough. Swani says the ghost pepper might be more widely used in US-manufactured pre-packaged foods and spice mixes than we think. The extreme spice factor of the chilli means manufactures have to use much less than another more moderately spiced pepper to get a similar result, reducing production costs.
For instance, in Oh's kitchen, one ton of napa cabbage is doused with 40 pounds of Korean chilli pepper for his regular kimchi; for the super spicy, he uses just four cups of ghost pepper, though it results in a way hotter mix. "Some people aren't happy unless they're crying," he says.
We welcome your comments at ideas.india@qz.com.