This post has been corrected.
Prime minister Narendra Modi, of course, simply climbed aboard Air India One, but for ordinary Indians making a trip to China is a rather circuitous journey.
Consider, for instance, air connectivity between the financial capitals of China and India: There isn't a single direct flight between Shanghai and Mumbai. Or, for that matter, between Mumbai and Beijing.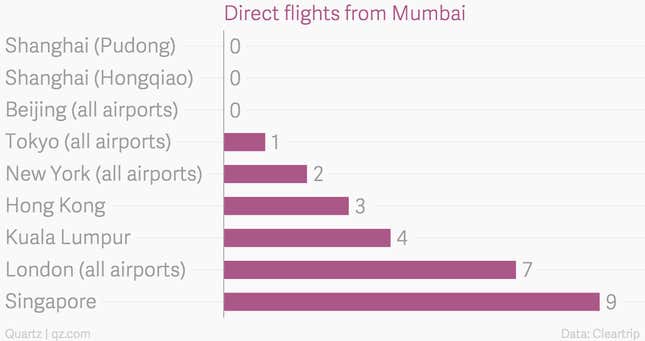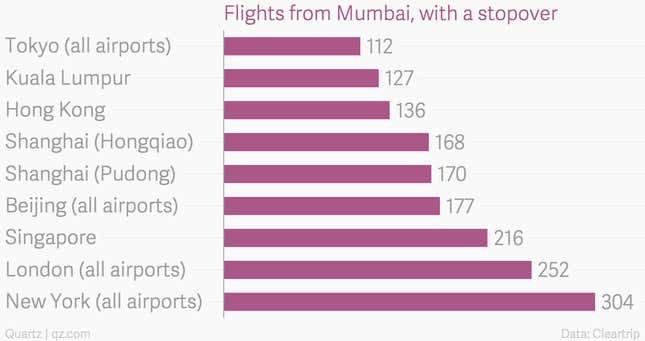 Even between the two capital cities—Beijing and New Delhi—there is only one direct flight, according to data from travel portal, Cleartrip. There is, however, a couple of direct connections between New Delhi and Shanghai.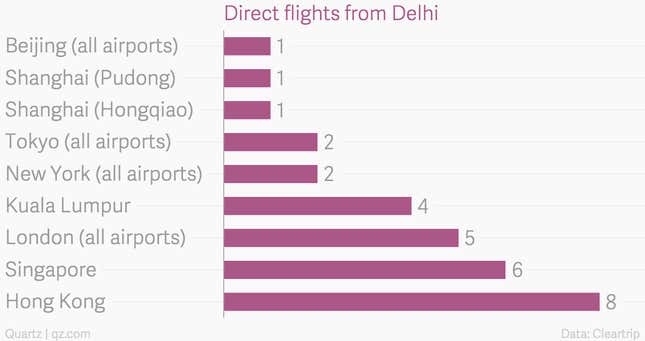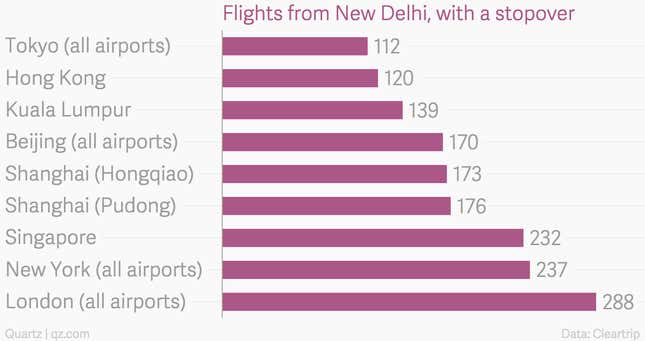 In 2008, India's Jet Airways started a Mumbai-Shanghai direct flight, which went on to San Francisco. But it did not last for long and was cancelled within seven months. And the lack of direct flights currently could well be an indication of the lack of demand on these routes from both tourists and business travellers.
On his three-day visit to China, Modi made no bones about distance that remains between Indians and Chinese.
"An area of high priority for us is people-to-people contacts," the prime minister said in Beijing. "Indians and Chinese don't know each other well, much less understand each other."
Perhaps, fixing the lack of direct air connectivity could be a start.
Correction: The previous version of this post incorrectly mentioned that there is no direct flight between New Delhi and Beijing, based on data provided by Cleartrip. There is, in fact, one direct flight between the cities operated by Air China.