Here is a list that would throw any pin-code-conscious Indian into a tizzy.
Last week, Chicago-based real estate consultancy JLL, formerly Jones Lang LaSalle, released a report on India's finest residential neighbourhoods. While some of these areas—such as Lutyens Delhi, Worli and Greater Kailash—are longtime favourites, there are also a number of upstart suburbs that have caught the fancy of buyers.
"According to our assessment, these locations offer the lifestyle, status and pin-code value which high net worth individuals want to be associated with," the company said in a statement.
Here are India's 20 best neighbourhoods, according to JLL:
Worli, Mumbai
Worli was once a fishing village and part of the original seven islands that formed Bombay. Today, a number of Indian corporates have their headquarters in the upmarket neighbourhood. "Worli has come a long way to emerge as one of the prime real estate destinations in the country," JLL said.
Property prices: Rs35,000 and Rs60,000 per square feet.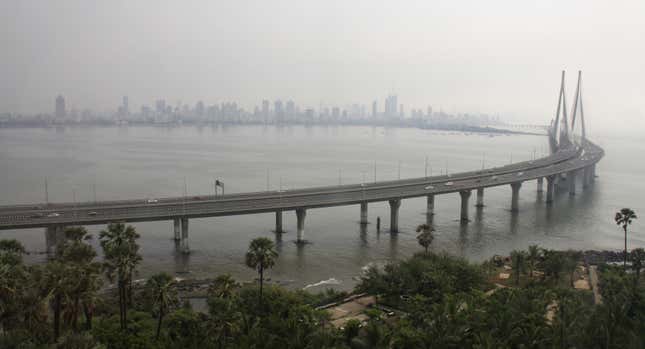 Bandra, Mumbai
Bandra is called the "queen of the suburbs" in Mumbai, and for good reasons. "Because of its elite profile and the high level of available shopping, education, healthcare and recreation facilities, this area is always a preferred destination for prime property seekers," JLL said.
Property prices: Rs.30,000 to Rs55,000 per square feet.
Lower Parel, Mumbai
In the 1960s, Lower Parel was the textile hub of Mumbai. But over the last few decades, many of these decaying mills have given way to fancy malls. And with the construction of the Bandra Worli Sea Link in 2009, Lower Parel is better connected to the rest of Mumbai.
Property prices: Rs25,000 to Rs40,000 per square feet.
Palm Beach Road, Navi Mumbai
The property rates at Palm Beach Road have risen exponentially over the last few years. "This is merely because it is the only area in Navi Mumbai where maximum high-rise properties offer sea view," explained JLL. "It is a highly aspirational locality, since it offers a luxury status almost on par with South Mumbai."
Property prices: Rs14,000 to Rs18,500 per square feet.
Vashi, Navi Mumbai
Vashi was the first node of the planned Navi Mumbai suburb, which was built when Mumbai's space crunch forced the government to develop a satellite city. "Vashi ranks high on social and civic infrastructure," said the report.
Property prices: Rs11,000-Rs17,000 per square feet.
Koregaon Park, Pune
Just south of Pune's Mula-Mutha river, the tony Koregaon Park neighbourhood lies in close proximity to the railway station and is home to the famous Osho commune. "It is an upmarket area that offers the best high-end luxurious apartments and bungalows, and predominantly appeals to the city's affluent," JLL reports.
Property prices: Rs13,000-Rs16,000 per square feet.
Kalyani Nagar, Pune
Across the river from Koregaon Park, this Pune neighbourhood has been transformed by an influx of tech companies. Easy access to the airport has also helped Kalyani Nagar become of the most sought-after real estate destinations in the city.
Property prices: Rs9,000 to Rs13,000 per square feet.
Boat Club Road, Pune
For years, Boat Club Road has been among the poshest localities of Pune. Surrounded by clusters of malls, market places, schools, hospitals and entertainment destinations, JLL describes it as "arguably the most upmarket residential destination of Pune."
Property prices: Rs13,500 to Rs15,500 per square feet.
Sadashivanagar, Bengaluru
An upscale residential neighbourhood in Bengaluru, Sadashivanagar has been home to some of the southern metropolis' richest. "With prices clocking in at Rs30,000 per square feet for under-construction projects (the highest residential pre-sales capital value recorded in the city's history), the area has certainly earned the tag of most expensive neighbourhood of Bengaluru," JLL's report said.
Indiranagar, Bengaluru
"Indiranagar in east Bangalore is yet another hyper-expensive locality in Bengaluru," JLL said in the report. Part of it has to do with superb connectivity, with options including the Namma Metro's Purple Line and the BMTC (Bangalore Metropolitan Transport Corporation) bus line.
Property prices: Rs12,000 to 18,000 per square feet.
Banjara Hills, Hyderabad
From high-end malls to luxury hotel—and not to forget, fine residential properties—this Hyderabad neighbourhood has it all. "The neighbourhood is self-sustaining in terms of social and general infrastructure and benefits from excellent connectivity to all important places like railway station, airport and business districts," JLL said. That explains the price.
Property prices: Rs7,500 to Rs14,000 per square feet.
Jubilee Hills, Hyderabad 
A number of high-profile stars in the Telugu film industry have built their homes in the suburb. "The cream of society, including business tycoons, industrialists, film personalities and other HNIs live in this locality," JLL said. The result is that it's rather well maintained and incredibly expensive.
Boat Club Road, Chennai
Some of the most well-heeled in Chennai, including media tycoon, Kalanithi Maran, live in this area. "Homes here carry an exclusive affluence tag. With residential prices touching Rs7,000 per square feet, Boat Club Road spreads across two square kilometres in south Chennai and is certainly the most aspired pin-code, leaving even Poes Gardens behind."
Poes Garden, Chennai
Chennai's VIP quarter counts Tamil Nadu's chief minister Jayalalithaa and superstar actor Rajinikanth among its residents. If that's not reason enough, it's almost among the city's cleanest areas with superb road connectivity. And the price, of course, reflects the exclusivity.
Property prices: Rs33,000 to Rs35,000 per square feet.
Alipore, Kolkata
Not too far from Kolkata's biggest landmarks—the Victoria Memorial, and the other attractions of the Maidan—Alipore has housed some of the city's leading industrialists for decades. "Many reputed business families such as the Singhanias, Jalans, Goenkas and the Mittals share this pin-code," JLL reports.
Property prices: Rs15,000 and Rs22,000 per square feet.
Ballygunge, Kolkata
This well-connected south Kolkata neighbourhood has slowly transformed from a sleepy residential quarter to a real estate hotspot. "As the area offers significant scope for capital appreciation and promises healthy returns, there are a lot of investors who want own a property here," JLL said.
Property prices: Rs10,000 and Rs12,500 per square feet.
Lutyens' Delhi, New Delhi
This is where the creme de la creme of New Delhi stay. The upmarket neighbourhood—developed by architect Edwin Lutyen during the 1920s, as the British built a new capital city—houses a large number of government bungalows and some astronomically priced private residences. "Besides being strategically located, this micro-market has a very high snob value attached to it. Owning a house here means announcing to the world that one has arrived in India's power circle," JLL said.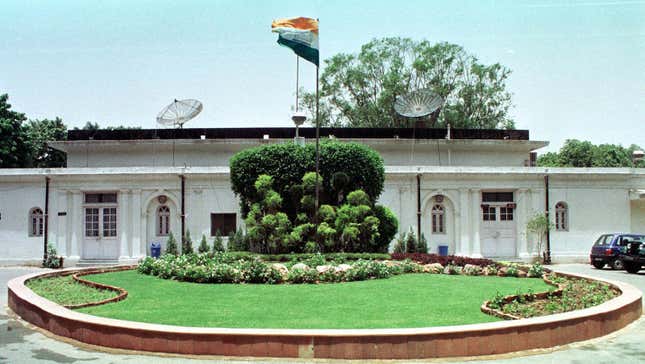 Greater Kailash, New Delhi
South Delhi's Greater Kailash—or simply, GK—is a stylish and upmarket residential neighbourhood that also houses some of the city's old-school shopping areas, including the M-Block and N-Block markets. "…Greater Kailash has always (been) seen as the neighbourhood where the city's Who's Who reside," JLL reported.
Property prices: Rs.17,000-22,000 per square feet.
DLF City Phase-5, Gurgaon
With a selection of gated communities, villas and high-end apartments, this suburban neighbourhood on the south-western periphery of New Delhi has emerged as a sought-after real estate destination. "Its strategic importance lies in its close proximity to the domestic and international airports and the significant IT influence in Gurgaon," JLL said. A selection of good schools and other social infrastructure add to its attractions.
Golf Course Road, Gurgaon
Dominated by large apartment blocks, Gurgaon's Golf Course Road (GCR) is among the suburb's poshest enclaves with great road connectivity. "With adequate schools, hospitals, restaurants and entertainment hubs in and around GCR, this area is an established locality with easy access to Delhi," JLL said.
Property prices: Rs13,000 and Rs19,000 per square feet.