Suniti Solomon, a microbiologist who detected India's first case of acquired immunodeficiency syndrome (AIDS) in 1986, has died of cancer. She was 75.
AIDS cases were first reported in the US in 1981, but for the next five years, Asia's second-most populous country did not detect even a single person with the human immunodeficiency virus (HIV).
But Solomon, then a professor of microbiology at the Government General Hospital in Chennai, burst that bubble for India.
Along with one of her students, Solomon investigated 100 blood samples collected from sex workers who were living in a shelter in Chennai. Among them was a 13-year-old-girl who had been forced into the sex trade.
By the time the reports were assessed, Solomon's worst fear had come true. Six blood samples—including that of the 13-year-old girl—tested positive for HIV. Multiple cross-examinations of the reports, including at John Hopkins University in the US, confirmed the results.
"When we detected the first cases, even doctors and health professionals were divided in their opinion," Solomon said in 2009. "They did not want us to proceed. Even today the same attitude exists among hospitals and doctors who are reluctant to treat (HIV) positive people."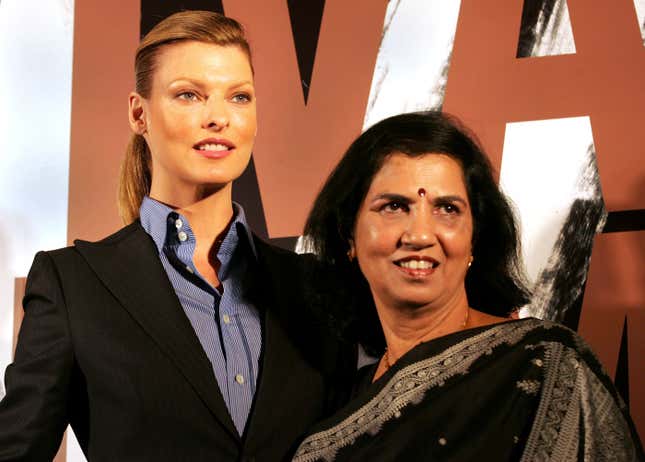 Since then, India has gone on to record millions of HIV cases. According to the United Nations, in 2013, 2.1 million Indians—the third largest in the world—were living with HIV. More than 130,000 people died from AIDS-related illness that year.
But progress has been made: Between 2000 and 2011, new infections dropped by 57%.
Solomon set up the country's first voluntary counselling and testing centre for AIDS. In 1993, she established the Y. R. Gaitonde Centre for AIDS Research and Education. She even hired the 13-year-old girl who was among the first to be detected with the disease.
By 2009, the institute had some 12,000 registered patients.
A trained pathologist, Solomon belonged to the Gaitonde family—famous for their leather trade business. She had moved back to India in 1973 after stints in the UK and the US.
"My biggest fear is a resistant virus," Solomon said in 2009. "Then we would need new drugs, which means more money for research to find new drugs."