Stepwells—often hidden in plain sight in India's arid regions—are ancient, indigenous water structures. Typically, they are open subterranean constructions, with steps leading deep into the ground, where water can be collected and stored for use the year round.
Stepwells were particularly useful in dry Indian states like Gujarat and Rajasthan, where the water table can be buried "ten storeys or more underground."
Born out of sheer necessity, the most basic stepwells were innovated and constructed first between the 2nd and 4th centuries A.D. Through centuries, however, the designs became increasingly sophisticated and aesthetically elaborate.
But these deep, often decrepit, structures are now disappearing.
Thirty years ago, when Chicago-based journalist Victoria Lautman travelled across several Indian states with a dozen architects and designers, she encountered one such structure.
Just outside Ahmedabad, in the western Indian state of Gujarat, she saw "the ground opened up," Lautman recalled. She was at Rudabai Vav (vav in Gujarati means stepwell), in the village of Adalaj.
Lautman visited India several times, but it was not until 2011 when she decided to pinpoint on a map India's obscure stepwells—and visit them. "They don't announce themselves," she told Quartz. "Today, they could be next to a shopping mall or at a popular tourist spot, and you wouldn't know about them."
For instance, a stepwell, called Agrasen Ki Baoli (baoli in Hindi means stepwell), is located right off New Delhi's commercial district of Connaught Place. The stepwell is 60-meter long and 15-meter wide, and has as many as 103 steps.
"In the last four years, I have seen 120 of them in seven different states," Lautman said. Her goal now is to publish a book and a map of India's disappearing architectural marvel.
Here are some of the photographs of stepwells around India, sourced from Lautman's personal collection.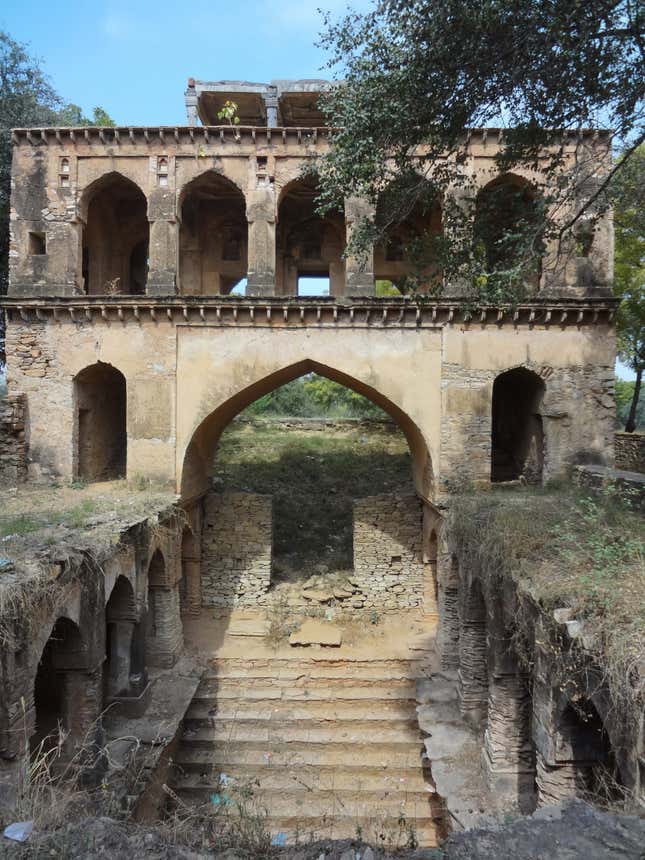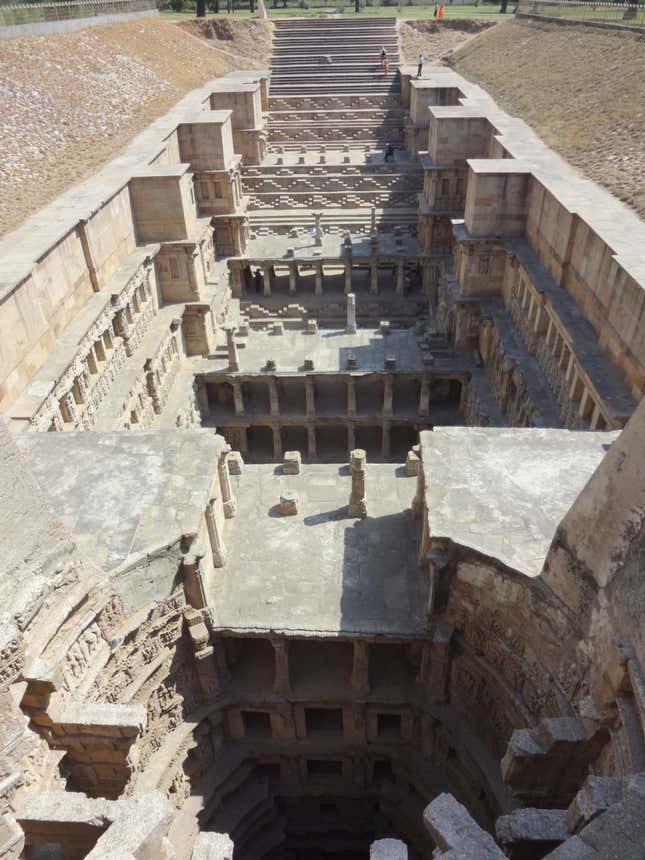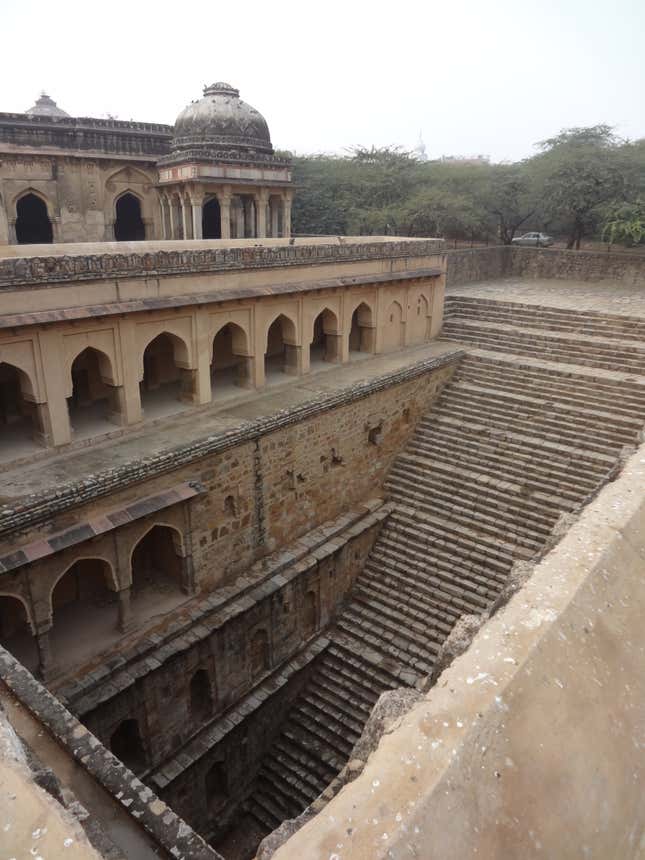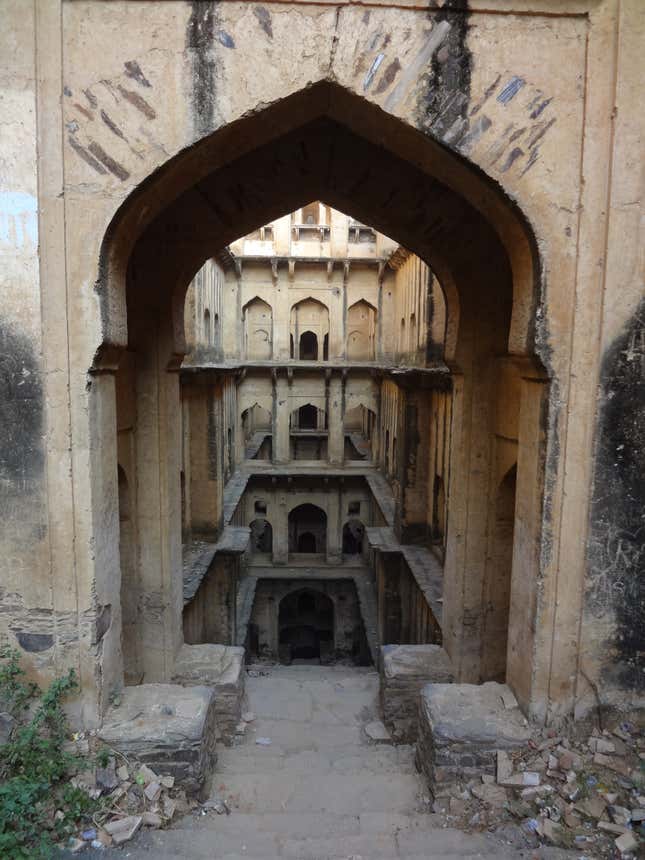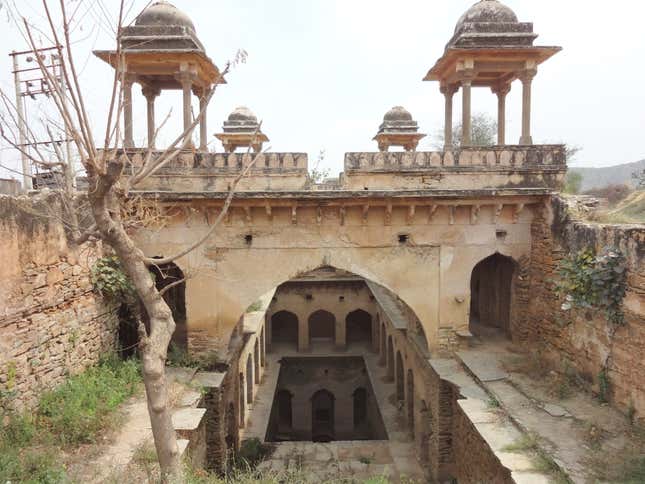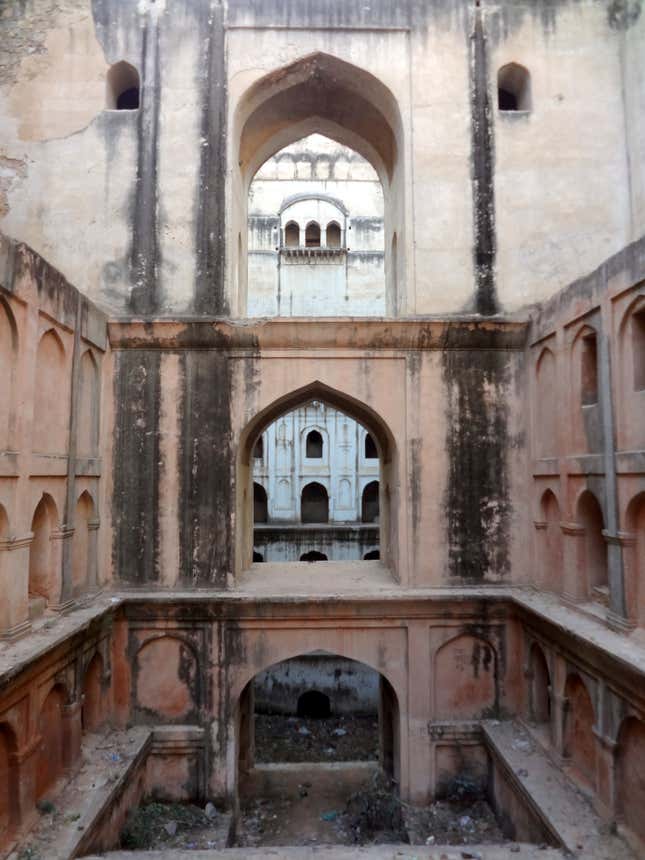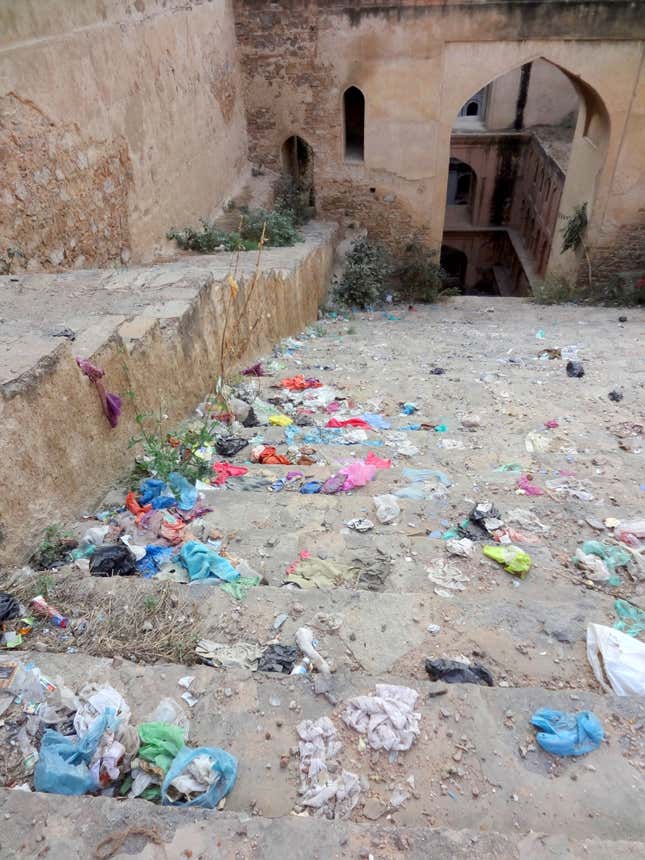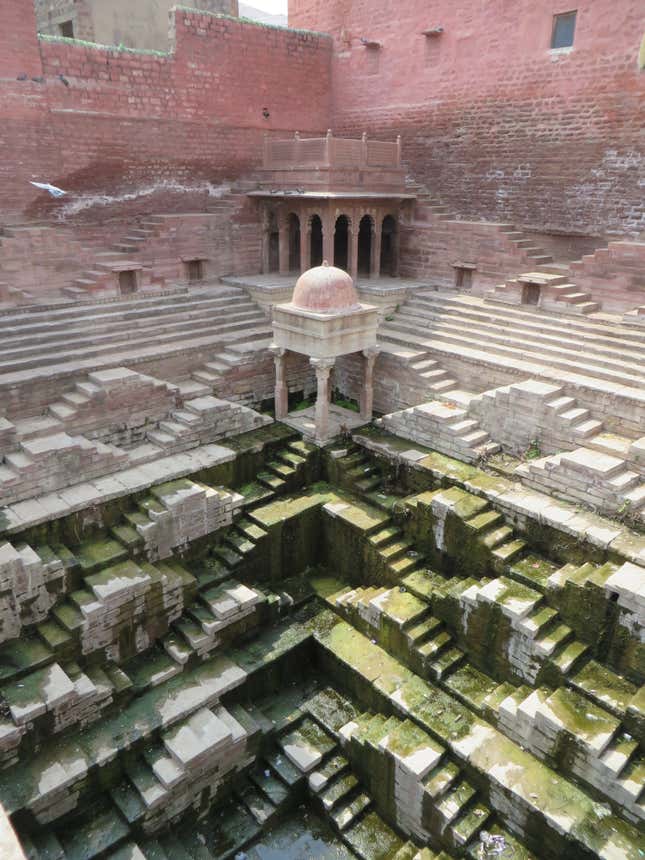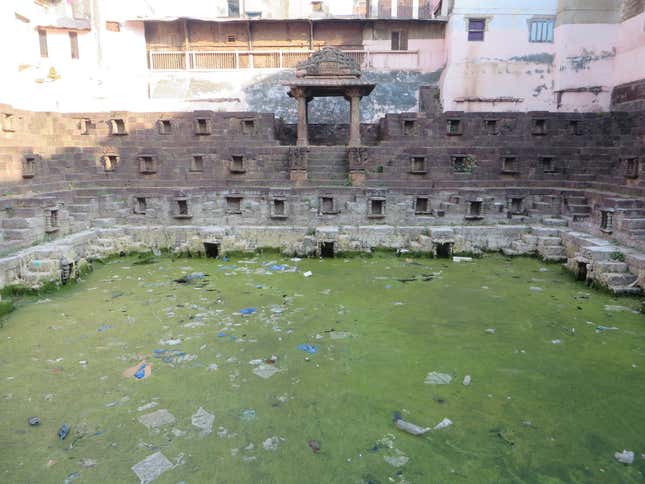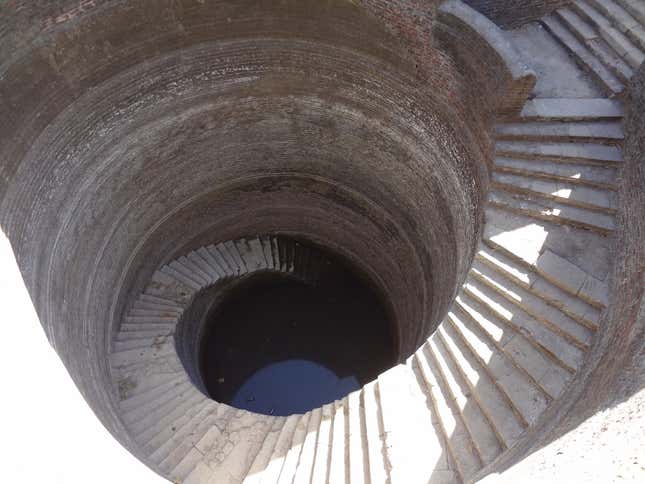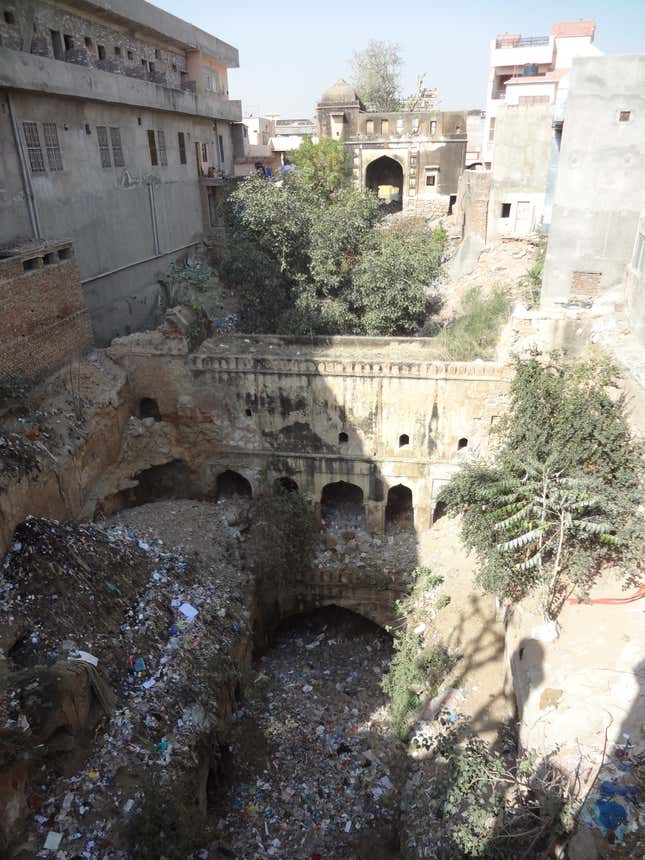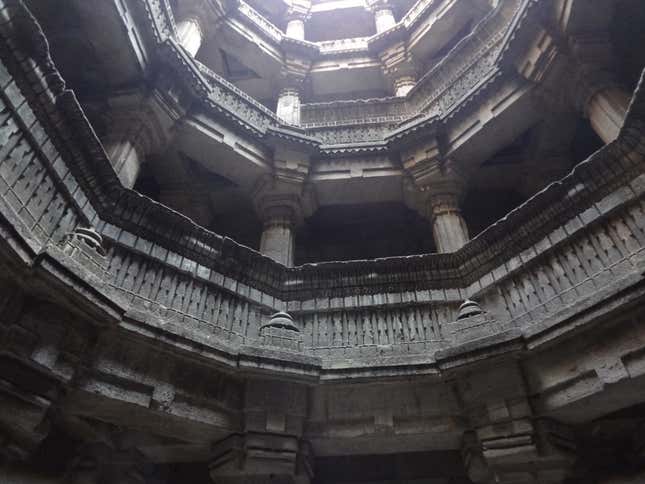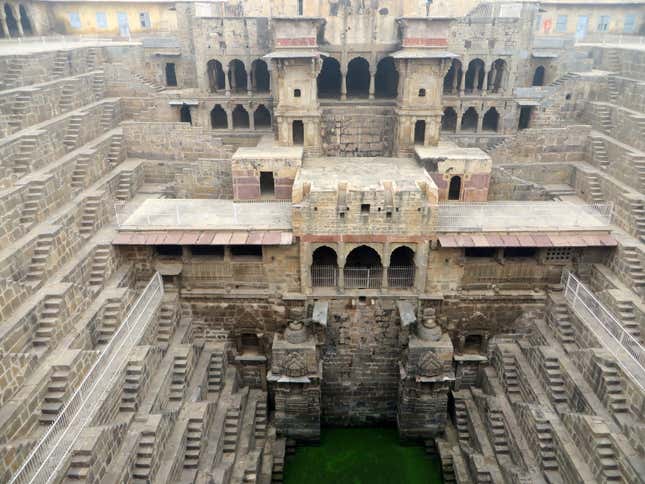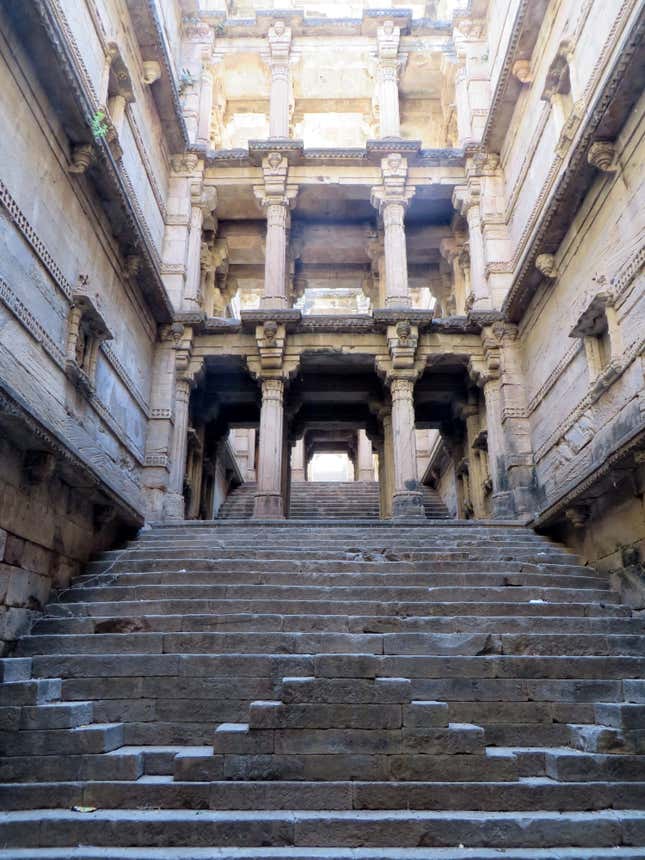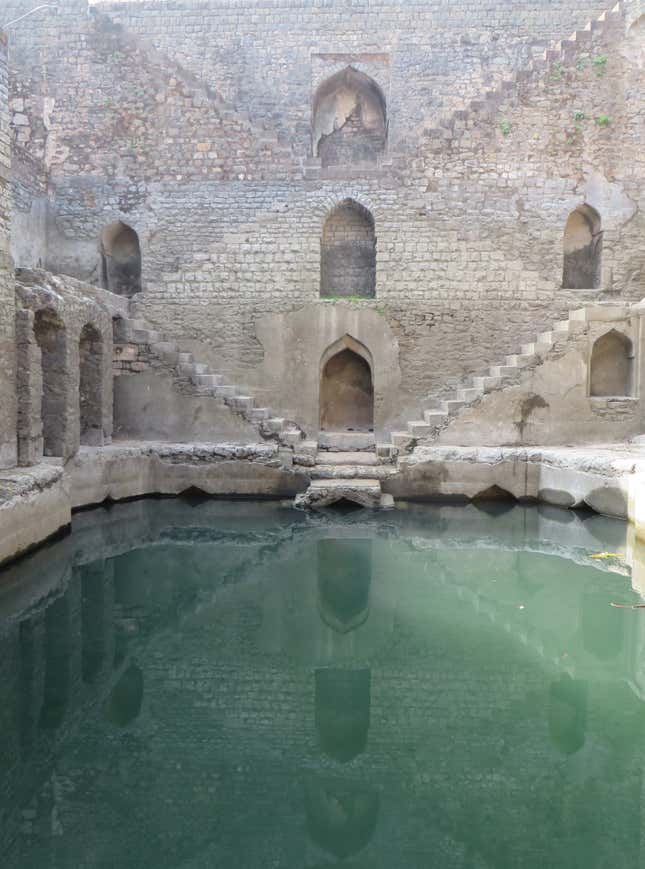 We welcome your comments at ideas.india@qz.com.