This post has been updated.
At an appearance on Nov. 23, Bollywood actor Aamir Khan voiced concern about the state of religious intolerance in India. He said that his wife, Kiran Rao, even wondered whether they should move out of the country.
"I think in the last maybe six to eight months, there is a growing sense of despondency," Khan said to an audience during an event hosted by the Indian Express newspaper in New Delhi. "She (Rao) fears for her child, she fears what this atmosphere around us will be, she feels scared to open the newspapers every day," he added.
While some applauded Khan for verbalizing the sentiment, others took his comments as an insult to Narendra Modi's government, or as an unpatriotic blow to India's image in general.
Others accused Khan of playing a victim, despite his privileged social and economic status.
And others decided to turn their anger to the company he has been endorsing for the last eight months: Snapdeal.
They threatened to uninstall the electronic commerce company's mobile app or to discontinue using the portal for shopping. The critics reportedly managed to pull down the rating of the Snapdeal mobile app on the Google Play Store. The app currently has a 4.1 rating, compared with 4.2 for both close competitors Flipkart and Amazon.
Snapdeal tried to distance itself from the controversy today (Nov. 25). "Snapdeal is neither connected nor plays a role in comments made by Aamir Khan in his personal capacity," a company spokesperson told Quartz.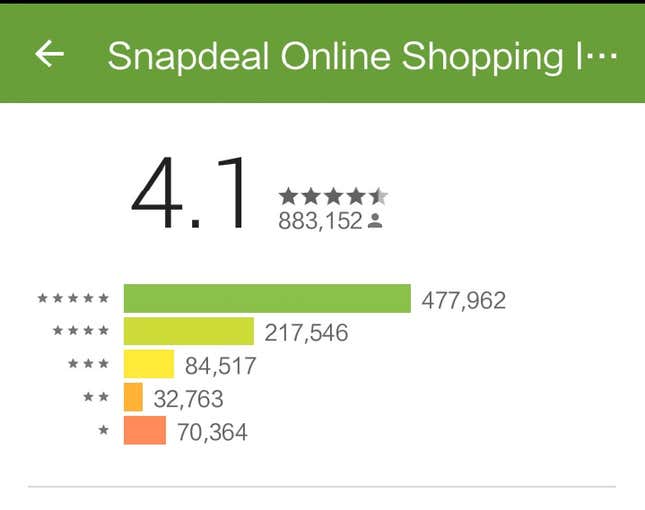 SoftBank-backed Snapdeal hired Khan as its brand ambassador in March, to help Snapdeal reposition and promote its brand as it seeks to fulfill its ambition to displace Flipkart as the largest e-commerce player in India by March 2016. Khan reportedly charges Rs4-5 crore for endorsements, and he was brought on board to help Snapdeal reposition and promote its brand. Some reports have even said that Khan could charge up to Rs20 crore for endorsements.
The move might now cost Snapdeal much more as it continues to attract flak on social media and Play Store alike.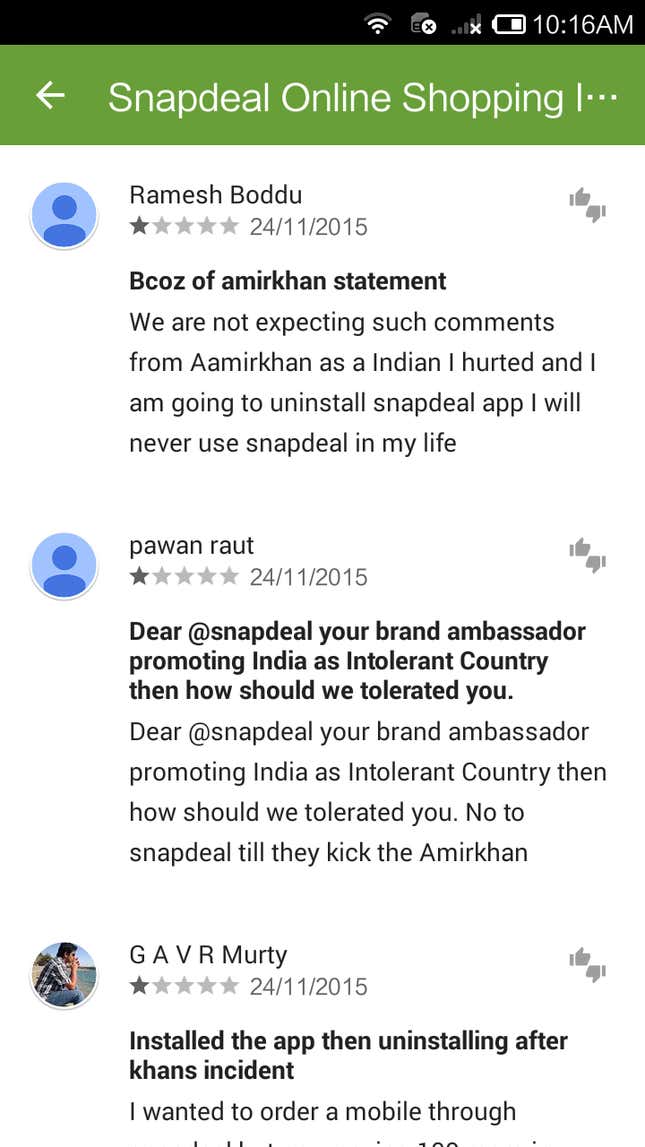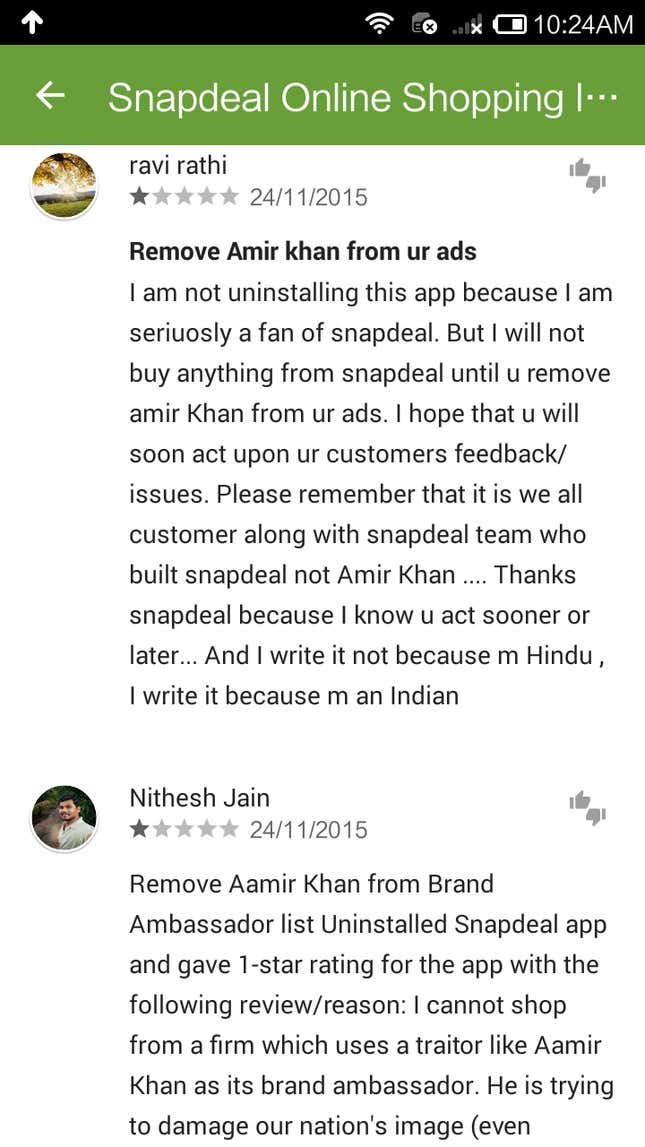 Khan is not the first Bollywood actor to face the social media ire for his comments about the state of India. Earlier this month, actor Shah Rukh Khan became the target of bullies on Twitter and Facebook after he said that intolerance was bringing India back to the dark ages.
This story was updated with Snapdeal's response.