Five of India's leading women entrepreneurs took the stage at the Narendra Modi government's much-awaited Startup India event today (Jan 16).
The event is a day-long workshop for entrepreneurs, ending with prime minister Modi's announcement of India's "startup action plan"—which would detail how the government plans to support entrepreneurship in the country. In attendance will be some of the biggest names in the global startup ecosystem—including Softbank founder and CEO Masayoshi Son, and Uber founder Travis Kalanick—apart from a number of Indian heavy-hitters.
Here are the five most interesting questions the women entrepreneurs' were asked on stage:
As a woman entrepreneur, did you face any particular difficulties in raising funds?
Pranshu Patni, co-founder of educational app company, Culture Alley: Things have changed dramatically over the years. Today, they look at me as just another co-founder.
What is very important for women to understand while raising funds is to detach their gender from their conversations and show the investors that they are committed to the idea, and let the product speak for itself. If you do that, I don't think you being a woman would stop somebody from putting in money.
The only time that we were actually questioned over being a husband-wife team, and me being a woman, was actually by a woman. So, I think women should be the first ones to stop undermining other women.
Have you seen a change in the environment for women entrepreneurs from 2009, when you started, to now?
Anisha Singh, founder of coupon and discount marketing firm, Mydala: In 2009, I was one of the few women entrepreneurs. I really had to challenge the investors' imagination because I started raising funds when I was about seven months pregnant. So, it was a special kind of stupid to go out and do that. But if you look at the statistics, they do show that, globally, women-led businesses don't have adequate funding.
So yes, the environment is changing. There is a lot more awareness. I am seeing a lot more women entrepreneurs. But the fact is that not many women-led businesses have series-B or series-C funding. Things need to change.
What were the most interesting or perplexing questions you were asked when you raised funds?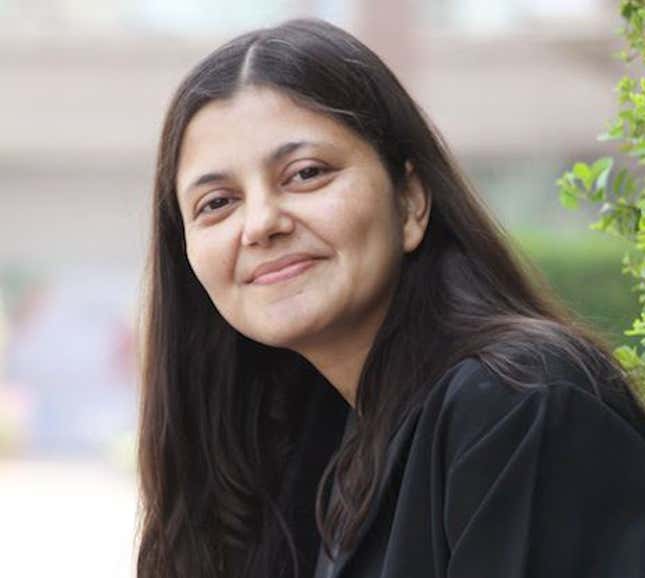 Sairee Chahal, founder of women-only job portal, Sheroes: We had a very interesting problem because we are a product centered around urban, educated women, which is the invisible middle—it's a large number, but it's almost unseen. The flavour of "women conversation" in this country has been either about the grassroots or women in boardrooms & leadership—which is great. But what happens to the large urban middle-class women?
It took us a while to say that we are not an NGO, we are not going to work for free, it is a business model. I think, we overcame that. As we got more and more users, our message got clearer.
What are the unique advantages that women are bringing to the table?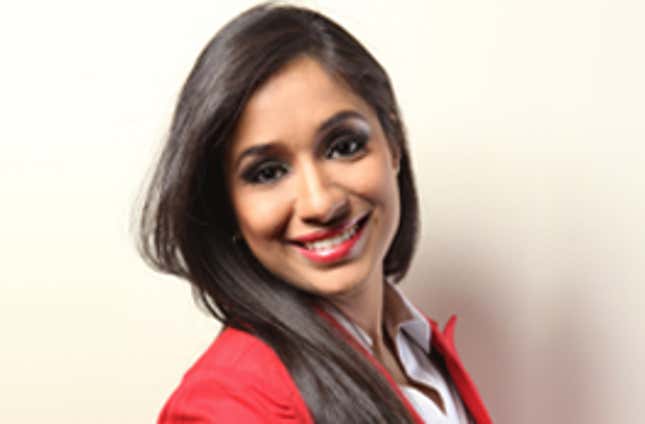 Nidhi Agarwal, founder of women's clothes and accessories brand, Kaaryah:  I personally believe women consumers in India are far under-served. Since you are a consumer yourself, the articulation of a business idea and the product behind that is perhaps easier for women to understand and make.
So, just by virtue of having this huge under-served consumer segment, women-owned businesses that cater to this segment form a very large space to catch up.
Women are often asked questions about their marriage plans when they approach investors. How should they overcome that?
Shanti Mohan, founder of fund raising platform, LetsVenture: To be fair to the ecosystem, I have never heard such questions come up when a good startup founder pitches to an investor.
I think, the first important point is for women themselves to think that they are not under-powered. But if somebody is asking you those questions, you shouldn't even get them as your investor because, besides being a man or a woman, you could have various challenges in your business. So, if they don't believe in the team and the vision of the company they are not the right investors. Now there are women funds too. You could leverage those.