Indian prime minister Narendra Modi would have generated an impressive amount of air miles in the last week if he was travelling on commercial airlines.
The globetrotting leader will return to India on June 10 after a 140-hour long trip covering five countries across three continents. Starting June 4, Modi visited Afghanistan, Qatar, Switzerland, the US and Mexico. With eight-to-nine engagements per day and travel during the nights, this was reportedly the "busiest" foreign trip ever for Modi.
He spent 44 hours on Air India One this week—covering 33,000 kilometers. His hectic itinerary included the inauguration of a dam in Afghanistan, having a meal with Indian workers in Qatar, attending a ceremony marking the return of Indian antiques in Washington DC, and delivering a much-talked-about speech on Capitol Hill.
Here's what he did, in photos:
Afghanistan
Modi reached his first destination June 4 and inaugurated the Salma Dam (a.k.a. Afghanistan-India Friendship Dam) on day-one of his stay.
The $290-million dam will provide up to 42 MW power to Afghanistan's industrial hub. It will also irrigate regions around Herat that have been ravaged by a 15-year drought.
Modi was conferred with Afghanistan's highest civilian honour, the Amir Amanullah Khan Award.
Qatar
During his stay in Qatar, Modi wooed business leaders to invest in India and assured them that the country is making doing business easier.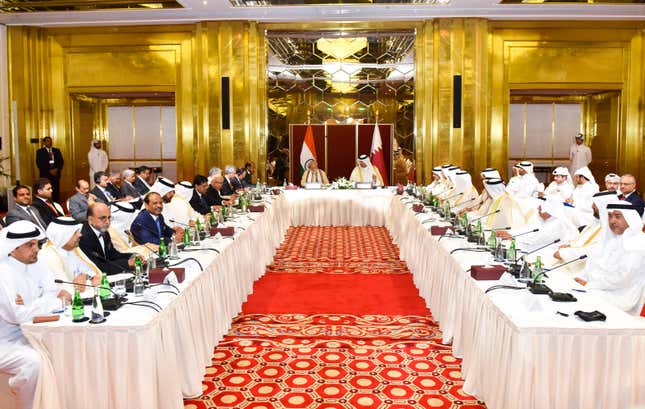 Modi also shared a meal with Indian workers at a camp in Qatar. He enquired about the health problems they faced, particularly diabetes, one of their major concerns. Over 600,000 Indians work in the country.
Modi's trip included a community programme in Qatar.
Switzerland
He landed next in Geneva on the evening of June 5.  Modi's goal was to convince the Swiss government to back India's entry into the elite Nuclear Suppliers Group (NSG) that works to curb nuclear arms proliferation. It worked.
The Indian prime minister also met industry leaders in Switzerland.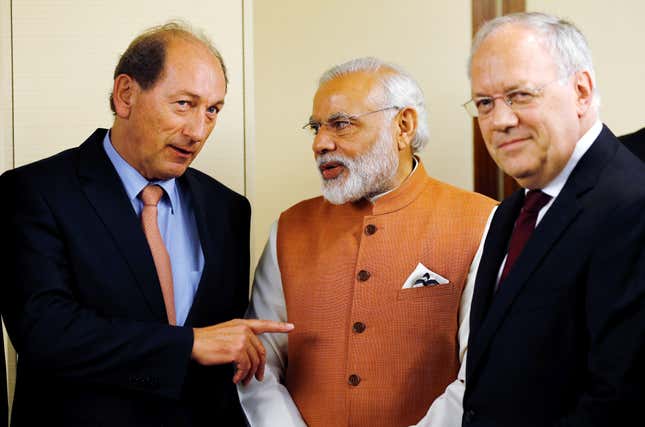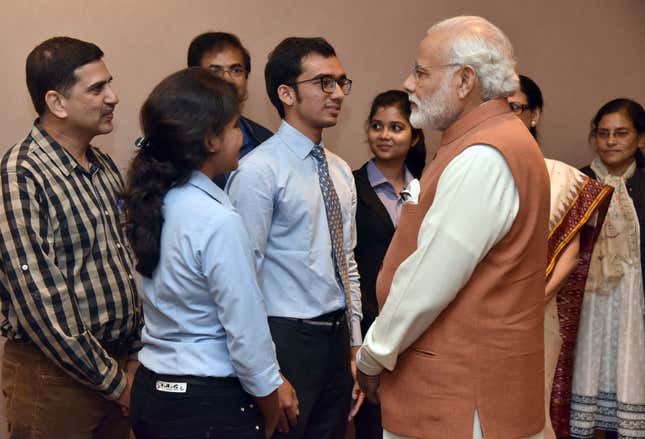 United States
Modi reached Washington DC for a two-day stay in the evening on June 6. On his first day, he visited the Arlington Cemetery and paid homage at the Tomb of the Unknown Soldier and the Space Shuttle Columbia Memorial.
He paid tribute to Indian-American astronaut Kalpana Chawla, who lost her life in the space shuttle Columbia disaster on Feb. 1, 2003. He also met Indian-American astronaut Sunita Williams.
Modi met Barack Obama at the president's office on June 7. This may be the last time the two "friends" meet in the Oval Office while Obama is in power.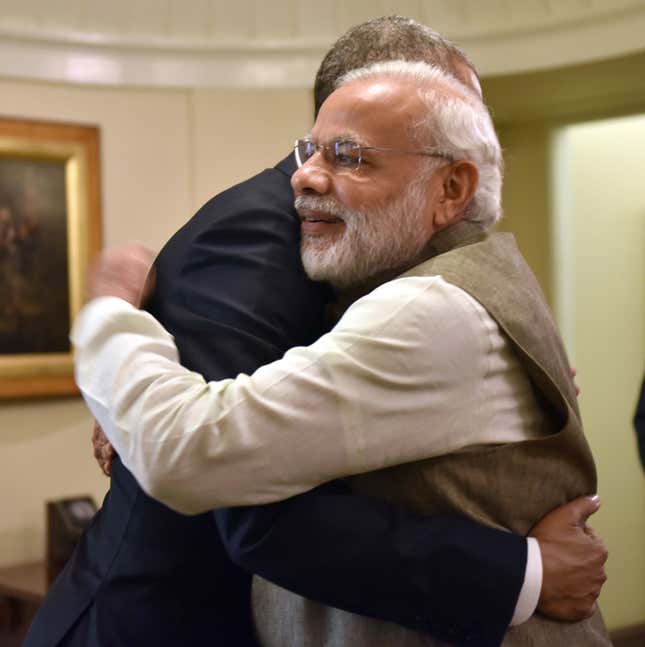 Modi met a bunch of CEOs at the US-India Business Council roundtable on June 7. During this meeting, Amazon founder and CEO Jeff Bezos announced a $3-billion investment in India, in addition to the $2 billion that his company committed in 2014.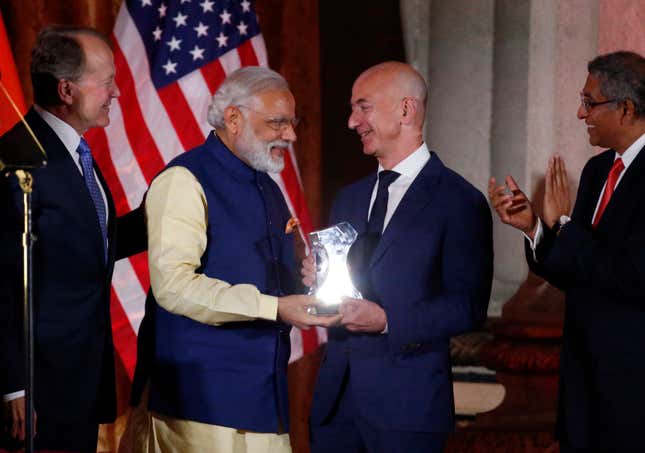 On June 8, Modi delivered an address at a joint meeting of the US Congress.
The sixth Indian prime minister to address Congress, Modi spoke about the growing partnership between India and the US, curbing terrorism, and yoga. Modi's 48-minute speech earned 64 rounds of applause and nine standing ovations.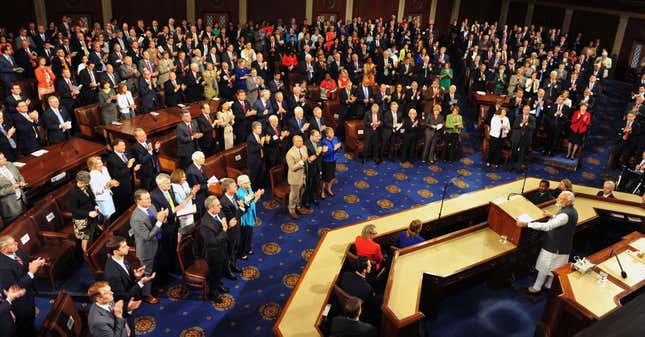 Mexico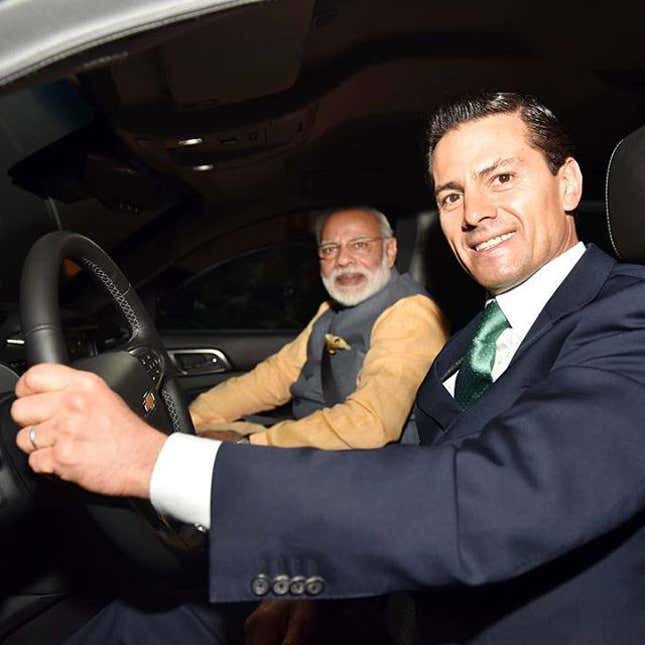 After Switzerland, Mexico decided to support India's membership to NSG during Modi's trip to the country.
"Mexico recognises India's interest in joining the Nuclear Suppliers Group…As a country, we have a positive and constructive backing for this." Mexican president Enrique Pena Nieto said after his meeting with Modi.
Modi, who drove with Pena Nieto to dinner in the latter's car, had only one thing to say: "muchas gracias, Senor Presidente!"