The virtual banishment of Pakistani artistes from Bollywood is a matter urgent and serious enough to demand the personal intervention of prime minister Narendra Modi. It is a matter of national interest.
The Maharashtra Navnirman Sena (MNS) has threatened to vandalise cinema halls screening Karan Johar's film Ae dil hai mushkil, which features Pakistani actor Fawad Khan, among others. While the Mumbai Police has taken some action against a few MNS workers, it may not be enough. These activists have been camping at many multiplexes, marking an ominous presence amid movie-goers.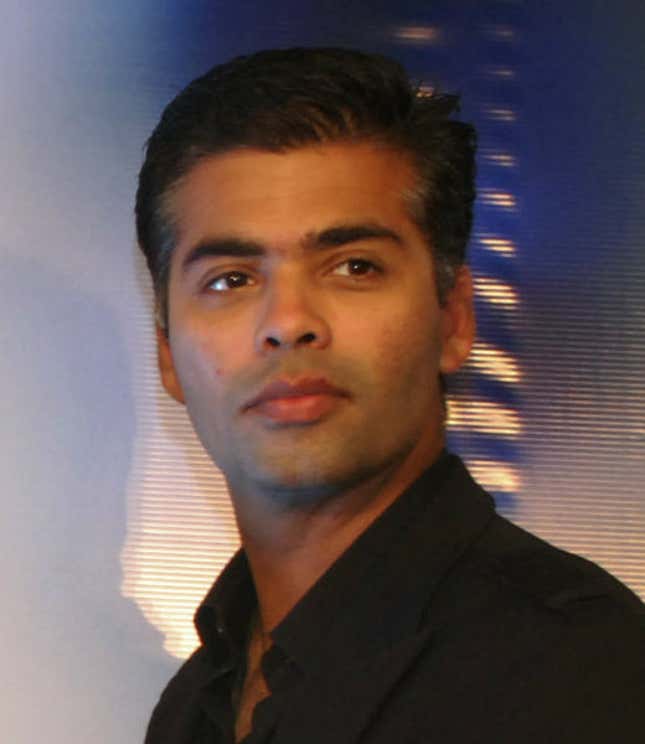 However, the campaign against Pakistani artistes is much wider than just a few violent party workers watching over cinema halls. Single-screen theatre owners have said they would not run shows of movies with artistes or technicians from across the border. The Indian Motion Pictures Producers' Association may be a toothless body, but its call for a permanent ban on such persons adds fuel to the fire.
Meanwhile, Indian censor board chairman Pahlaj Nihalani is only slightly more moderate. He feels Pakistani artistes shouldn't be permitted to work till relations between the two countries improve.
In other words, efforts to purge Bollywood of Pakistani artistes are so severe that even a film like Ae dil hai mushkil, which's has already been made, is not being allowed to be screened in parts of the country.
While the Indian government must do its utmost to curb terrorism emanating from Pakistani soil, it must realise the game isn't merely one of bombs and borders. It is one of the mind, too.
Images and impressions
Images of Muslim persecution in Kashmir and in mainland India are regularly used by Pakistani extremist groups to mobilise funds and men to wage "jihad" against India. These images need a counter.
It is well accepted now that Bollywood is the greatest element of Indian soft power abroad, including in Pakistan. With Pakistani artistes being part of it, Bollywood becomes even more powerful. It plays a major role in nurturing a peace constituency in the Pakistani society, one that opposes the jihadis. It helps them say, "Indians can't be all that bad as we are told. If they were, why would they let Fawad Khan act and Rahat Fateh Ali Khan sing in their movies?"
Proof that Pakistan's extremists don't like India's soft power came in 2011 in the Green Book, an internal journal of the Pakistani army. This book reportedly carried an article by a Brigadier, which described Bollywood films as an example of "psychological warfare." "The most subtle form (of psychological warfare) is found in movies where Muslim and Hindu friendship is screened within the backdrop of melodrama… The effects desired to be achieved through this is to undermine the Two National Theory..," the book said.
The article grudged the popularity of Indian movies and soaps in Pakistan.
Of course, Pakistan, too, wields similar soft power over India through its music, be it Nusrat Fateh Ali Khan's qawwali or the popular folk fusion of Coke Studio Pakistan. Cultural exchanges between the two countries provide a useful bridge to counter the forces of hate that fuel terrorist attacks.
Ending cultural ties will not end terrorism. It will only promote it.
In his first speech after the Uri attack, prime minister Modi differentiated between the Pakistani establishment and the people, hoping that the latter will ask tough questions of their leaders. Modi seems to be aware of the need to make such a distinction.
While the union home ministry has said that it will continue to issue visas to Pakistani artistes, senior ministers have actually provided tacit support to the ban brigade.
In India's national interest, prime minister Modi needs to step in now and help Karan Johar and his colleagues recover their investment in Ae dil hai mushkil, making it clear to both the protesters and his own ministerial colleagues that Pakistani artistes are welcome in Bollywood.
We welcome your comments at ideas.india@qz.com.