Think back to your high school history class. How many women did you learn about?
Whether you studied the Indus Valley civilisation or Soviet Russia, the age of empires or Mao's China, chances are there was a glaring lack of stories about women in your textbooks. And that's by design.
"Men dominate history because they write it," the British author Rosalind Miles explained in her 1988 book Who Cooked the Last Supper?: The Women's History of the World. And that stands true for India, too, where the stories of pioneering women are often an afterthought in history classes.
But Google's Art & Culture platform, in partnership with feminist publisher Zubaan Books, is doing its bit to challenge this, highlighting the "unheard stories" of Indian women via a new series of virtual exhibitions. With over 1,800 works of art, photographs, and videos sourced from 26 cultural institutions across the country, the project introduces the viewer to enterprising royals, grassroots activists, poets, scientists and more, bearing witness to the rich history of women in India.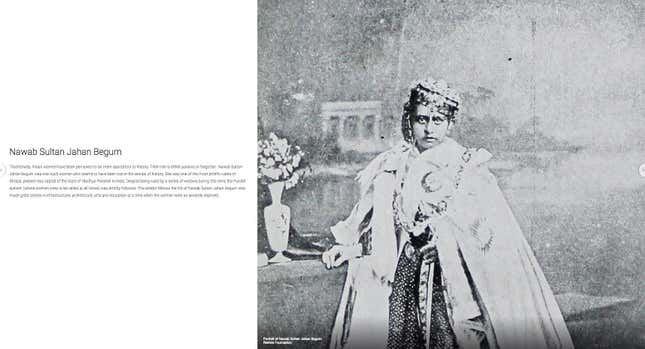 "This project is an effort to recognise the impact of Indian women in history and their impact on culture…" Luisella Mazza, head of operations at the Google Cultural Institute, said in a statement. "It is our ongoing effort to make important cultural material available and accessible to everyone and to digitally preserve it to educate and inspire future generations."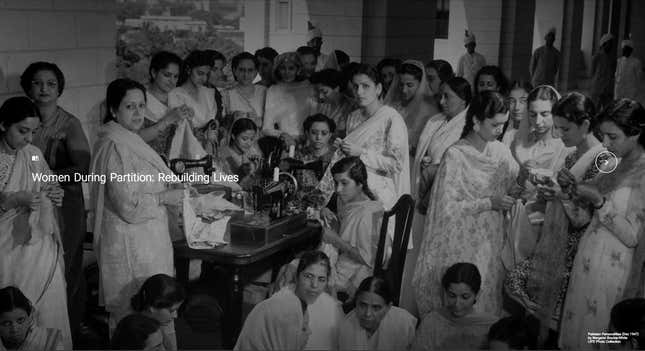 From the princess who wrote biographies of Sufi saints to India's first ever practicing woman doctor, here are some of the pioneers to discover:
Jahan Ara
Born in 1614, the eldest daughter of Emperor Shah Jahan and Mumtaz Mahal, Jahan Ara Begum, was no ordinary princess. She was influential in her father's court and wrote biographies of Sufi saints while also honing a passion for trade and architecture. The result of that latter hobby is evident to this day: Jahan Ara designed Delhi's famous Chandni Chowk neighbourhood, among other iconic sites.
Savitribai Phule
Often called the mother of feminism in India, Savitribai Phule helped establish the first school for girls in the country, located in Pune. Though married off at the young age of nine to Jyotirao Phule, Savitribai was taught to read and write, and went on to become India's first female teacher in 1848. Together with her husband, Savitribai worked tirelessly throughout her life for women's rights, opening a shelter for poor women and fighting caste discrimination.
Tarabai Shinde
The author of one of India's first modern feminist texts, Tarabai Shinde pushed back against the patriarchy that thrived under British colonial rule. Her book Stri Purush Tulana (A Comparison between Women and Men) was published in 1882 and caused a stir for its analysis of the way religion restricted women's behaviour. Shinde went on to work as an activist alongside Savitribai and Jyotirao Phule.
Nawab Sultan Jahan Begum
Nawab Sultan Jahan Begum, the ruler of Bhopal, was born in 1858 and presided over an era of advancements in infrastructure, arts and architecture. She wrote an autobiography, as well as biographies of her ancestors, creating a detailed record of the history of the region's rulers. She also worked to improve education for young girls, establishing a school for Hindu and Muslim children.

Dr. Rakhmabai
Born in 1864, Rakhmabai was a revolutionary right from a young age. As per the convention of the time, she was married off at 11 but for many years she refused to live with her husband, sparking a protracted legal battle that was eventually resolved with an out of court settlement. Rakhmabai became a vocal opponent of child marriage and her case paved the way for the Age of Consent Act of 1891, which raised the legal age for sexual intercourse for girls to 12 from 10. Rakhmabai then went on to study medicine in England, before returning to India in 1894, becoming the country's first-ever practicing woman doctor.