On Nov. 30, Rahul Gandhi's official Twitter was attacked by hackers. The group behind the Twitter coup removed Gandhi's profile picture and changed the name of his Twitter handle from "Office of RG" to "Office of Retard Gandhi" first and later to just "Retarded gandhi."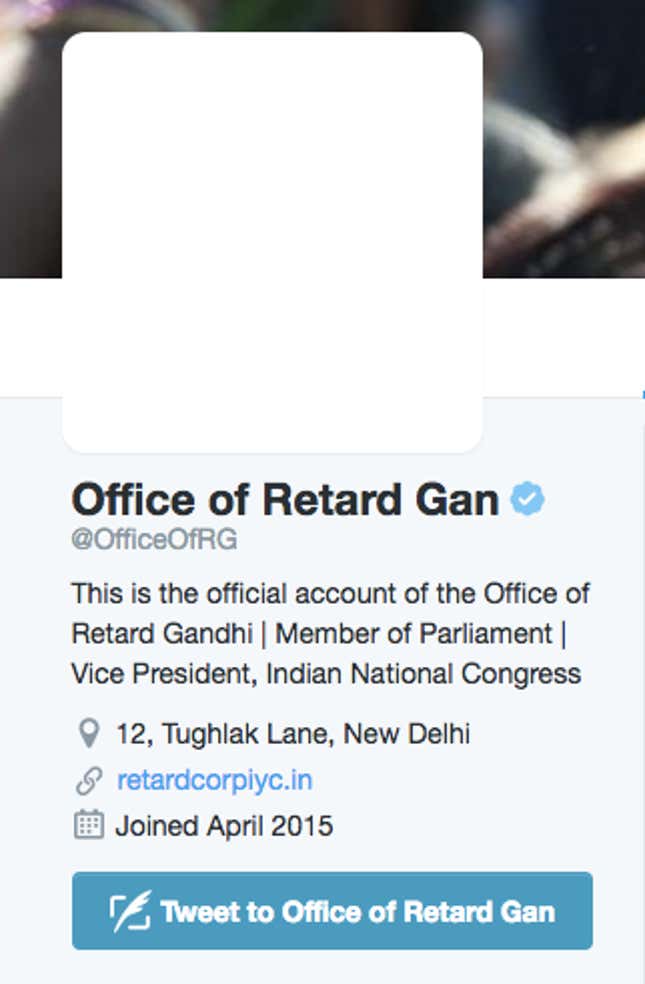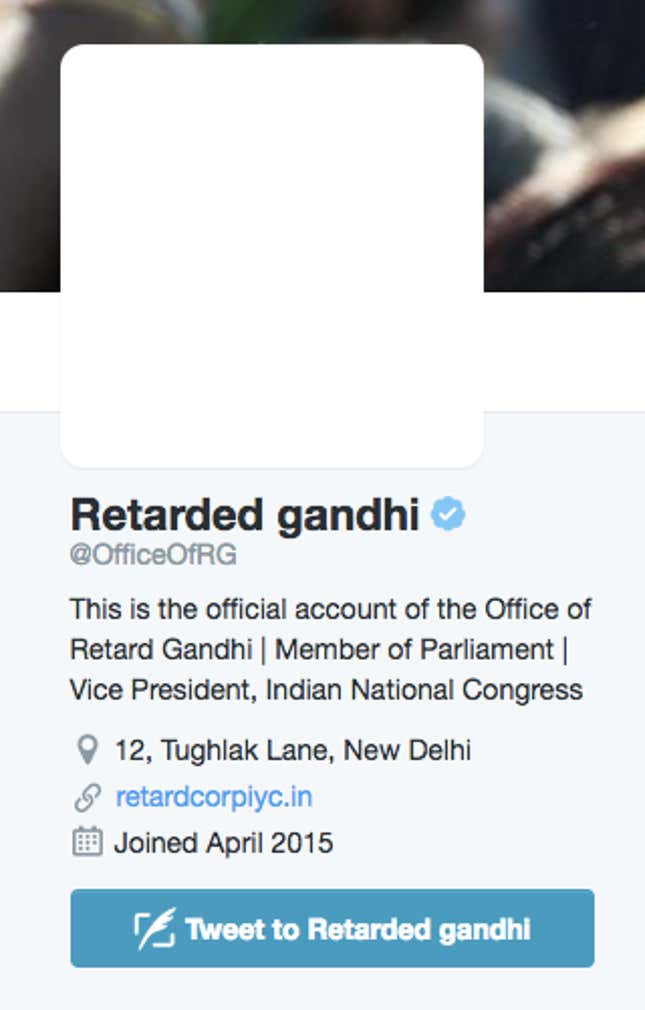 The original name appeared to have been restored later in the night. However, his official website was still listed as retardcorpiyc.in at the time of publishing this post.
The 46-year-old politician and Congress vice-president has often been a victim of crude jokes on social media. His detractors belittle him by using pejorative nicknames such as Pappu, while social media memes mocking him can be found on Facebook and WhatsApp on a daily basis. But Wednesday's attack seems one of the most degrading ones the lawmaker has had to face. The hackers posted a series of abusive tweets about him and his family.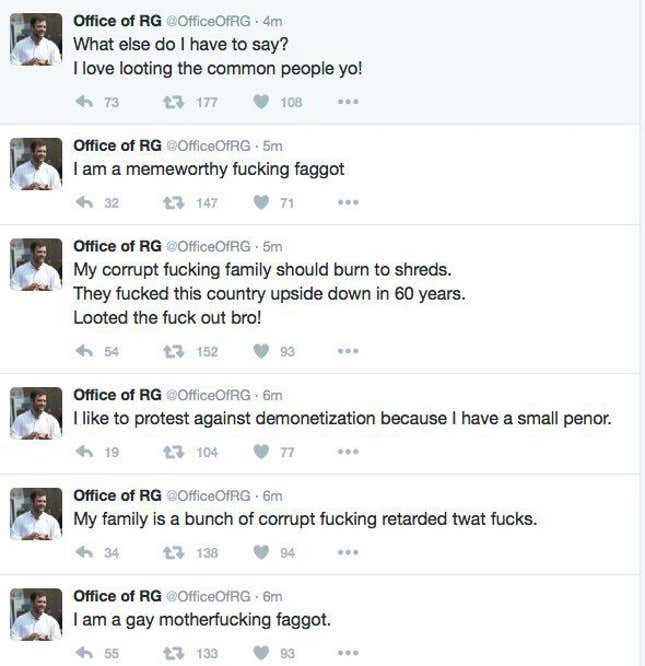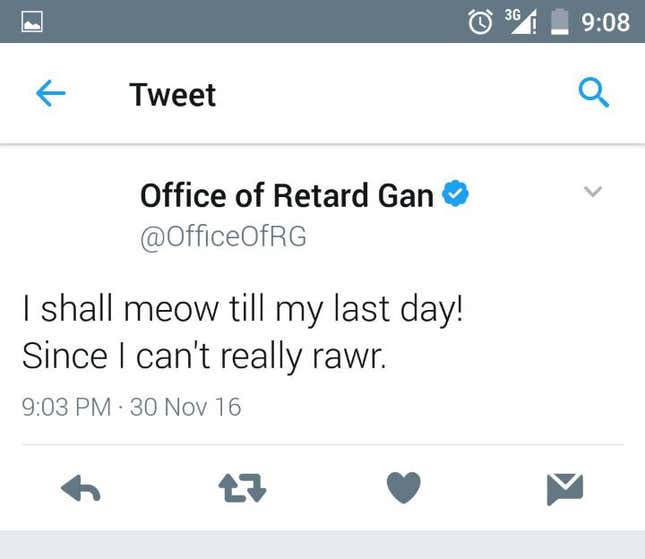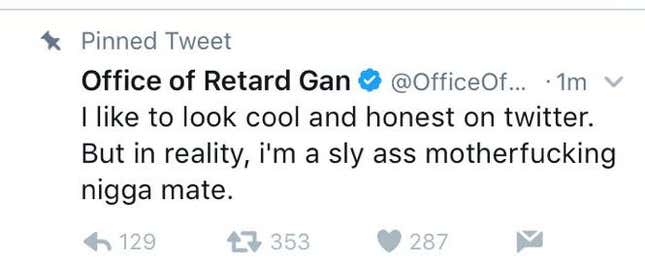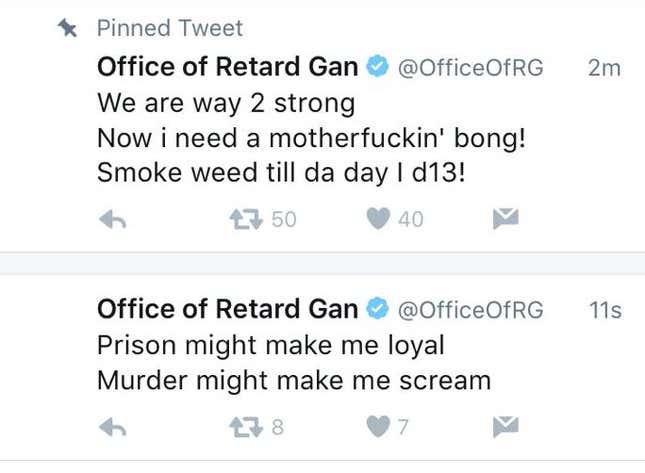 According to two of the tweets, the havoc was wreaked by a group called "legion" which threatened to expose malpractices by the Congress and "unleash" data.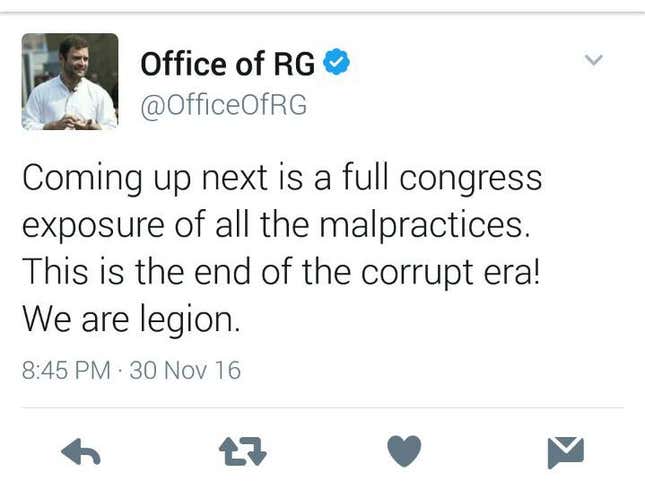 Gandhi himself does not post on the microblogging site—it's his team that controls its content. Wednesday evening's tweets were repeatedly deleted—whether that was the attackers' doing or Gandhi's own team trying to do some housekeeping remains unclear.
Congress media coordinator Pranav Jha said that the party intends to "file a complaint with the Cyber Cell of city police." Party spokesperson Randeep Singh Surjewala labeled the hack "unethical and roguish." For some reason, he decided to peg the blame for the digital attack on a burgeoning "fascist culture" in India.