One of Bollywood's most-watched couples made an interesting choice when it came to naming their newborn baby.
On Dec. 20 actors Kareena Kapoor and Saif Ali Khan welcomed their first child, a baby boy, in Mumbai, naming him Taimur Ali Khan Pataudi. But the name Taimur sparked a raging debate online over its close connection to the name Timur, historically associated with the bloodthirsty 14th century Turkic conqueror Timur the Lame, or Tamerlane, who is believed to have spearheaded a brutal massacre of Indians in 1399 AD.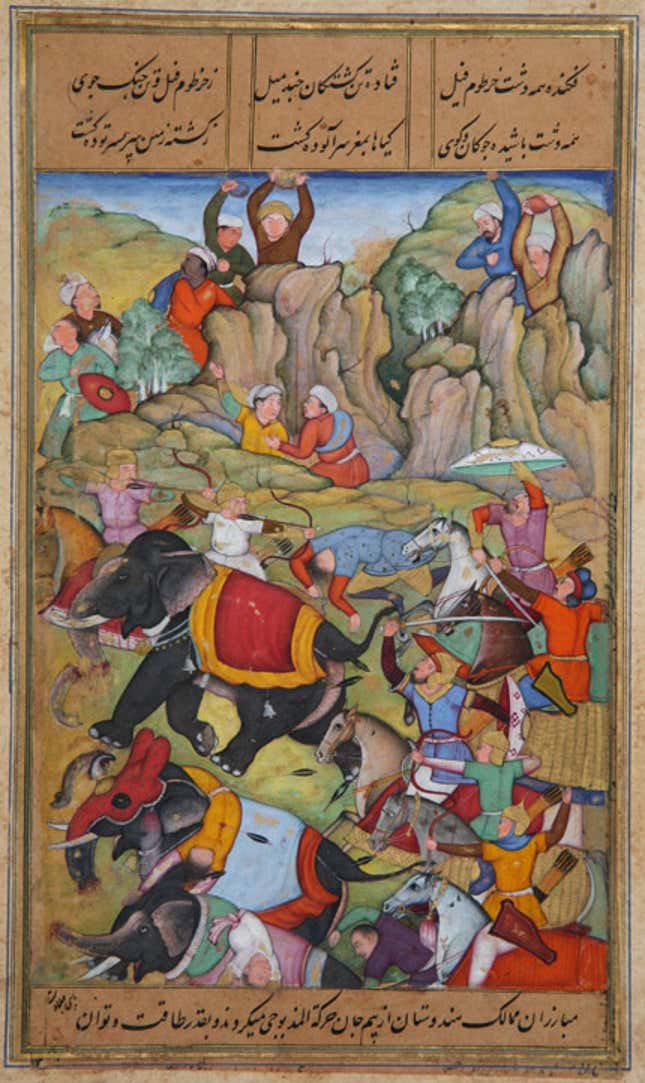 Timur was a member of a Mongol tribe settled in what is now Uzbekistan. In 1370, Timur declared himself as the leader of the Mongol empire and went on to spend the next decade leading conquests across the region, taking control of Persia, Iraq, Azerbaijan, Armenia, Mesopotamia, and Georgia and leaving a trail of destruction and poverty in his wake.
In 1398, he invaded India, wreaking havoc across Delhi before leaving with a copious amount of loot. It's said that it took Delhi over a hundred years to recover from his assault.
Given the gruesome history associated with the name, it's no surprise it generated hysteria online.
But for his reputation for endless barbarity, Timur was hardly talentless. He was a skilled general who established himself as the last great nomadic king in the line of Chengis Khan, and apparently a mathematician, too.