An Indian cricketer has been attacked on social media for not "keeping" his wife adequately dressed.
On Dec. 23, fast bowler Mohammed Shami posted a picture on Facebook of himself with his wife Hasin Jahan. The couple is formally-dressed in the photograph, with Jahan wearing a maroon gown. Over the last two days, the post has received some rather vile comments from fanatics who believe Shami is breaking the Islamic code of conduct by "allowing" his wife to wear a sleeveless outfit.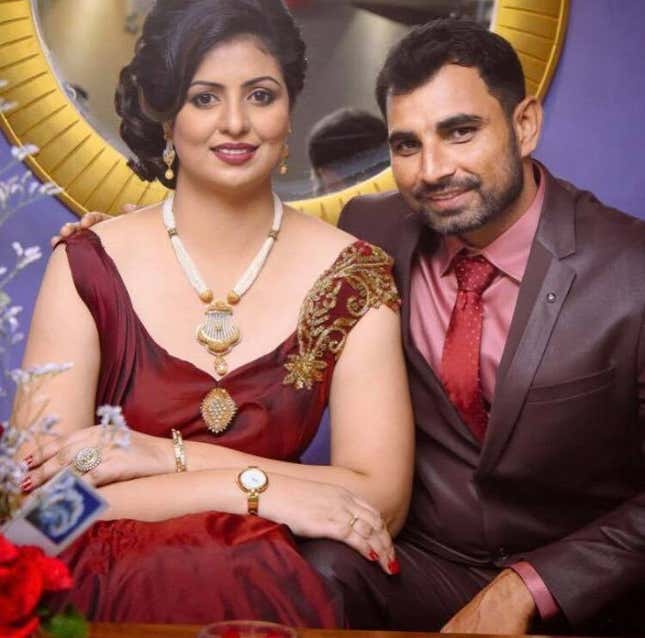 Some Facebook users questioned if Shami has forgotten how "wives should be kept." Some others told him to keep his wife under a veil.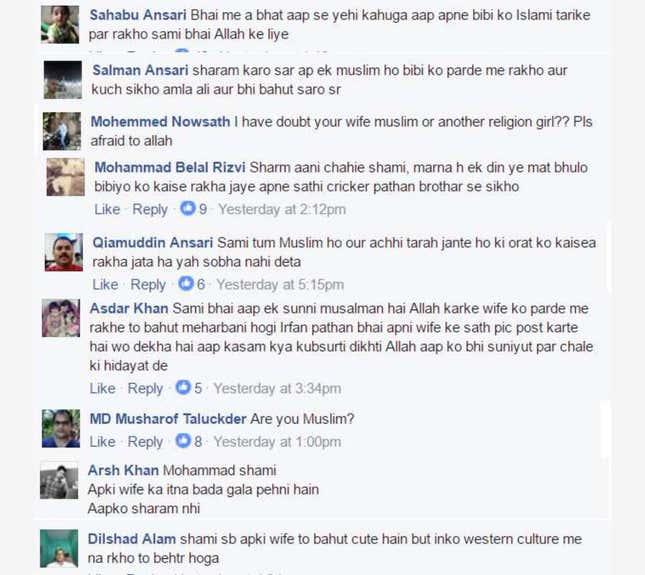 Shami, who hails from Uttar Pradesh, is among India's leading fast bowlers. He has been away from international cricket in 2016 due to an injury. Jahan is a former model who gave up her career after marrying the cricketer in 2014.
This is not the first time an Indian Muslim sports star has been targeted by fanatics. In 2005, tennis player Sania Mirza received a fatwa from a Muslim cleric for playing in a dress that did not cover her from head to toe.
After the Facebook attack, Shami received support from several journalists and cricketers.
The fast bowler, however, appears to be unperturbed by the noise. On Dec. 25, he tweeted some more images of his family.
And today (Dec. 26) morning, Shami got back at the trolls saying he knows what he needs to do with his family and others must mind their own business.