Whenever Abhishek Ray has a chance to go abroad, particularly to Europe, museums are his first order of business.
The architect and founder of the Mumbai-based Matrika Design Collective attributes his love for these spaces to his childhood passion for history and collecting objects. But Ray knows that the thousands of Indian tourists lining up outside the Louvre in Paris or the Metropolitan Museum of Art in New York City are unlikely to do the same back home.
"That's something that is missing in India," Ray said, noting that making a trip to a local museum remains a fairly uninspiring prospect for most. And you can hardly blame them.
Step inside many major government-run facilities, from the National Museum in Delhi to the National Gallery of Modern Art in Bengaluru, and you're likely to find a fairly static arrangement of paintings and artifacts. And the dreary cafes and gift shops, if they exist at all, are a world away from their bustling counterparts abroad.
That explains why, in 2015, many of India's government-run museums recorded under 100,000 visitors (pdf) each, despite offering entry tickets for locals priced at just Rs20 (30 cents). In comparison, the Louvre, the world's most popular museum, drew 8.6 million people in the same period and charges €15 (Rs1,087, or $16) for full-price tickets.
This sorry state of affairs in India is nothing new, of course. In 2009, India's ministry of culture released an ambitious 14-point agenda for reform, promising to upgrade the museum experience with more interactive displays and better facilities, as well as outreach and educational programmes, events, and greater digitisation.
But two years later, a damning UNESCO report revealed that the country's top museums still suffered from a woeful lack of maintenance and even basic lighting and signage, the result of decades of neglect. And in 2014, a study by the British Council (pdf) showed that the situation remained grim, with a dire lack of trained professionals and a painfully slow pace of technological advancement.
Much of that is the result of art and culture being persistently marginalised in the country's financial planning. Out of India's 2017-2018 budget (pdf), less than 1% (0.13% specifically) has been earmarked for the entire ministry of culture, which manages libraries, cultural institutions and archives, besides national museums. So it's no surprise that many government-run cultural conservation efforts are stuck in the past.
But today a number of creative citizens are out to redefine the Indian museum experience, investing in better research and design, as well as more interactive exhibits, to get visitors through the door.
Storytellers wanted
India's history and culture are mindbogglingly rich and diverse, but many of its 800-odd museums (pdf) tend to follow a standard template: a tiny percentage of works on display, often with little or no context provided for visitors to really appreciate them. As a result, barring a few exceptions, exhibitions tend to elicit a very tepid response from local communities, even in cultural centres like Delhi and Mumbai.
And that's what Ray is trying to change, using good design to make Indian museums more appealing and interactive. Since 2004, the Matrika Design Collective has been working with different museums, both government-run and private, to improve the way India's history and culture are displayed, redesigning old spaces and creating new ones to make the experience more compelling for local visitors.
"Today's museums need to go beyond being just repositories of collections and items of interest," Ray explained, adding that the most important thing is to tell stories that help the viewer connect with history and culture. So far, Ray has worked on a number of design and development projects, including galleries in the National Museum in Delhi and the Chhatrapati Shivaji Maharaj Vastu Sangrahalaya museum in Mumbai. 
One of his most recent projects is a now one-year-old centre dedicated to the rich culture of craftsmanship in Kutch, Gujarat. The Living and Learning Design Centre covers an area of nine acres in a small village around 18km away from the city of Bhuj. It was designed as a multipurpose cultural hub for both local artisans and visitors, with galleries displaying colourful and detailed exhibits that tell the stories of the different styles of embroidery created by different communities.
Spearheaded by the Bhuj-based NGO Shrujan Trust, the centre makes the museum experience more inclusive and interactive with workshops and training programmes for both locals and tourists. But it also acts as an important monument for the region's culture, and that's an important step forward for India, which lags far behind the West when it comes to preserving and recording its own history and culture.
And the most telling example of this apathy is the long-running absence of any memorial to the Partition.
A people's museum
The upheaval and mass migration unleashed by the Partition of India and creation of Pakistan in 1947 continues to cast a shadow over modern Indian life and yet it has taken nearly 70 years for the country to build a cultural monument to acknowledge it. This was done on the initiative of a Delhi-based NGO, The Arts and Cultural Heritage Trust, which last year established The Partition Museum in the town hall of Amritsar, Punjab—the world's first space dedicated to memory of the bloody division of the subcontinent.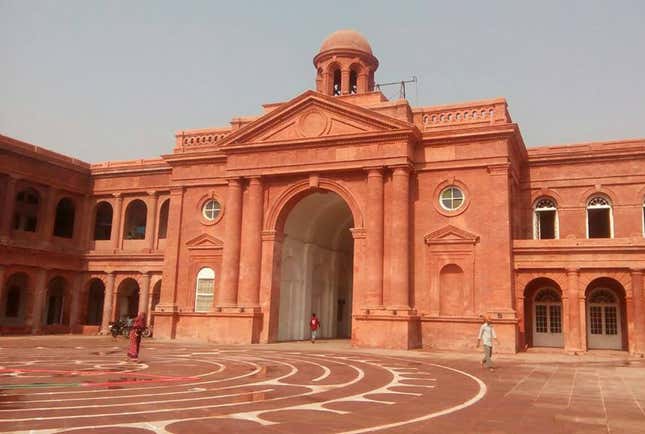 Partially opened to the public in October 2016, the museum holds a collection of objects, documents, and oral histories that together narrate the events of those dark days through the voices of victims and survivors. The 17,000 square feet space was designed to offer an interactive and immersive experience, with installation art, poetry recited in the galleries, and an open invitation to visitors to share their own experiences.
"History is about the people who were there," Mallika Ahluwalia, the CEO of the project, explained. She added that the Partition Museum was envisioned as a "people's museum" to be enriched by the contributions of those affected by the events of 1947.
And that sense of ownership of a shared history has resonated with visitors. Ahluwalia says 20,000 people, including locals, school groups and tourists, visited in the first eight weeks. And that number is sure to increase when the museum officially opens this summer, just before the 70th anniversary of the Partition.
"When we were young, there was a definite sense of museums being sleepy and static but that's changing," Ahluwalia said.

And fortunately, this revolution is spreading to the south of India, too.
Inspired by Seattle
In Bengaluru, volunteers from the Indian Music Experience Trust (IMET) are hard at work researching the vast history of the country's many musical traditions. The trust plans to open the Centre for Indian Music Experience later this year, dedicated to tracing the evolution of everything from Carnatic music to folk songs to Bollywood movie soundtracks.
Inspired by Seattle's Museum of Pop Culture, the three-storey space is designed to be completely interactive, featuring a "sound garden" with installations that invite visitors to make music in unconventional ways and even an in-house recording studio where you can hear yourself singing in the voices of Indian playback singing icons like Lata Mangeshkar and Sonu Nigam.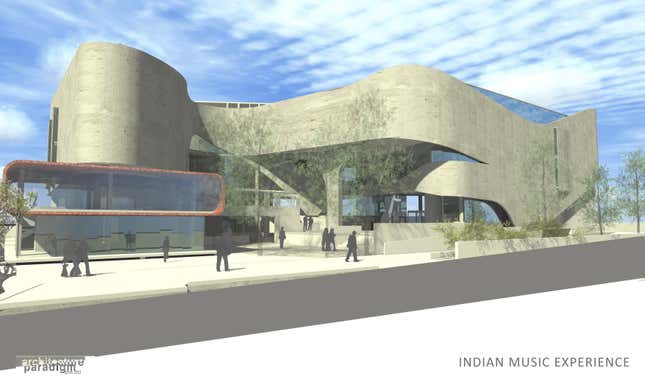 "The museum is more of an experiential museum, not an artifact museum," explained Suma Sudhindra, director, outreach, IMET, noting that the goal is to help visitors experience Indian music in all its forms.
Like the museums in Kutch and in Amritsar, this museum also aims to be a cultural hub for the community, inviting locals to connect to the shared culture by taking a music lesson or even just hanging out at the cafe.
In this way, all the museums are charting a revolutionary path forward for cultural conservation in the country, a mission that has struggled without vision and creativity for years.
And while finding funding for museums remains an uphill task for these non-profit trusts, all of which rely on generous individual and corporate donations, as well as the occasional government grant, India's new-age cultural curators are at least better equipped for it.
"For a very long time the entire onus of development of museums was on bureaucrats, and that is something that really doesn't help," Matrika Design's Ray said. "You have to have people who have foresight, who have an understanding of culture…"
And luckily, now we do.