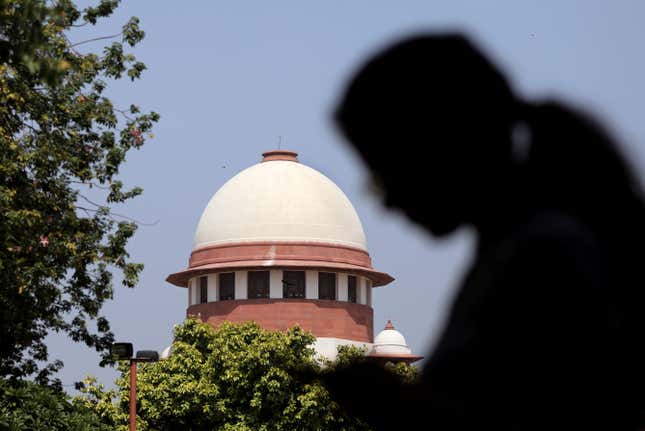 The Supreme Court of India today (April 5) criticized the government for its tendency to place information before it in sealed covers with the information inside them accessible only to the judges.
Change stalled? How to unite different teams around a goal
A bench of chief justice DY Chandrachud and justice Hima Kohli said this practice was in "violation of the right to a fair proceeding."
"The seal cover procedure...have necessarily rendered the appellant's right to remedies, which has been described as the heart and soul of the Constitution and a basic feature of the Constitution, a dry parchment," the bench said.
"...the disclosure of relevant material only to the court in, a sealed cover, has rendered the appellant's procedural guarantees under the Constitution otiose...," it said.
While there is no law that validates such a practice, one of the Supreme Court's rules says a court can direct that any information be kept confidential if its publication is not in the larger public interest. Also, under the Indian Evidence Act of 1872, unpublished official documents about state affairs are given protection and a public servant cannot be forced to disclose such information. Information can also be sought in secrecy if its publication delays an ongoing investigation.

A sealed cover was used to silence a TV news channel
Today's comments from the apex court have come in connection with the case of a television news channel whose license was revoked in 2022 by the Indian government citing national security concerns.
The high court of Kerala, where the channel operates, had upheld the government's decision. The supreme court criticised this judgement.
This isn't the first time the apex court has expressed its displeasure at the practice.

"We need to put an end to this sealed cover practice in the Supreme Court…This is fundamentally contrary to the basic process of fair justice," a bench that included Chief Justice Chandrachud, had said last month. This was in connection with a case of pensions for retired defence personnel.
Chief Justice Chandrachud then observed that "there had to be transparency in court."
The doctrine was deployed in a number of crucial cases in the recent past by the Modi government, helping turn the court's judgment in its favour. These include the historical Babri mosque demolition case and the Rafale fighter jet case.