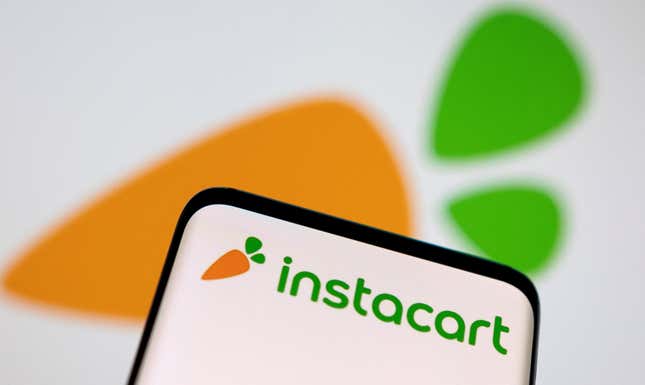 Instacart has filed to go public, and unlike fellow gig-economy companies Uber and DoorDash, it would do so as a profitable business. In its S-1 filing, which is the initial registration filed with the US Securities and Exchange Commission before a company goes public, the grocery-delivery company revealed that it earned $428 million in 2022, compared with a loss of $73 million the year before.

Why a tightening of credit conditions could lead to a weak economy
The company's revenue, meanwhile, increased nearly 40% to $2.55 billion, between 2021 and 2022, the filing shows. But Instacart also warns in the "risk factors" section of the registration that it may not sustain profitability.
The pandemic fueled growth for Instacart, which was founded in San Francisco in 2010 by tech engineer Apoorva Mehta. A decade after its founding, Instacart surpassed Target and Kroger in popularity as a destination for online grocery orders, thanks in part to being more tech-savvy compared to old-line retailers. Today, Instacart works with more than 1,400 retailers representing more than 85% of the US grocery industry.
To diversify its revenue, the company moved into advertising; that segment's revenue grew nearly 30%, from $572 million in 2021 to $740 million in 2022, while revenue from grocery orders rose by 18%, according to the filing.
The delivery business has thin margins
The margins in delivery are notoriously thin, with earnings needing to be split between multiple parties. But grocery delivery has a slight advantage over meal delivery: it's a more consistent habit and the order size tends to be bigger, which means more profit per order.

Following pressure from investors over the past couple of years, Uber and DoorDash are inching closer to annual profitability. Earlier this month, Uber reported its first ever money-making quarter since its founding in 2009.
Instacart joins Arm, a UK-based designer chip company, in moving ahead with an initial public offering. Unlike the slew of unicorns that made their highly anticipated public debuts in 2019, these companies know how it feels to experience a profitable year.