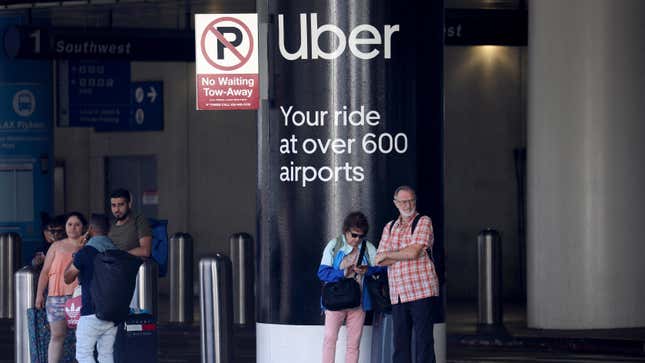 Uber posted its first operating profit ever in the second quarter, signaling a win for a company that has long been dawdling on the path to profitability. The second-quarter results were driven by continued demand for ride-hailing and delivery services but also by cost discipline, Dara Khosrowshahi, Uber's CEO, said in a statement. Monthly active users have surpassed pre-pandemic levels, and demand for deliveries remained strong despite the reopening of restaurants.

In the three months ending June 2023, Uber reported revenues of $9.2 billion, up 14% from the same period last year. The company recorded a net income of $394 million, versus a net loss of $2.6 billion in the same quarter last year. Uber also announced that its chief financial officer Nelson Chai will leave the company in 2024.
Uber was the poster child for money-losing unicorns

Uber, founded in 2009, has incurred significant losses since its inception. For years, the San Francisco-based company, flush with venture capital funding, burned through billions of dollars in cash to rack up market share and acquire customers fast. The margins in food delivery and ride-hailing are thin, because the money is split between customers, drivers, and the company. Uber's idea was to rack up plenty of customers and dominate its field in order to achieve profitability.
But over the past few years, under pressure from investors, Uber has made drastic cuts to its business, from slashing its workforce by at least 14% to moving out of markets to selling its self-driving unit for $4 billion.