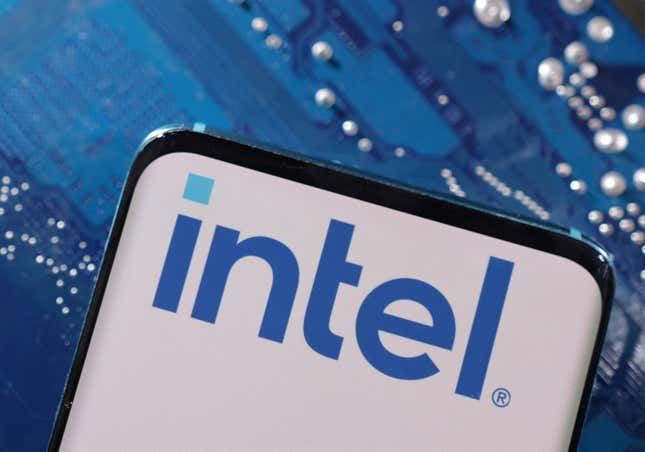 Intel has terminated its plans to acquire Israeli chip maker Tower Semiconductor after both companies failed to get timely regulatory approvals from Chinese authorities.

Should you buy McDonald's and Caterpillar stock right now?
The ending of the $5.4 billion acquisition deal first announced on Feb. 15, 2022, will now force Intel pay a termination fee of $353 million to Tower under the terms of the merger agreement, the tech company said in a statement (pdf) today (Aug.16).
The deadline to close the deal elapsed at midnight on Aug. 15 California time (PST). Beijing law requires mergers involving companies with a major business presence in China to be approved by its antitrust regulator, the State Administration for Market Regulation (SAMR).
With the Tower acquisition, Intel CEO Pat Gelsinger had envisioned investing more in the foundry market, a fast-growing segment of the semiconductor industry dominated by Taiwan Semiconductor Manufacturing Company Ltd.
Stuart Pann, the senior vice president and general manager of Intel Foundry Services (IFS), said in the statement that since its launch in 2021, IFS has made significant advancements toward becoming the second-largest global external foundry by the end of the decade. The company plans to go beyond traditional wafer manufacturing and include "packaging, chipset standards, and software."
The collapse of the Tower Semiconductor acquisition complicates those plans. Still, Gelsinger is upbeat about the project. "We are executing well on our roadmap to regain transistor performance and power performance leadership by 2025," he said in the statement.
US-China trade war denied Intel the chance to acquire Tower
While the parties involved did not communicate any further details about the regulatory issues that tanked the deal, Reuters reported that China failed to make the required approvals, pointing to an escalation of trade tensions and power play between Beijing and Washington. China's hand in the failure of the acquisitions is seen as a retaliation against Washington's export restrictions on advanced chip technology.
The US Chips and Science Act, signed into law last last September, prohibits US chip companies from getting financed to build semiconductor plants in China for 10 years. On Aug. 9, US president Joe Biden signed an executive order that gave the US treasury power to enact new regulations that would impact the US investment in three technology sectors namely semiconductors, quantum tech, and AI systems in "certain countries of concern." These include China, and the special administrative regions of Hong Kong and Macau. Washington considers these technologies a matter of national security.