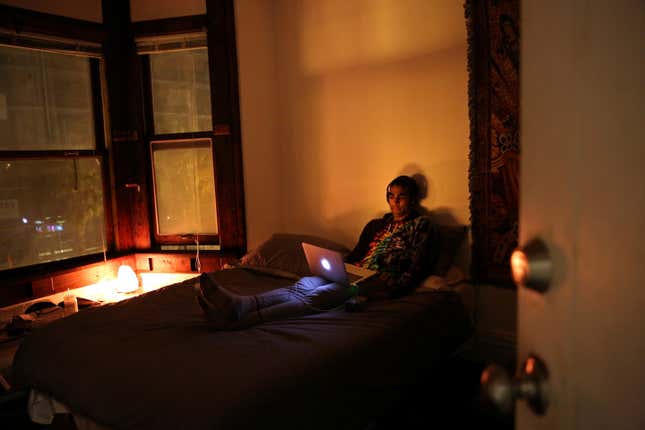 You just lost your job. Emotions are high, and fear of going broke is probably higher. While your severance package may grant you a few weeks of pay (or more), what if it contains provisions that violate the law or gag your ability to blow the whistle and be rewarded for it?

Should you keep investing in Big Tech?
Here are four things to look for in your severance package, and how a mishandling of your rights by your former employer could land them in the hot seat.

1. Whether your right to file a discrimination case is affirmed
In the United States, federal courts and the Equal Employment Opportunity Commission (EEOC) have strictly affirmed the right of employees to make allegations of discrimination to the EEOC regardless of any contractual restriction. In EEOC v. Cosmair, the US Court of Appeals for the Fifth Circuit held that corporations could not use settlement agreements to prevent employees from disclosing information, including instances of discrimination, to the EEOC. This 1987 precedent has gone unchallenged.
In addition, your employer cannot make you return your severance pay or benefits in the event that you file a claim with the EEOC, despite what they may threaten in your agreement.
2. Whether you're permitted to report wrongdoing to federal or state law enforcement authorities
Your former employer cannot ban or discourage you from taking your concerns to the government. Simply put, if they sell stock in the U.S., then they are subject to regulations of the US Securities and Exchange Commission (SEC), which states that "no person may take any action to impede an individual from communicating directly with the Commission staff about a possible securities law violation, including enforcing, or threatening to enforce, a confidentiality agreement…of this chapter related to the legal representation of a client) with respect to such communications."

Since this SEC rule was first used to charge a company in 2015, seventeen enforcement actions have included a Rule 21F-17(a) violation. In some cases, there is only one singular contract with illegal blockage of government communications. In others, tens of thousands of employee agreements have been voided thanks to this SEC rule. Fines against these offending companies have ranged between $97,000 and $2,000,000.

If your severance agreement is stopping you from talking to law enforcement and your former employer is regulated by the SEC, whether you planned to or not, you can receive compensation by reporting the illegal contract to the SEC.

The Commodities Futures Trading Commission (CFTC) has an identical rule. Here is how it works: The Dodd-Frank Act permits you to file an anonymous claim with either the SEC or CFTC. If they find that your severance agreement violates the regulations, they can order your former employer to correct all such agreements for every employee. Furthermore, if they sanction your former employer over $1 million for having improper NDAs, you could be entitled to 10% to 30% of any sanction issued.

You can thank Joseph Macktal Jr., a 1980s nuclear power whistleblower, for this one. Macktal raised safety concerns at his plant in Texas, was fired, and threatened into signing an NDA. He later legally challenged and publicized that NDA, which said that if he ever told anyone about the secret settlement, Brown & Root could sue him, retrieve all their settlement money, and force Macktal to pay all the company's attorney fees and costs. Macktal contended that the secret settlement violated federal law by prohibiting him from communicating with the government about his nuclear safety concerns.

The US Labor Department eventually issued a handful of decisions barring restrictive agreements like the one Macktal signed. Based on the Macktal precedent, the agency held that inserting gag provisions in a settlement was an adverse action, permitting an employee to sue their employer for retaliation and obtain damages and attorney fees. Years later, the SEC relied on this line of cases when it implemented SEC Rule 21F-17.

More recently, in 2018, automotive company Tesla laid off 9% of its labor force while issuing severance agreements that contained language that discouraged whistleblowing or reporting safety concerns. The severance agreement also required the ex-employees to support Tesla in their defense against claims and to release any claims of their own, according to the Bloomberg article that initially reported on the agreements. These layoffs came at a time when the company was under fire for ignoring employee safety while trying to dramatically increase production.

Time will tell if anyone challenges these agreements. As a publicly traded company, one would hope that Tesla's attorneys understand that they are on thin ice at best, and could be facing large penalties, depending on the specific restrictions in their agreements.

In 2016, the Occupational Safety and Health Administration (OSHA) released a fact sheet on policy guidelines for approving settlement agreements in whistleblower cases. The administration strictly prohibits gag provisions that block an employee from making a protected disclosure, and details what the language might look like in an agreement.

3. Whether the agreement complies with the Defend Trade Secrets Act and explains your right to report potential violations of law considered "trade secrets"
First off, what is considered a trade secret? While the 2016 Defend Trade Secrets Act (DTSA) aimed to protect any company information that could impact its business performance, the idea was quickly abused as employers blanketed all so-called confidential information as "trade secrets."
Corporations have legitimate reasons for keeping information confidential, but these interests cannot be used to obstruct justice or hide evidence of retaliation.
The DTSA requires employers to provide notice of whistleblower immunity "in any contract or agreement with an employee that governs the use of a trade secret or other confidential information." Employees must be informed of their right to disclose information, in confidence, "to a Federal, State, or local government official, either directly or indirectly, or to an attorney; and solely for the purpose of reporting or investigating a suspected violation of law."
4. Whether the agreement is offering to pay you to not provide evidence to law enforcement
Although there are no whistleblower cases directly on point, the obstruction of justice statute strictly forbids this action by an employer. The law prohibits "knowingly, with the intent to retaliate, [taking] any action harmful to any person, including interference with the lawful employment or livelihood of any person, for providing to a law enforcement officer any truthful information relating to the commission or possible commission of any Federal offense."
Violating this law is a criminal obstruction of justice, with fines and/or imprisonment up to 10 years. Based on this, if a whistleblower provides information about a potential crime to federal law enforcement, any form of retaliation is a serious felony. This law is enforced by the Department of Justice.
Don't Fear NDAs
Between the numerous federal restrictions on NDAs and state common law prohibiting contracts that contain illegal provisions, employees should not fear NDAs. Instead, they should carefully evaluate the agreements they are given in light of the numerous ways they have been in violation of worker's rights—especially when whistleblower rewards are on the table.
Read more about the Macktal case, whistleblower retaliation, and government reward programs in Stephen Kohn's latest book "Rules for Whistleblowers: A Handbook for Doing What's Right."