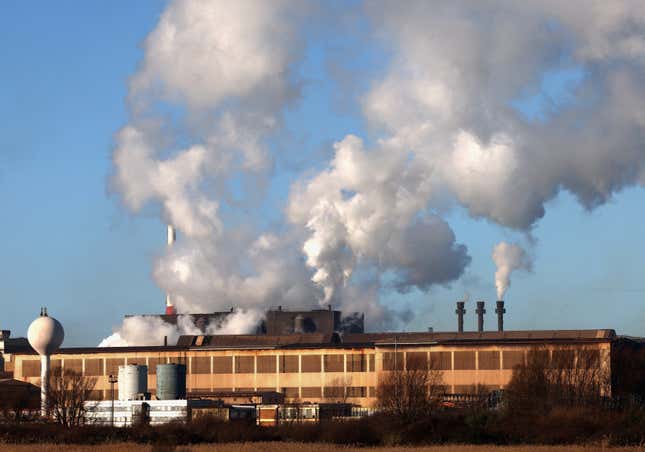 The number of fossil fuel companies pledging to reach net zero has risen dramatically in the past year. Out of 112 named in a report released on June 12 by the nonprofit Net Zero Tracker, 75 have signed the Pledge to Net Zero—24 more than in 2022.

Why a tightening of credit conditions could lead to a weak economy
The report tracks some 4,000 entities, including countries, states, cities, and the publicly traded companies in the Forbes Global 2000. Among the latter group, 929 have a net-zero target.
But most pledges are "largely meaningless," the report states: Though fossil fuel companies plan to eliminate their emissions—through innovation or by offsetting them—they aren't sufficiently disclosing what they'll do with Scope 3 emissions, which result from the use of their products. Those are on top of Scope 1 emissions, which are direct, and Scope 2, indirect emissions (for example, caused by the energy used for production). For fossil fuel companies, Scope 3 emissions are the largest, maintains the report, and without a proper strategy to address them, all other interventions have limited potential.
Indirect responsibility for product emissions
Looking beyond fossil fuel firms, 586 enterprises with net-zero plans don't have a clear way to address the emissions generated by the use of their products. For instance, an automaker would account for getting to zero emissions in the making of a car, but not for the emissions the vehicle creates once it's in use.
According to Net Zero Tracker, only 37% of net-zero corporate targets cover Scope 3 emissions, about 20% have partial coverage, and the rest either don't cover them or specify the coverage.

The report also highlights that none of companies that have signed the net-zero pledge plan to move away from extracting fossil fuels, choosing instead to use various offsets. But the effectiveness of offsets is unclear, especially when done through carbon credits. An investigation this year found that 90% of all rainforest carbon credits issued by some of the major certifiers are worthless.