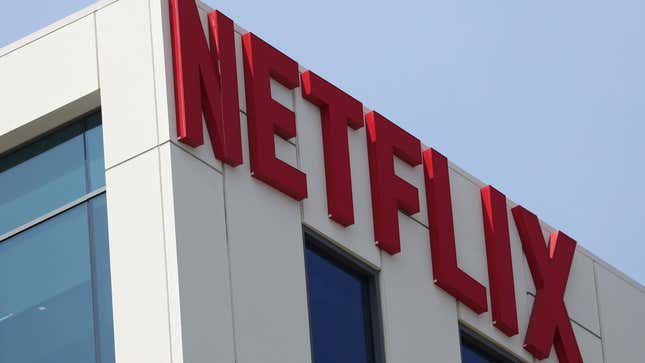 Netflix's ad-supported plan is picking up pace.

Between November 2022 and now, the ad-supported plan has garnered nearly five million global monthly active users. This is the first time the Los Gatos, California, streaming giant has disclosed how well its cheapest plan is doing.
"The signals are promising: engagement on our ads plan is similar to our comparable non-ads plans," Netflix co-CEO Greg Peters said at the streaming giant's first-ever Upfront event yesterday (May 17), where it shared these numbers and more. "That's critical because it all starts and ends with consumers."
While it's just a sliver of the 232.5 million global subscribers Netflix boasts, "Basic with ads" has potential. Plus, the $6.99 plan, which launched with 720p video quality and just single-device viewing, recently got an upgrade that includes higher 1080p video quality and allowance for two concurrent streams.
Netflix's ad-supported plan, by the digits
6: Months since the ad-supported plan launched
12: Number of countries "Basic with Ads" was made available in when it launched, including Australia, Brazil, Canada, France, Germany, Italy, Japan, Korea, Mexico, Spain, the UK, and the US
34: Median age of Netflix's monthly active users
Doubled: Growth in ads member base since early this year
More than a quarter: Share of Netflix sign ups that now choose the ads plan in countries where its available, according to co-CEO Greg Peters
80%: Share of ad-supported members' viewing that happens through a TV
70%: Share of ad-supported members between the ages of 18 and 49
Four times: How much more likely viewers are to engage with an ad on Netflix, versus other streamers, according to TV outcomes measurement platform EDO, Inc.
Four and a half times: How much more likely viewers are to engage with an ad on Netflix compared to linear TV
Quotable: Netflix's ads are handled with care
"We treat our ads with the same care we treat our incredible content: serving them locally; seamlessly transitioning between shows and ads with no latency; and implementing industry-leading frequency caps with an ad load of four to five minutes per hour."—Jeremi Gorman, president of worldwide advertising at Netflix, speaking at the Upfront event
The Netflix advertising opportunity for brands
At Upfront, Netflix announced brands are getting two new sponsorship opportunities to get in the game, including sponsoring "some of Netflix's most popular series on Netflix at launch," as well as "featuring their campaigns within local holidays (e.g. Valentine's Day) and key brand moments (e.g. Sustainability Stories)." The opportunities will be available first in the US, with other countries to follow.
Netflix also said its platform offers opportunities to get more creative with ads. For instance, co-CEO Ted Sarandos suggested that a 30-minute commercial could be created, playing out over several days in short bursts as viewers start and stop viewing. "You can't do that on linear TV because people don't live on one channel. Now, this isn't going to happen next week, maybe not even next year. And it's just one idea," he said at the event.

One more thing: Netflix's password-sharing crackdown
Since multiple users can share the same Netflix account, the monthly average user count is not an exact number, as TechCrunch points out. Netflix's crackdown on password-sharing could not only boost numbers, but also tilt the scales in favor of the most affordable ads plan while doing so. Since "Basic with ads" launched, there's not been a lot of switching from premium tiers but the offering has still gained traction.
The crackdown isn't a priority right now, though. The giant is busy scrapping overall deals and canceling shows as the writers' strike threatens to bring Hollywood to its knees.
Related stories
📺 Netflix is betting $2.5 billion on the South Korean culture machine
💿 Netflix is hitting the stop button on the DVD rental business that started it all
💰Disney+ is introducing ads but its plans aren't getting any cheaper