For the next six weeks, Americans will be stuffing themselves into a stupor, making their lists (then checking them twice) and caving in to consumption. To make it through a season that somehow demands both extreme productivity and wine-soaked lethargy, consider adding one more item to your list: a short story collection.
A compilation of shorts is the ideal form of literature for the holidays. It's not quite a long, edifying winter read, nor is it a page-turning summer read. Less stressful than the newspaper or your social media feed, a short story collection can be picked up and put down in various states of distraction.
Best enjoyed as a pocket of escape between activities, low-stakes and contained, the right short story can enrich a lull between meals; provide a hilarious or devastating half-hour between a hectic day and bed; send a signal to your family that you would like to be left alone; be read while children trample their new toys against the background of football commentary; and be read semi-drunk.
Here are some you might enjoy for those hectic moments. Be transported, if only for half an hour—to Lagos, Chicago, or the house next door.
Hateship, Friendship, Courtship, Loveship, Marriage, by Alice Munro (2001)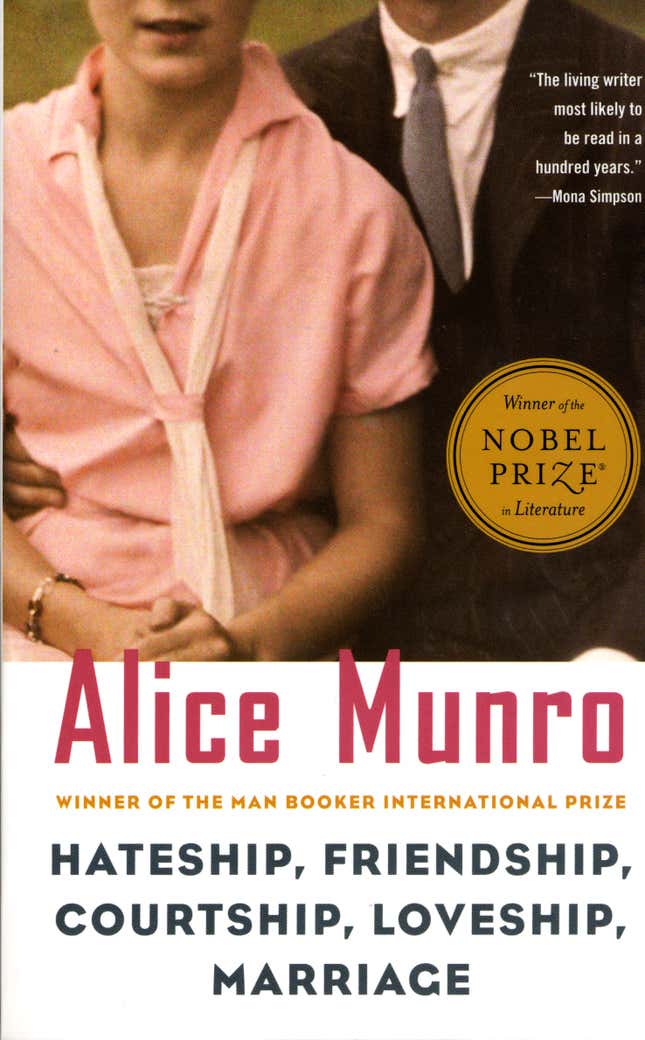 In this collection, Alice Munro's women navigate thinly concealed family secrets and their own selfish hypocrisies. British Columbia is a stage on which class insecurities quietly play out, and Munro's characters explore what makes people interesting or smart, the ways in which we accommodate each other, and the concessions we make to live the lives we want.
"[Munro's] genius, like Chekhov's, is quiet and particularly hard to describe, because it has the simplicity of the best naturalism, in that it seems not translated from life but, rather, like life itself," says Mona Simpson in the Atlantic.
Birds of America, by Lorrie Moore (1998)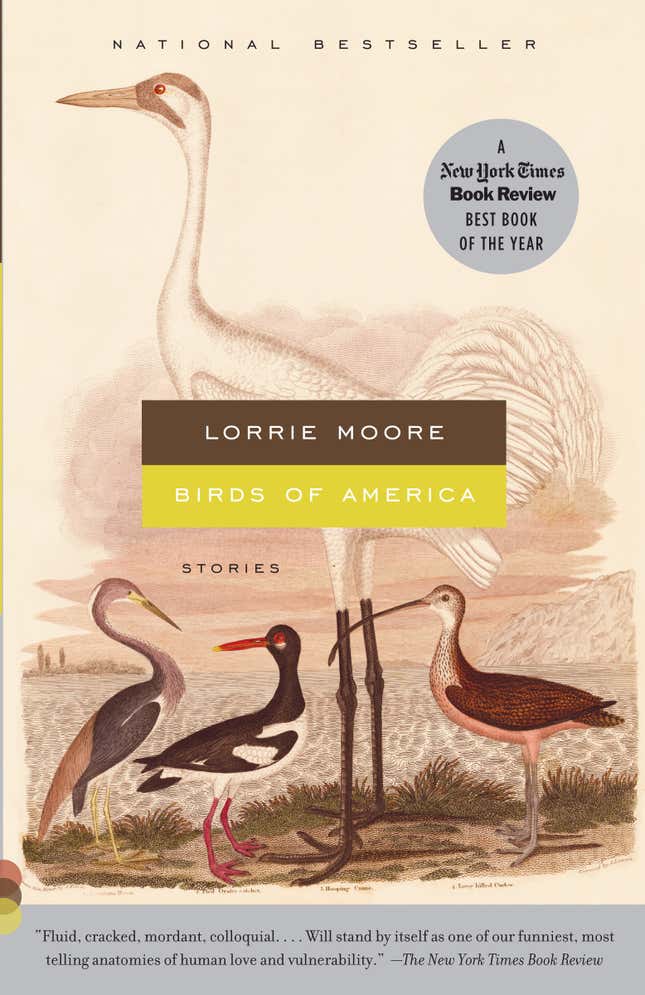 In Birds of America, Lorrie Moore's droll characters are barely surviving domestic upper-middle-class life. The women of Moore's world move about the midwest, dimly aware of more urbane existences, and are stuck in their heads or stuck on the phone with their mothers. The book is a "mix of loneliness and lust and habit," as the American writer might say. The frequency of Moore's quips create a staccato effect.
"Her subject is often the sense of not being quite where you should be in your life, of not quite getting what you thought the world was going to give you," writes Rebecca Mead of the collection for the London Review of Books. "Moore's characters know you can't go home again, but they also know that there's nowhere else to go." Perhaps best to avoid if you are having a mid-life crisis this year. Then again, perhaps best to plunge right in.
Pastoralia, by George Saunders (2000)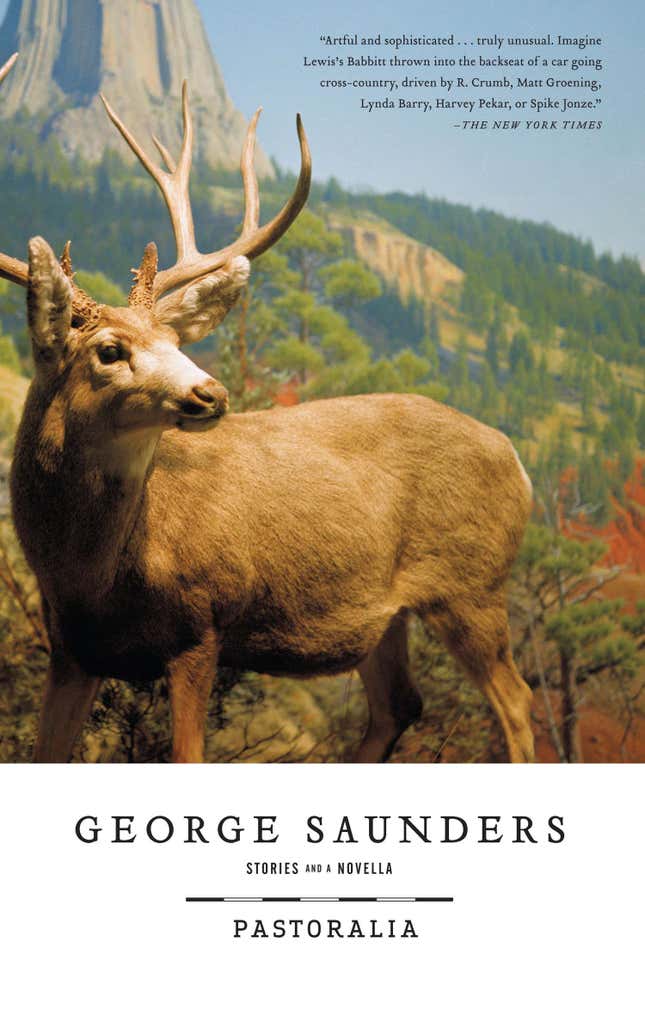 If you struggle with the earnestness of holiday cheer, let George Saunders's twisted humor offer respite. The manic, desperate narrators in his collection of stories seem destined to fall just short of self-improvement.
"This is what is so subversive about Saunders," writes The Millions's C. Max Magee. "He essentially is telling us that we are living in that worst case scenario, in the dystopia that we have been taught to fear and fight against."
Sour Heart, by Jenny Zhang (2017)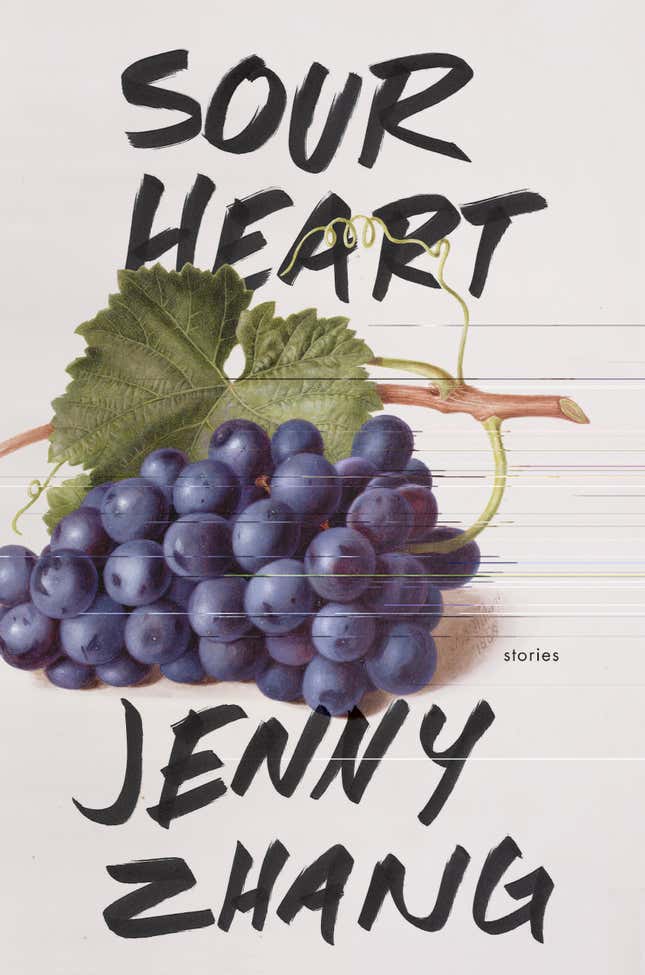 The debut collection from Jenny Zhang is largely a story of Chinese immigrants in the New York City area. The swearing young narrators of the book watch as their educated but destitute parents shout, philander, hustle, and scrounge for food and a home. A blazing book full of sloppy families, loving and cruel.
"Zhang's stories seethe with nuclear entanglements both poisonous and generative," Katy Waldman writes for Slate.
The Thing Around Your Neck, by Chimamanda Ngozie Adichie (2009)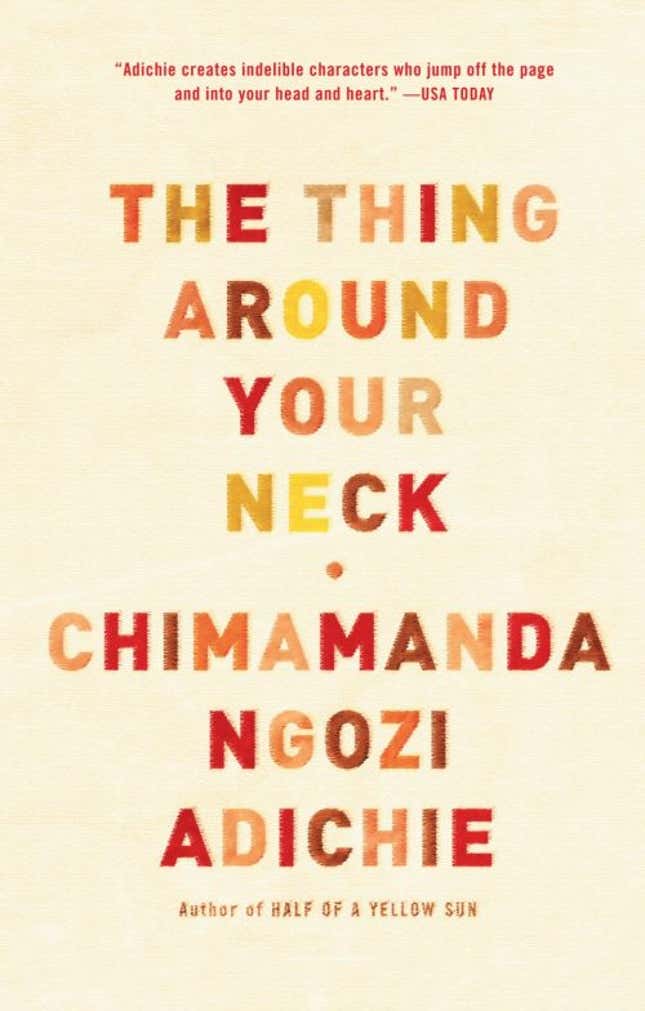 This collection by the Nigerian writer, with its sense of foreboding and violence, will have you gripping the edge of your furniture. Adichie's educated women in Nigeria and the US resent their brothers, their husbands, and flinch inwardly when they're condescended to.
"Most of Adichie's characters are alone, adrift in a strange physical or emotional landscape," says Susan Salter Reynolds in the LA Times.
The Collected Stories of Lydia Davis, by Lydia Davis (2010)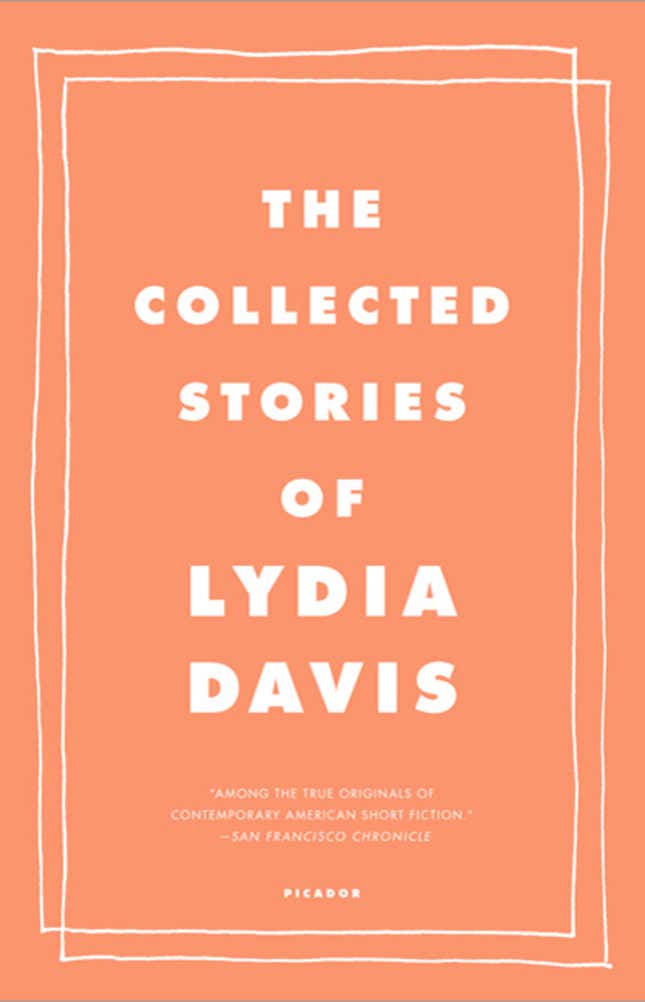 If the time between your family activities is truly brief, try Lydia Davis. The American author is best known for her super short stories, sometimes just a few sentences long. In this massive collection of 200, you quickly get lost in the mundane world as seen by Davis, cow voyeur and master of mania.
"Davis approaches the short-story form with jazzy experimentation, tinkering with lists, circumlocutions, even interviews where the questions have been creepily edited out," says Jan Stuart in the New York Times (paywall). "You don't work your way across this mesa-sized collection so much as pogo-stick about, plunging in wherever the springs meet the page."
Suddenly, A Knock on the Door, by Etgar Keret (2012)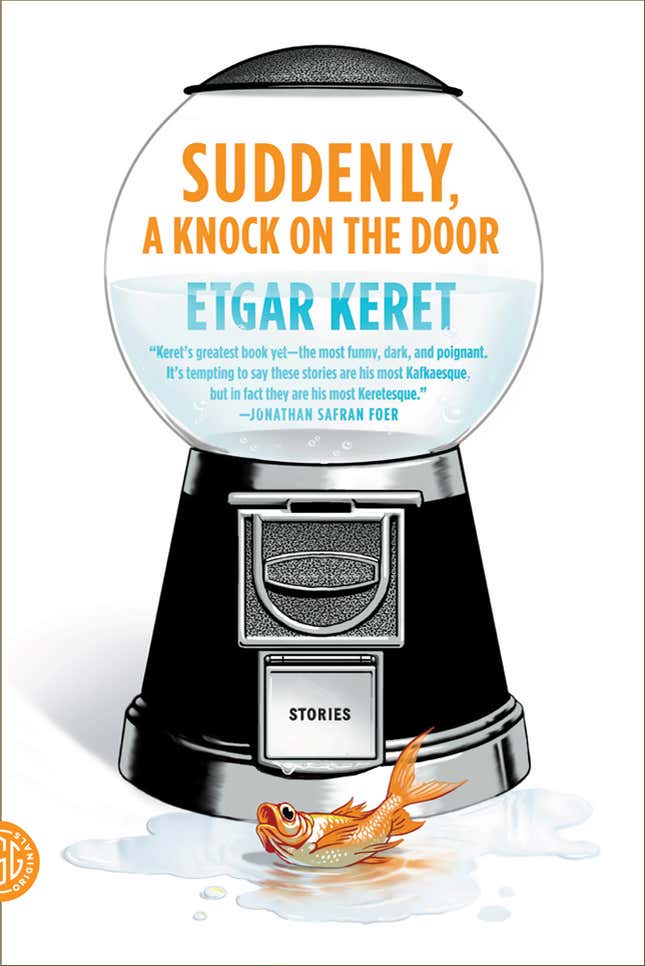 Etgar Keret will give your holiday season that playfully nightmarish mood you didn't know was missing. The brief stories by the Israeli writer feature dazzling characters like a hemorrhoid that gives management advice and a woman who has had sex with 28 men, all named Ari.
"The stories are all thought-experiments. What if, they ask. Why not? And, what the heck?" Ian Sansom writes for the Guardian. "Like all art, they are highly patterned, highly charged, refracted reflections on the chaos and randomness of everyday existence."