El Salvador has long been known as a bucket list destination for surfing fanatics. Its southern-facing Pacific Coast has a slew of breaks that that Surfline.com—the internet's foremost authority on where to wave—calls "near world class."
Along this coast is the town of El Zonte, where this month the new design-led Puro Surf Hotel and Performance Academy opened its doors. Combining a performance-focused surf school with a high-end design aesthetic, the hotel is a radical departure from the region's existing tourist offerings. It's less a budget-friendly hostel to crash in between marathon surf sessions, and more a place you'd find on the curated Explore tab of Instagram. But despite the dreamy vistas and enviable swells, there are obstacles in paradise.
"We built what I feel is the nicest hotel in the country right now. It's also the biggest project in terms of investment size in the coastal region of El Salvador," says Pedro Querejeta, the co-founder of Puro Surf. "Our biggest hurdle as a business is the bad rap that El Salvador has for crime and gangs. This [perception] is the reality for us."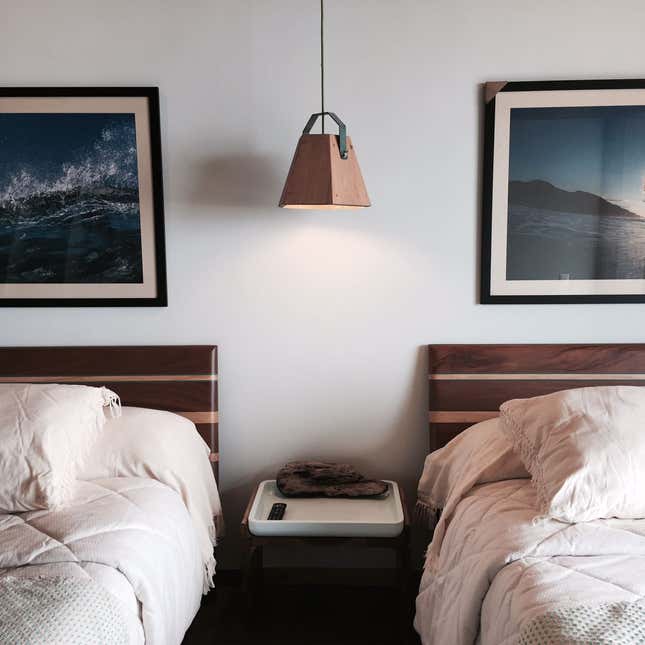 Indeed, the country is up against some seriously foreboding statistics. The World Economic Forum's (WEF) Travel and Tourism Competitive Index for 2017 places El Savador at 134 out of 136 countries in the category of Safety and Security. The US State Department warns travelers to "carefully consider the risks of travel to El Salvador" citing one of the highest homicide levels in the world.
Risks aside, Puro Surf's concept taps into many of the trendiest themes in travel right now. It's experience-led, offering not just a surf academy but also yoga, volunteer opportunities and cultural tours. It's also the first hotel project created in partnership with well-established El Salvadoran interior design duo Harry and Claudia Washington and designed by El Salvadoran architecture firm Hemisferios. Thus, it's rooted in a local—yet globally lauded—aesthetic that's the opposite of cookie-cutter multinational chains.
These bona fides could help Puro lure the the types of  "lifestyle travelers" who revel in unusual and off-the-beaten track experiences that they can share online. Pique their interest, says trend forecaster for WGSN Francesca Muston, and—thanks to the Instagram-fueled nature of modern travel—you might quickly see El Salvador on the global tourism map. 
"If you're going to a place that is not well-known, you're going stake your virtual flag in the ground on Instagram," Muston said. "As those posts get shared and the destination becomes more visible, the perception changes. It becomes more acceptable to travel to somewhere which might have previously been considered unsafe."
One person who is well acquainted with the power of lifestyle travelers—and their social media accounts—to transform a nation's tourism industry is Israeli hotelier Leon Avigad. His Brown Hotels group has ten design-led properties in Israel—mostly in Tel Aviv, a city that was just named as a top ten destination for 2018 based on American Express Travel proprietary booking data.
But in 2010, when Avigad opened his first design hotel, the Brown TLV Urban Hotel, he describes the Israeli tourism landscape as both reeling from political instability—the second Intifada saw terror attacks across the nation until 2005— and generic in design. Many hotels were struggling to fill rooms, and hotel owners saw their properties solely as financial endeavors, not holistic experiences for their guests.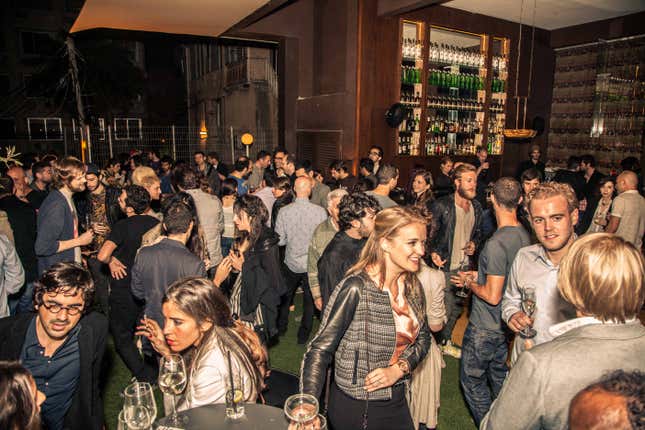 "We already had a kind of savvy worldly traveler in Tel Aviv, but they were overlooked—and offered generic products like Hilton and Sheraton," Avigad said. "I believe that product is king…that if the product has a persona or image or character to it then people will go."
Avigad notes that while issues including infrastructure and safety may be factors for attracting mass-travelers, lifestyle travelers are far more adventurous. A bit of hardship, it seems, can even be an advantage.
"For the trendsetters, the fact that, for example, the Greek island of Paros has no airport and you have to schlep there with a ferry is a plus, it's not a minus," Avigad said. "It turns it into a more intriguing, cooler place. You won't meet your mother there."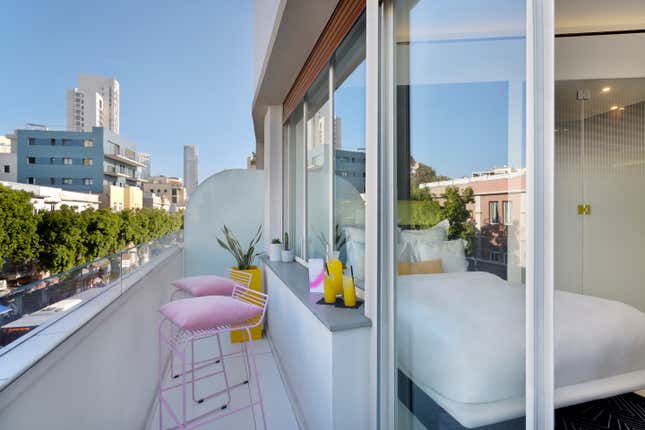 The latest example of this if-you-build-it-they-will-come mentality is found in the former Soviet nation of Georgia, whose once strong-tourism industry declined during the post-Soviet era. In 2012, hoteliers under the Adjara Group opened a design-led property in a mountainous region of Kazbegi, two and a half hours from the capital city of Tiblisi, under the Rooms Hotels brand. Their hope was to cater to an international, adventurous, and creatively-inclined demographic.
"It was risky opening 155 guest room hotel in destination which was very famous for its mountains, and not for attracting lifestyle travelers from all around the world," says Oto Berishvili, marketing director for the Adjara group. "There were many skeptical people in the industry, but we believe the Rooms Hotel brand has definitely attracted more lifestyle travelers to the country."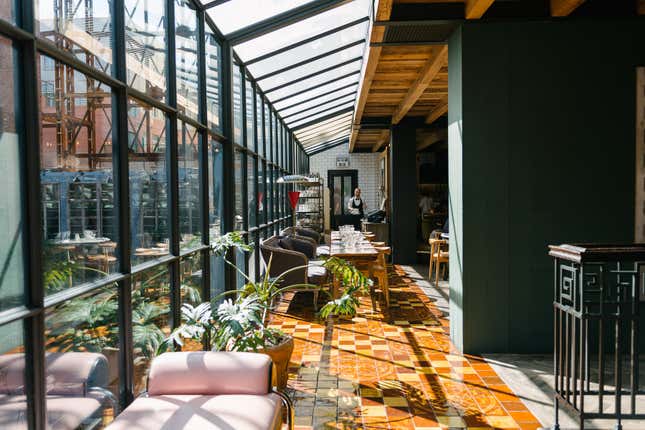 A second Rooms Hotel opened in Tbilisi in 2014, as well as an upscale nearby hostel property called Fabrika, now the hub of a burgeoning local hipster scene. Like most of the Brown properties, The Rooms Hotels are part of the elite Design Hotels umbrella, a portfolio of curated hotels around the world, and since their arrival Georgia has moved from strength to strength. Earlier this year, the Hungarian low cost airline Wizz Air doubled its Georgian routes flying to and from the rest of Europe. And to top it all off, Monocle magazine recently named Rooms Hotel Tbilisi as a Top Place to Stay in 2018.
The same kind of national ROI, one hopes, could be true for Puro Surf. The WEF estimates that globally, tourism comprises roughly 10% of total GDP and is responsible for one in 11 jobs. For a tiny country like El Salvador—which receives just shy of a million and a half visitors per year creating 3.8% of jobs—there is certainly plenty of room for growth.
This is especially true if you consider Querejeta's belief that "El Salvador's greatest natural resource is the waves." Only time will tell if a design-led surf hotel is the best way to harness that.