One of the world's most famous piano factories has been carved up and turned into a set of wildly decadent apartments in London, complete with extravagant extras, such as a swimming pool and cinema.
Built between 1866-67, the original five-storey high Chappell Piano Factory provided pianos for famous composers like Richard Strauss and Jean Sibelius, along with nobility and gentry.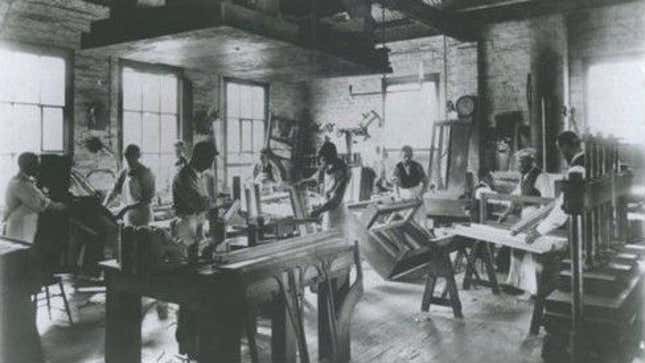 However, following a three-year overhaul, developer Hallmark Property Group converted the Victorian-era factory into 10 three and four bedroom loft-apartments with starting prices of £3.25 million ($4.35 million), to £8.5 million.
It's perhaps unsurprising how large the price tag is—not only is the development located in an extremely sought after area (Camden, north London), it features an interwoven design spectacular with industrial-chic and high-end luxury.
First up, the living spaces are huge. One of the apartments on the fifth floor has four bedrooms, is 4,130 square feet in total and comes with a 829 sq. ft terrace.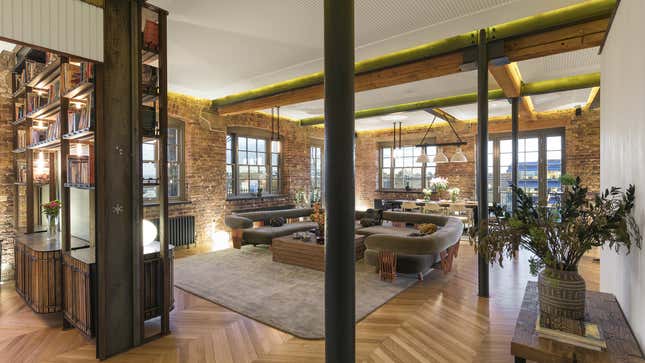 New floors were added to the former factory, to create a eight-storey building, which would accommodate a swimming pool, spa pool, and gymnasium. The extra levels also help house a private VIP entertainment venue for residents, which includes a club lounge, bespoke cocktail bar, DJ booth, a party sound and lighting system, as well as a cinema screen.
Extra space also means that most bedrooms are bigger than the average one person-apartments in the area.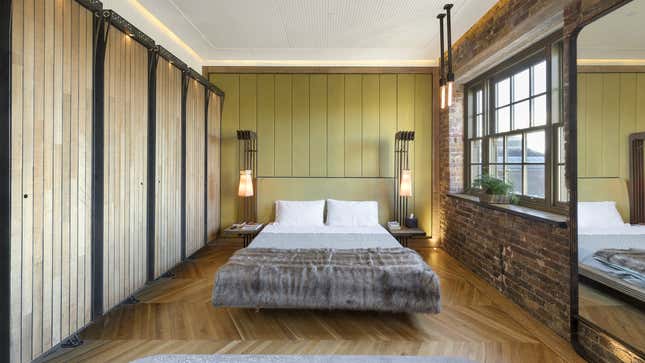 While the flats are brimming with modern luxury items, the grand entrances and decor are what truly bump up the prices. There are bespoke steel entrance gates, designed in the style of piano keys and strings. There is also a steel cantilevered staircase that has been crafted from over 3,000 unique pieces, which took five months to make—along with a lift which holds 14 people.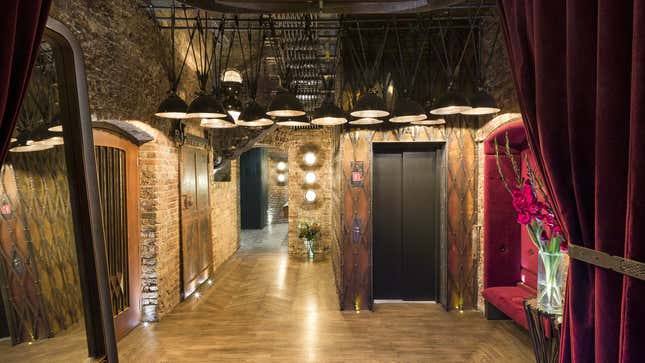 While the apartments look incredibly extravagant and come at a hefty price, the penthouse was already sold prior to the launch.