As a child, I knew what the future would look like—I, like many '90s kids, spent Saturday mornings watching the animated sitcom, The Jetsons, after all. I couldn't wait for the flying cars. Little did I know that the cartoon show about a Space Age family that lived above the clouds and had a robot maid was actually created in the 1960s. Now that I'm an adult, the future of the Jetsons family looks more and more like a dystopia: Why do they live above the clouds and what happened to planet Earth? Why do they eat food pills instead of fresh produce? And why is everyone white?
As we enter 2018, it seems as if my suspicions have been confirmed. My favorite cartoon sitcom family with a laugh track was living in a post-apocalypse. In a new comic released by DC Comics in November 2017, the future of the Jetsons was explained: after the planet was completely submerged by environmental disaster, killing off almost all life as we know it, a few select humans—100% the wealthiest and most connected—escaped to space stations in orbit until they could build homes up in the clouds. That sounds a lot like Silicon Valley billionaires' doomsday bunkers and Elon Musks's SpaceX to me.
Turns out, even without the hovercrafts, we're living in a retro version of the future—styled (and predicted) by the Jetsons. Here's how:
The 1% is preparing for apocalypse by deserting the rest of us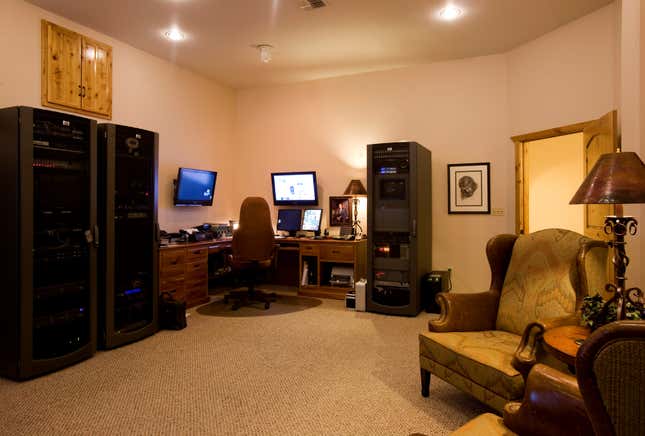 Apocalypse prep is much more than cans of beans. The ancestors of the Jetsons fled to space stations, but folks today are preparing to burrow deep into the ground. The richest walking among us, from New York to Silicon Valley, are preparing for the end of days by buying real estate—luxury doomsday bunkers that can withstand nuclear attacks and raise tilapia in fish tanks. Steve Huffman, the co-founder and CEO of Reddit, and Yishan Wong, the former CEO, got eye surgery so that they don't have to depend on contacts or glasses for survival, should eye doctors no longer exist. Not everyone is supportive of this mindset, though: "It's one of the few things about Silicon Valley that I actively dislike—the sense that we are superior giants who move the needle and, even if it's our own failure, must be spared," Max Levchin, a founder of Paypal, told the New Yorker.
Elon Musk wants to take us—well, some of us—into space before extinction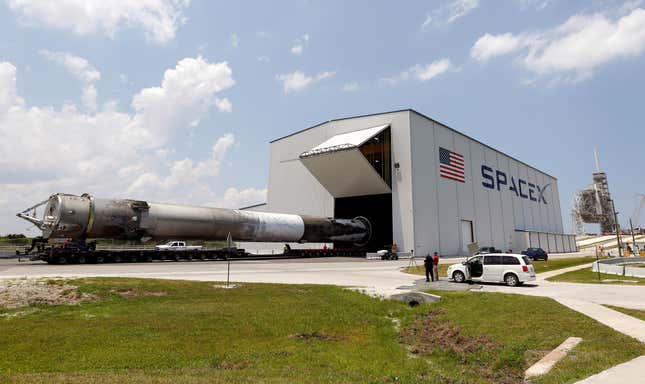 "Now is the first time in the history of Earth that the window is open, where it's possible for us to extend life to another planet," he told the American Geophysical Union in December 2015. "That window may be open for a long time—and hopefully it is—but it also may be open for a short time." He founded SpaceX in 2002 in order to prevent human extinction by making us a multi-planetary species. He did not specify who gets left behind on Earth. The Jetsons were one of the few individuals chosen to flee Earth before it was destroyed. Not surprisingly, all their neighbors were white.
We can consume food-like products that fulfill our nutritional needs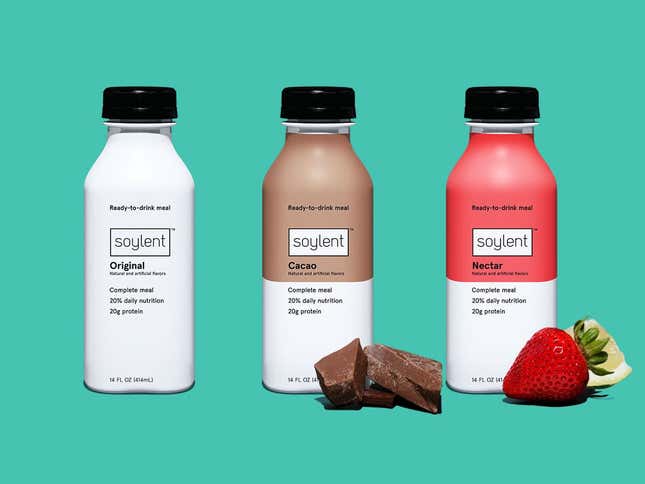 The Jetsons had the option of eating food pills, little capsules that somehow satisfied all their nutritional needs and cravings. We don't have that yet, but we're close. After I broke my foot recently, I ordered two cases of Soylent, the Silicon Valley brogrammer-favorite shake that more or less fulfills our basic nutritional needs. Cooking (and cleaning up afterwards) was too difficult, but I didn't want to order unhealthy delivery for every meal, either. As examined by the Atlantic, Soylent is, in fact, nutritionally sound, especially for those of us who don't eat our five-a-day. My colleague Mike Murphy once noted that there almost as many ingredients in Soylent as there are characters in Game of Thrones. Instagrammable "clean eating," this is not. But it is efficient and filling and more nutritious than toast with butter.
Rubbery neoprene clothes are in every fashion-forward person's closet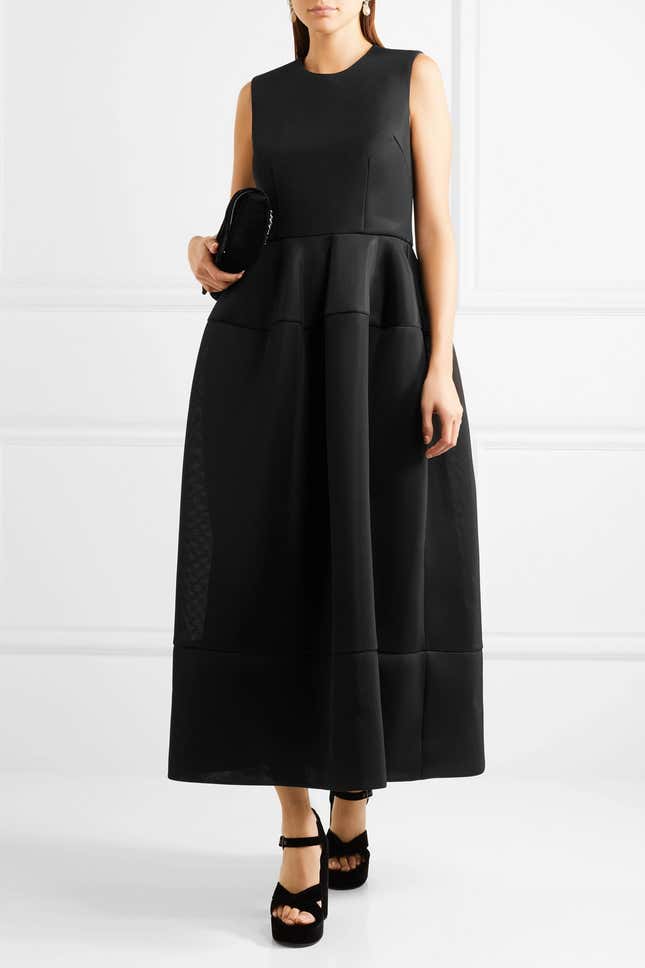 I can't afford to go to space on Musk's spaceship, but I can wear a space suit. In 2017, fashion brands capitalized on nostalgic fabrics like neoprene, the synthetic material traditionally used for wetsuits and popular with brands like Nike and Adidas, who pioneered the '90s streetwear look. Tory Burch came out with neoprene sneakers, La Perla offers a sexy neoprene robe, and The Row, Mary-Kate and Ashley Olsen's luxury line, came out with neoprene-blend pants. Growing up, I loved teenage daughter Judy Jetson's outfit: a cropped pink top with a stiff collar and a pleated mini skirt that flared out dramatically. It reminds me a lot of this J.O.A pleated neoprene skirt, which doesn't lose its voluminous shape. I think I have something similar in my closet.
Our cars are robots—or, well, we want them to be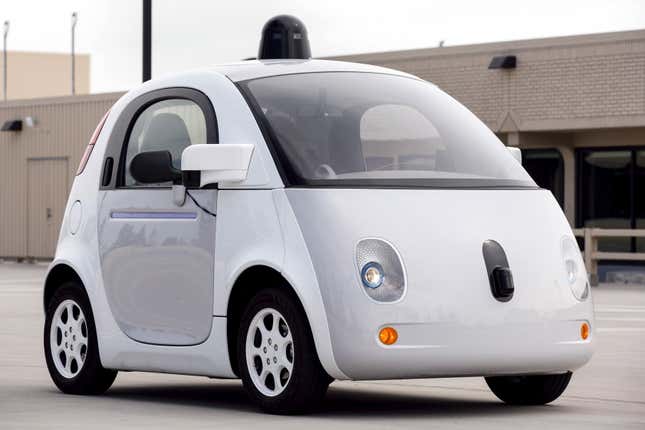 What I actually dreamed of were flying cars like the family-friendly hovercraft that the Jetsons drove, but entrepreneurs and engineers are staying on the ground, for now. In 1964, science fiction author Isaac Asimov made a series of 50 predictions about 2014. Some came true—others didn't. And some have just been delayed a few years. One prediction was: "Much effort will be put into the designing of vehicles with 'robot-brains." With Didi, Google, Apple, and Tesla taking on self-driving cars, we may be sitting in "robot-brain" vehicles soon. If all else fails, the prediction is still true: there was much effort, indeed.
Robots are cleaning your home
Before the iRobot Roomba existed, there was Rosie the Robot, the motherly sentient robotic maid who did everything for the ungrateful Jetsons family, including finishing the kids' homework. As a matter of the fact, Rosie inspired iRobot founder Colin Angle, who was fascinated by the cartoon as a kid. "If we want the future that Rosie promised us to be real," he said, "we need to stay at the challenge of not just making vacuuming robots or not just making a demonstration of a robot with an arm." Your dog is probably not happy about that.
You're making calls on your smartwatch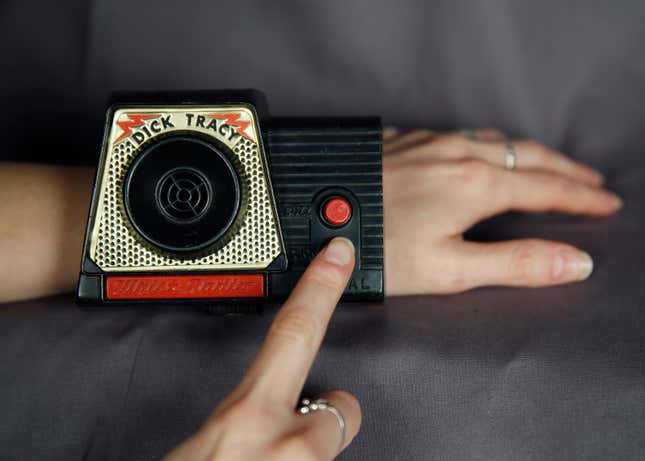 George Jetson, the patriarch of the family, could never escape his boss, Cosmo Spacely, who would regularly threaten to fire him through a video chat in Jetson's watch. Fewer people are talking on the phone these days, preferring texting and Snapchatting to old-fashioned conversation. But there is one device in which making a voice call is still kind of exciting and enticing—the smartwatch. The Apple Watch, for example, allows you to receive and make calls even if you're miles away from your iPhone. (Good news for fast runners.)