In an industry teeming with brands run by men that make their profits off women, the fashion label Céline has stood apart.
Under the leadership of designer Phoebe Philo, it cultivated an aesthetic that never conflated a woman's power with her youth and sexuality. Céline created clothes not for the club or the red carpet, but the c-suite—sumptuous coats and knits, gorgeous tailoring, and giddily offbeat footwear that a stylish, professional woman could actually spend a day doing things in. Equal parts practical and sophisticated, Philo's vision collected a following among women so devout it's got a name: Philophiles.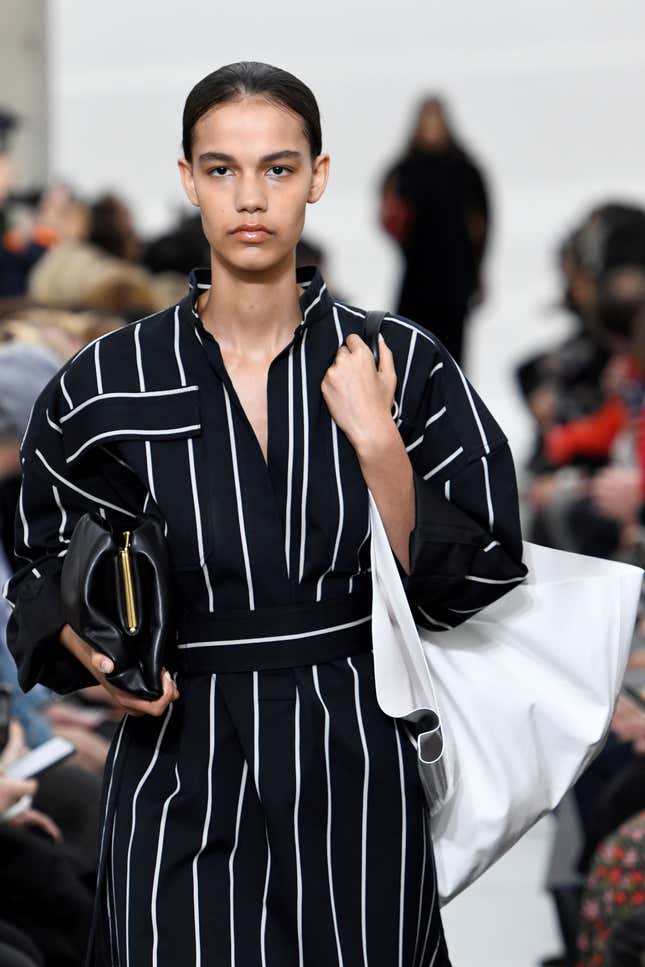 So it will certainly be interesting to see how Céline changes under its new designer, Hedi Slimane, who is known for shredded jeans, vintage-inspired baby doll dresses, and casting hollow-cheeked models who look like they stumbled out of a Los Angeles club at 5am. WWD has confirmed that on Feb. 1 Slimane will take the role Philo vacated when she recently stepped down from Céline. He will be the brand's artistic, creative, and image director, and will launch a men's line, fragrances, and couture.
Slimane's leadership seems practically guaranteed to shake up things at LVMH-owned Céline. In his role as Saint Laurent's creative director, a position he held from 2012 to 2016, he transformed the brand's image, realigning it with youth culture—and more than doubled its sales. Years prior, he was the one who turned Dior Homme into a powerhouse that helped to introduce the skinny silhouette to men across the world.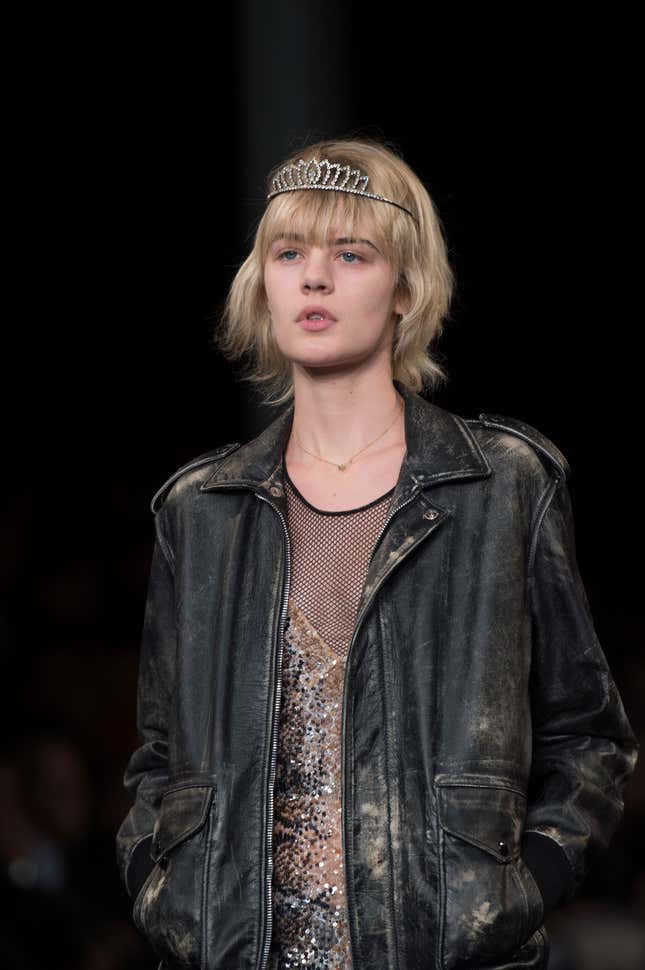 Céline was said to be commercially thriving already (LVMH doesn't report its sales separately), but many are still excited to see what Slimane will do with it, especially as he'll be introducing a men's line. Karl Lagerfeld told WWD he was "enchanted," calling Slimane a "great choice," and Daniella Vitale, CEO of Barneys New York, said it was a "genius move."
Not everyone was so upbeat. Céline was a leader among female-led brands, and some women are already feeling the loss. "I'm not sure we are paying enough attention to how important it was in our psychic landscape," writes Vanessa Friedman, the New York Times fashion critic, of Céline under Philo. She continues:
Ms. Philo was interested not in what would attract the male gaze, but the female gaze (I can't tell you how many shows I left with male colleagues who were shaking their heads and saying, "I just don't get it," while all the women in the audience were making fantasy shopping lists). And even more important: the grown-up female gaze.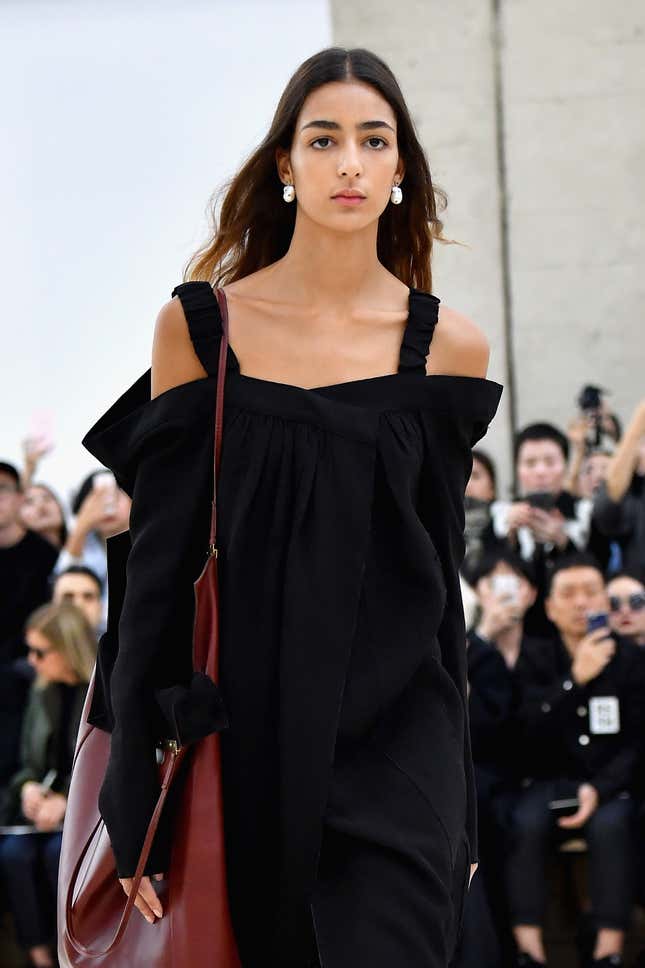 Indeed, men hold most of the top creative positions in fashion—even women's fashion. Beyond just that inequity, it also leaves an important point of view underrepresented in the clothing itself. "Maybe it's the experience of actually wearing the clothes—and indeed of living a life around them—but when women design clothes for women, the results tend to be different from when men do the job," wrote fashion critic Alexander Fury in a 2015 story about Paris's top female designers.
In Philo's place will be a designer who critics have often explicitly contrasted with her. Slimane's "trashy dresses" stood opposite Céline's woman-friendly "go-anywhere dresses." Céline showed real women on the runway, while Slimane showed "girls" (paywall).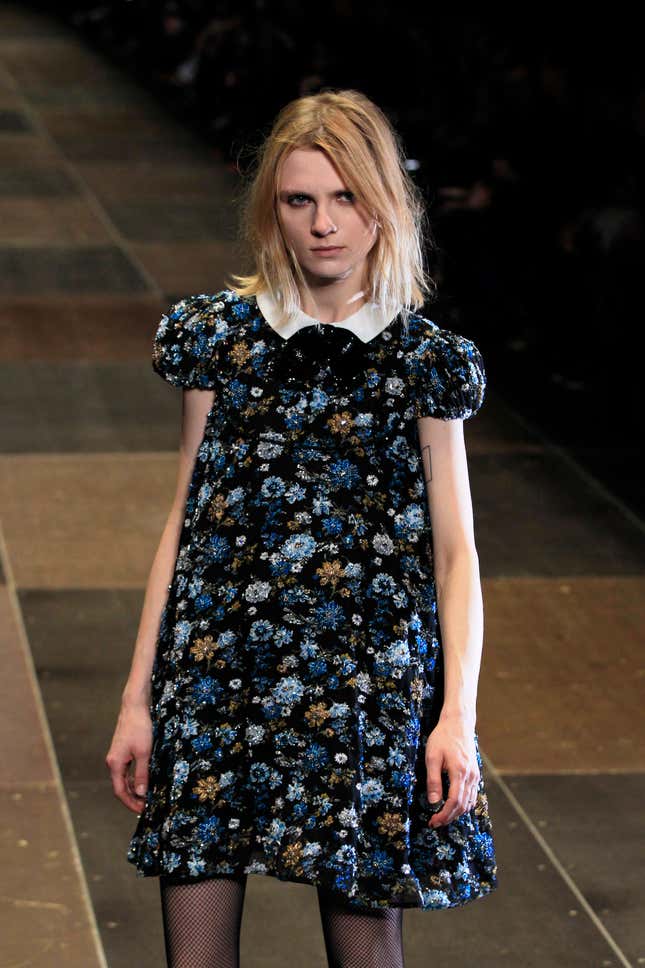 It is possible, of course, that Slimane will try to design within the house codes already established at Céline, and look beyond his ongoing obsession with LA and club culture. At least that's what many women are undoubtedly hoping.