I will let you in on a dirty beauty industry secret: sheet masks—which are fiber sheets with holes for your face soaked in skin serum—are overpriced and contain way more product than you need in one sitting. You could just buy a bottle of skin serum and pat it gently on your face, but where's the fun (and Instagram selfie potential) in that?
Last year, while browsing the Japanese dollar store chain, Daiso, I found a $2 packet of "compression masks"— little pellets that expand into sheet masks when they get wet. They're cheaper than individually packaged sheet masks, allows for customization with your favorite serum, and look like little candies that you can stuff into your bag for travel.
You can buy sheet masks for a variety of purposes: anti-aging, hydration, anti-oxidation, complexion clearing, oil control, etc. That's because they're soaked with a serum-like product formulated especially for various skin concerns. But, to be fair, it's more economical to spend money on a serum that addresses your individual skin needs because you can use it both as a conventional serum and as the base to DIY your sheet mask.
Let me show you how to make your own sheet mask, which originated in Asia and can now be found in your local drugstore. You'll save money. You can host a sheet masking party and ask everyone to bring their favorite serums (which is fun)! You can hoard them all to yourself, too.
Step 1: Choose your liquid base.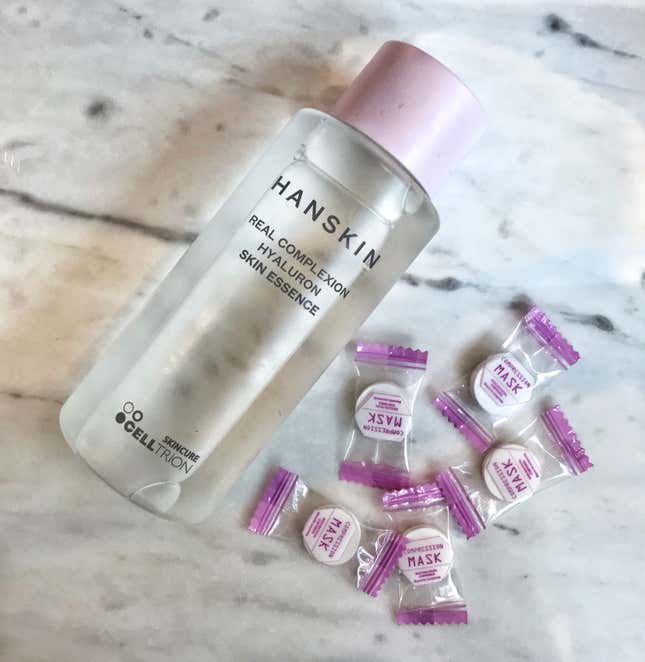 I am currently using Hanskin Hyaluron Skin Essence Real Complexion ($46), which looks and feels like water but contains hyaluronic acid to promote hydration. Not interested in products with ingredients you can't pronounce? You can use simple rosewater, instead, for a toning, calming—and floral-scented— sheet mask.
Step 2: Pour the liquid skin product all over the mask pellet.
Be generous—you want to soak the mask so that it sticks to your face.
Step 3: Wait for the mask pellet to puff up.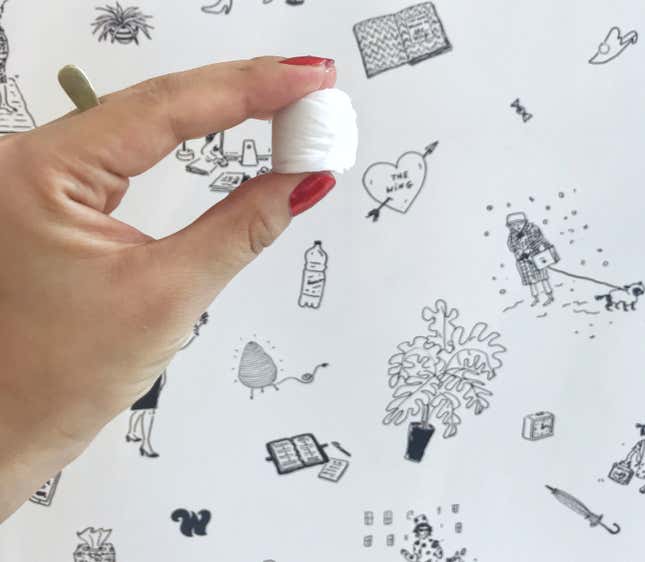 It's like magic! A sea monkey kit for adults.
Step 4: Unfurl into a sheet mask.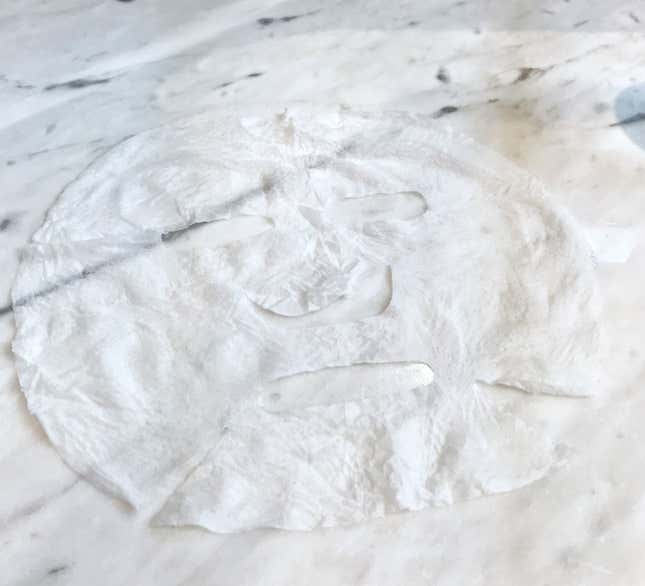 Hello, you have created a face.
Step 5: Leave on your face for about 20 minutes.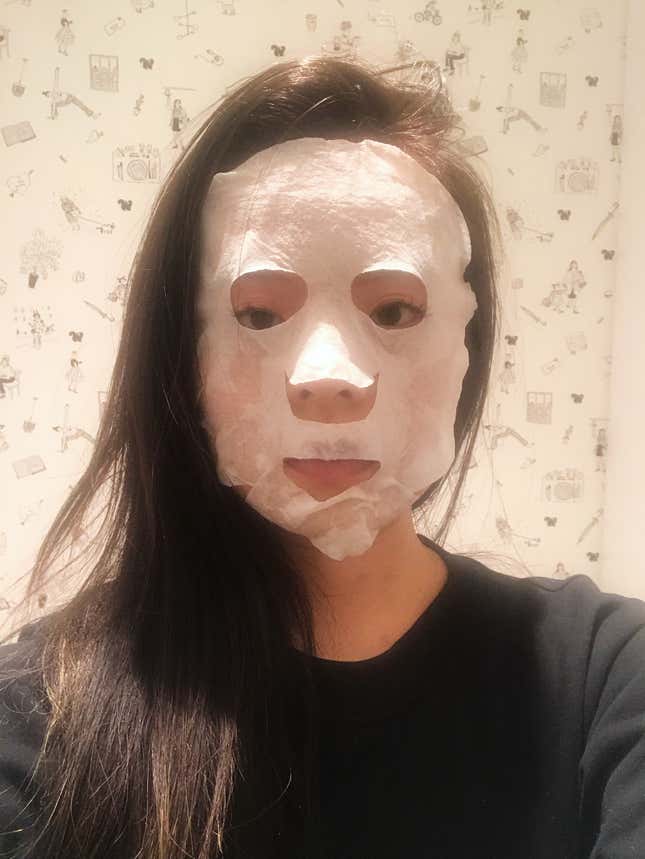 Or, like me, just fall asleep looking like Hannibal Lecter in Silence of the Lambs—wake up glowing like a Brazilian swimsuit model.