If you've dreamt of living at The Ritz Paris, here's your chance to recreate that fantasy at home. The legendary 120-year-old luxury hotel frequented by the likes of Ernest Hemingway, Coco Chanel, Audrey Hepburn, and Marcel Proust has announced the sale of 10,000 objects organized in 3,500 lots via a five-day auction in April. These furnishings were cleared out of the Ritz during its recent $450-million refresh, completed in 2016.
Opened in 1898, Swiss hotelier César Ritz envisioned a grand Parisian pied-à-terre that offered "all the refinements that a prince could wish in his own house." Working with the architect and interior designer Charles-Frédéric Mewès, Ritz embraced an eclectic decorating style that made it seem like the furnishings had been accumulated over time.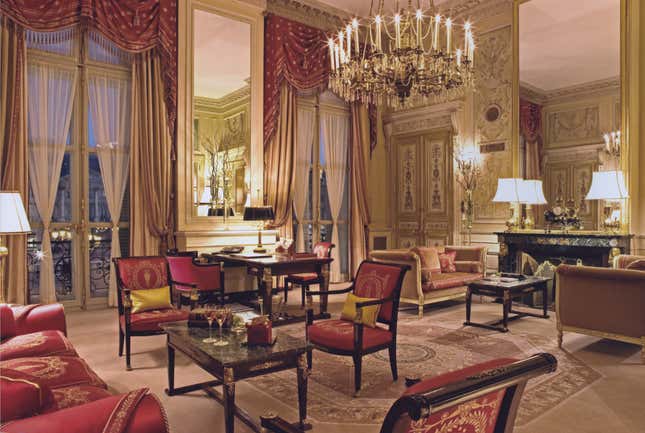 The auction's lavishly illustrated 320-page catalogue (pdf) is a veritable encyclopedia of the hotel's anatomical parts. There are sofas, bed frames, paintings, sculptures, tableware, street lamps, iron gates, velvet security cordons, candelabras, call buttons, linens, barber's chairs and an eternity of the tassels and taffeta that Marie-Louie Ritz preferred.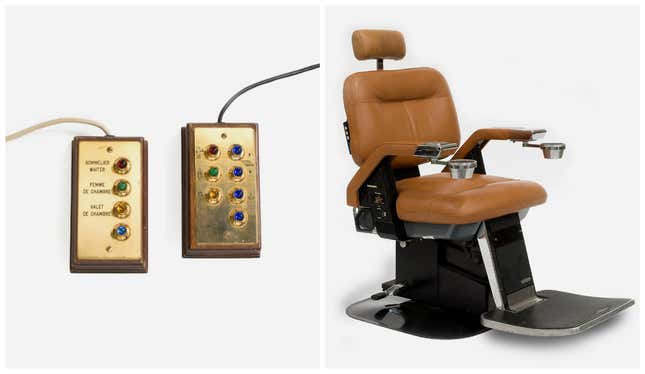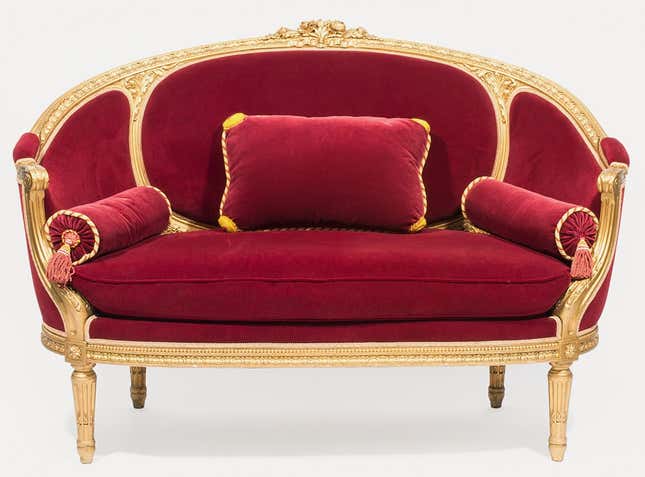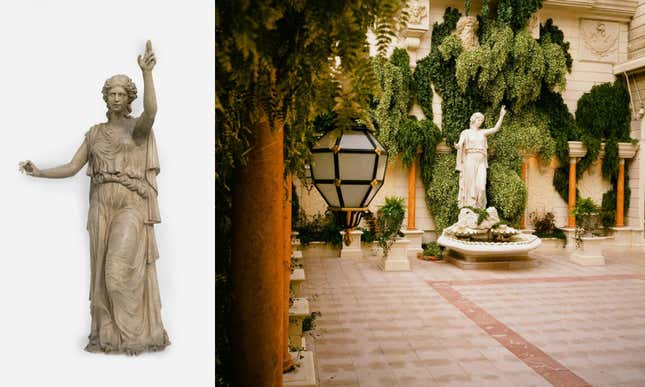 In advance of the liquidation sale, the auction house Artcurial has tasked the French decorator Vincent Darré with going through the "gigantic labyrinth of furniture," as he describes it, and recreating rooms from the Ritz's storied history. Bidders can inspect the furniture in situ at the Hôtel Marcel Dassault, where Darré is creating 19 vignettes, including the Ritz's grand salon; the health club; the hall of mirrors; and even the 2,000 sq. ft. suite Coco Chanel lived in for 30 years. (The Ritz rents out the actual Suite Coco Chanel for $22,200 a night.)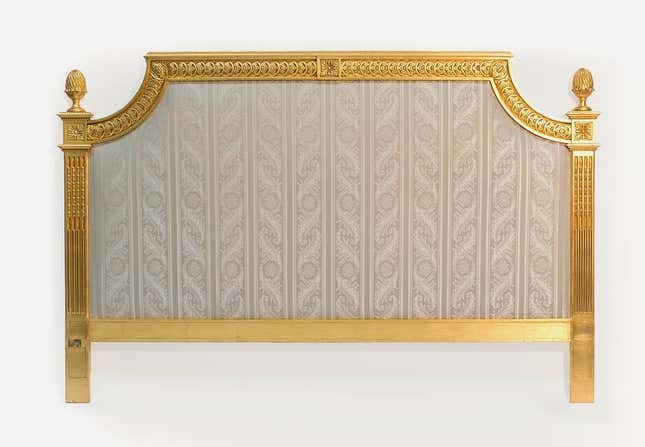 In diving through the vast inventory, Darré handpicked some gems: a regency style chandelier, a unique four-seater leather sofa, sumptuous taffeta drapery, and charming hotel signage. But his favorite item is designed for the Ritz Paris's noble four-legged guests: "If I were to bid in the April auction, I would hope to bring home with me the Louis XVI style dog bed, which seems to have belonged to the Windsors," Darré says. The upholstered perch is expected to sell for €600 to €800 ($740 to $980).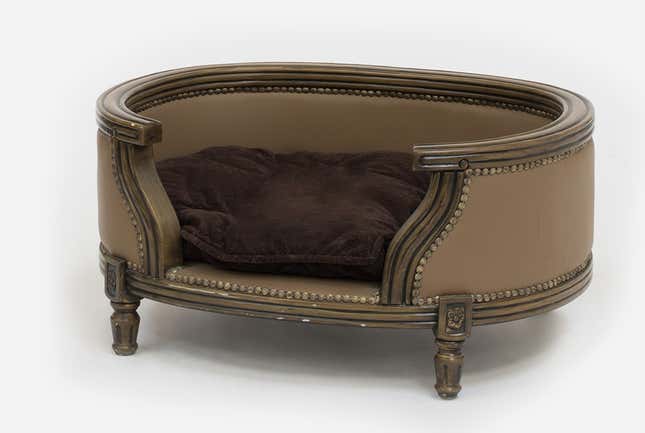 You can challenge Darré's bid for the royal dog bed and other ritzy salvaged treasures in person at the Artcurial headquarters on April 17-21. Bidders who can't make it to Paris can also participate by phone or through the live bidding section of the auction house's website.