In solidarity with "March for Our Lives" protesters who took over major US cities to call for more action against gun violence yesterday, popular file-sharing site WeTransfer has transformed its entire platform into an anti-gun online zine.
Instead of seeing paid advertising, anyone who uses the free service this weekend can browse through posters, photo essays, testimony and a series of PSAs featuring military veterans appealing for gun reform. Founded by Dutch design entrepreneurs nine years ago, WeTransfer's anti-gun initiative is a statement about the power of creativity to propel change.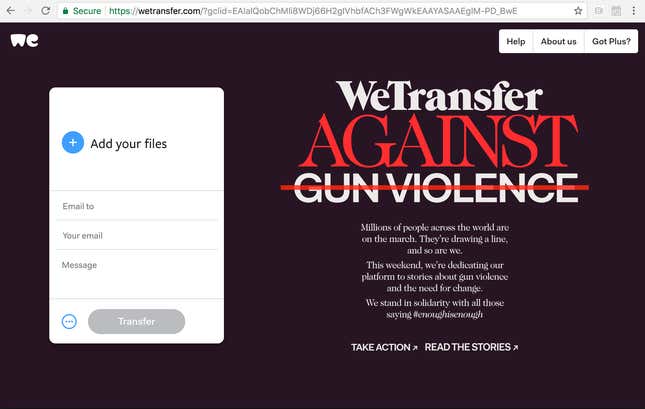 Following its founding principle of giving free exposure to little-known artists, WeTransfer says it wants to help amplify projects campaigning to end gun violence. WeTransfer estimates that the anti-gun violence projects will be seen seven million times over the weekend.
Among the most notable projects on the site is a series of free-to-use desktop wallpapers and posters bearing the rally's slogan "Enough is Enough." They were created by a coterie of sought-after graphic designers and illustrators including Cuban-American artist Edel Rodriguez. best known today for his magazine covers skewering Donald Trump.
Commissioned for yesterday's march, the illustrations also serve as potent (and portable) graphic reminders to keep the fervor alive after this weekend's gatherings.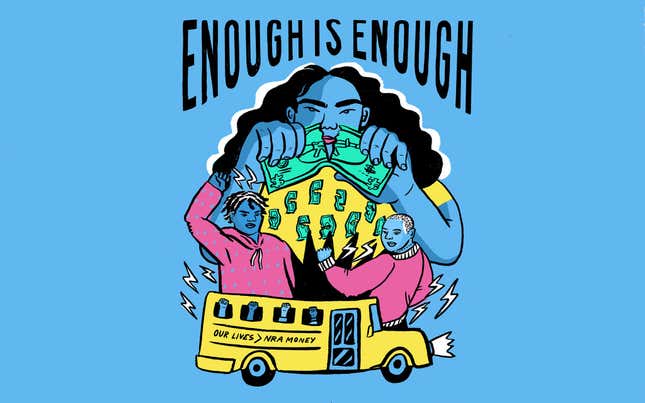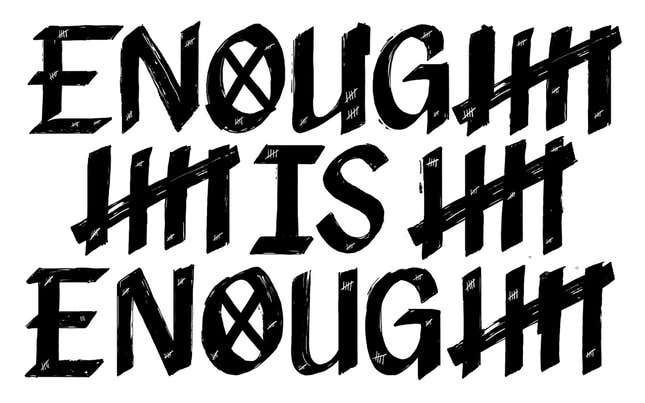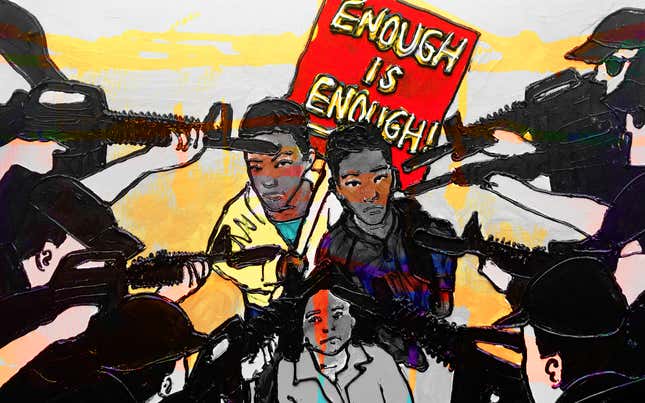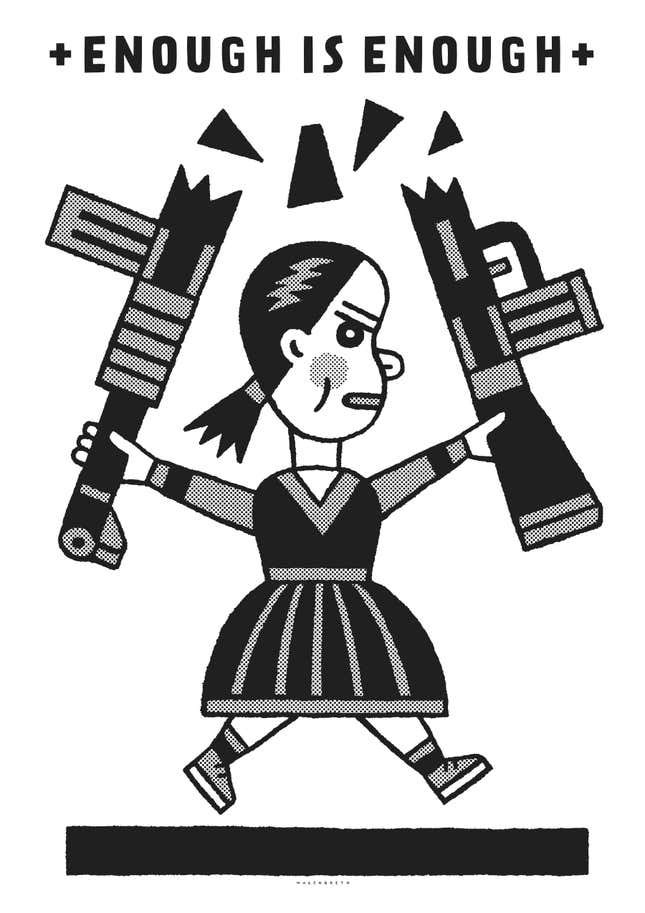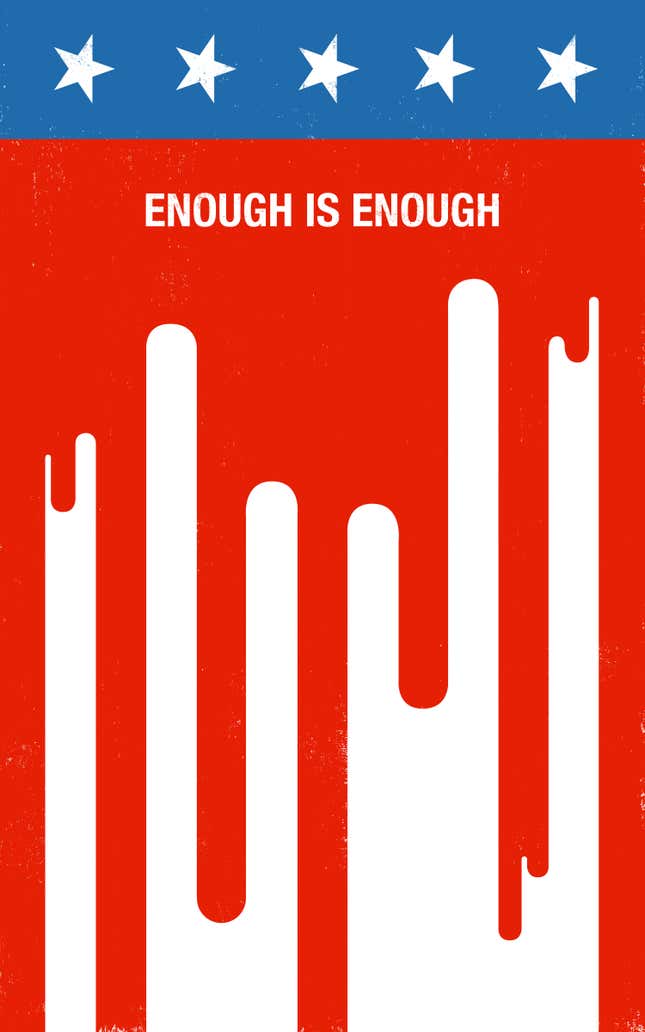 About 40 active million users send over a billion files every month through WeTransfer today. Its simple interface and colorful gallery of quirky wallpaper graphics are especially beloved by designers, musicians and artists who tend to send large files over the internet.