Swiss fashion house Akris has a treat for fans of mid-century modern design. Alexander Girard, the design polymath best known for his vibrant textiles, is the muse for Akris' current ready-to-wear collection.
On display at Vitra's showroom in New York City, are dresses emblazoned with Girard's famous wooden dolls, covetable purses inspired by his 1970's heart patterns, and trinkets adapted from toys he carved to decorate his house in New Mexico. They're a small sample of Akris's exuberant 2018 spring/summer collection which includes colorful heels, crepe dresses, coats and gowns featuring Girard's distinctive aesthetic.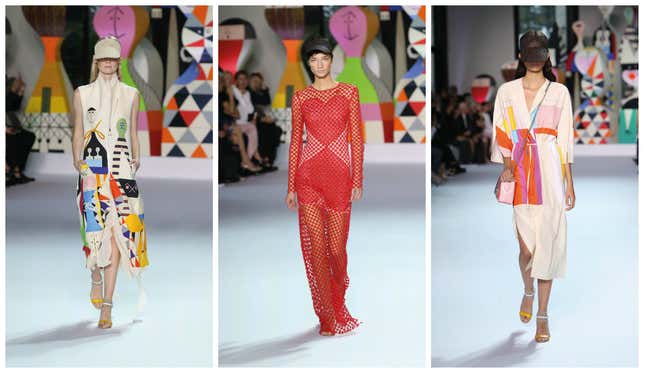 The collection sprung from an expansive retrospective on Girard's oeuvre in 2016 at the Vitra Design Museum in Basel. Akris's creative director Albert Kriemler—who often looks to contemporary art and design for inspiration—was so taken by the show that he forged a collaboration with Girard's estate.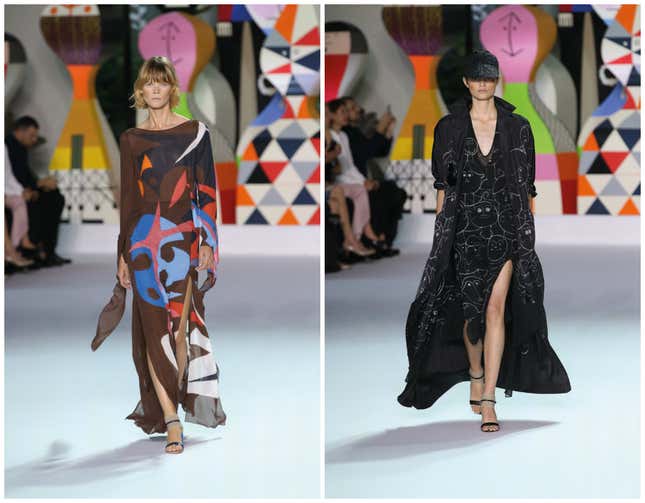 "I visited the Girard exhibition in the Vitra Design Museum three times, because I was so excited about his creative genius," gushed Kriemler. "He saw things differently. He had a way of changing our view of the world."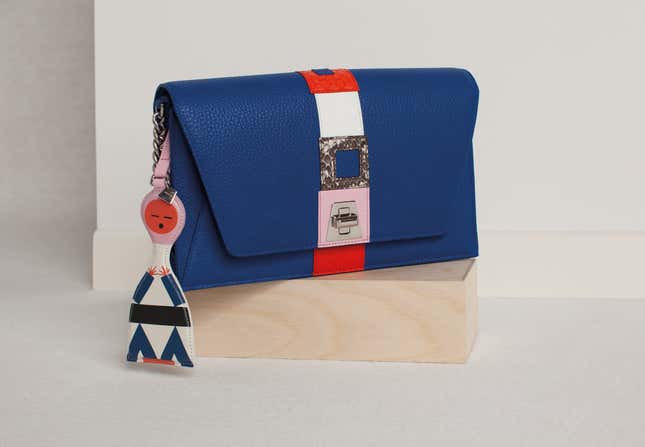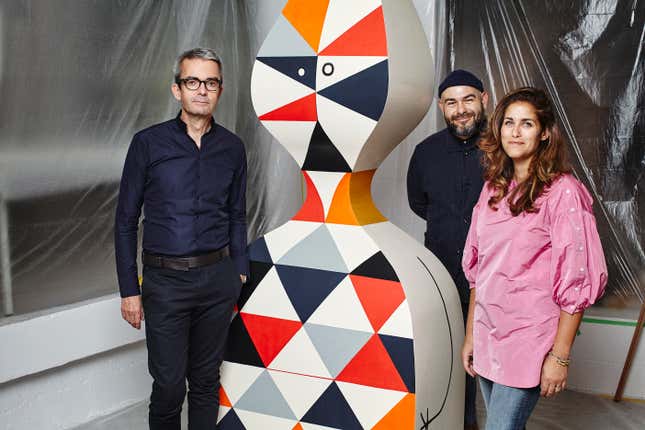 Indeed, Girard, who once led the textile department for design legends Charles and Ray Eames, offered a beguiling sartorial alternative for those weary of modernism's traditional starkness and severity. "With masterly ease he combined seemingly contradictory phenomena such as craftsmanship and industry, pop and high culture, playful decor and a skillful reduction to essentials," writes Jochen Eisenbrand, curator of the Girard retrospective. His interiors, furniture, wallpaper and fabric brought delight to modern spaces—including the iconic conversation pit at the Miller House in Columbus, Indiana.
"Alexander Girard. A Designer's Universe," the exhibition that inspired the Akris line, will be on view at the Berkeley Art Museum in California next month.