Do perfume and politics mix?
7 Virtues Peace Perfume, a fragrance line introduced on Sephora's website last week, aspires to help end global wars by using raw ingredients from conflict zones. Canadian entrepreneur Barb Stegemann started the organic perfume line in 2010 after her best friend Canadian Forces captain Trevor Greene suffered a near-fatal axe attack in Afghanistan while on a mission to bring water to a remote village. Grief-stricken, she says she became determined to help a seemingly helpless cause. "I promised him I would take on his mission of peace. I decided to do that in an unexpected way," she says.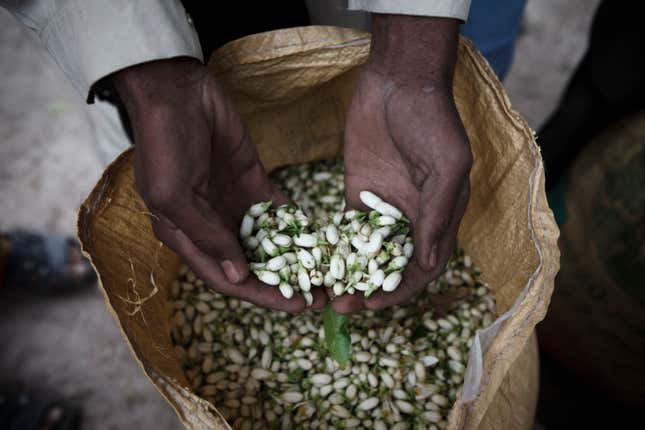 Stegemann forged a deal with farmers in Afghanistan to pay above market prices for orange blossom and rose essential oils. Overpaying for materials dissuades farmers from having to grow illegal poppies, the ingredient behind the country's opium trade which the Taliban controls, she explains.
Trained in journalism, Stegemann confesses she didn't know the first thing about making perfumes when she began. She now works with a London-based perfumer to formulate her scents, while also remaining firmly focused on the sourcing behind her supply chain. Bolstered by a winning turn at the Canadian reality TV show Dragons' Den (whose premise is akin to Shark Tank) and a coveted Sephora Accelerate Cohort fellowship, Stegemann also now also works with farms to source natural essential oils in Haiti, India, Iran, Israel, Madagascar, and Rwanda.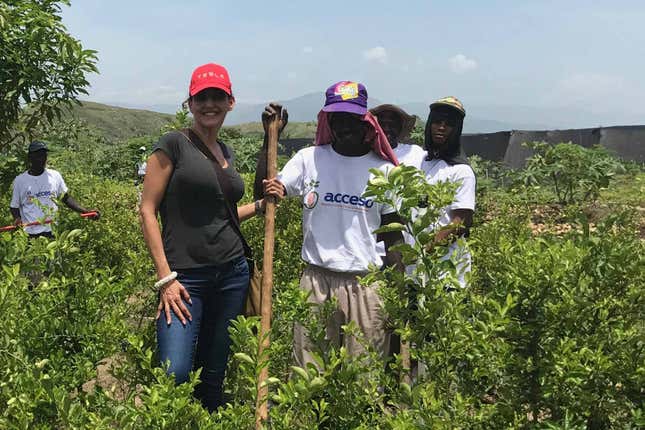 On a recent trip to New York City, Stegemann—whose Sephora fellowship led to a coveted spot on the retailer's shelves—tells Quartz she spent four hours waiting in line hoping to audition for Shark Tank. Though already renowned in Canada with a bestselling book and documentary film, Stegemann is focused on getting 7 Virtues's message out to bigger audience—even tweaking its packaging to be more globally appealing and find the tasteful balance between its marketing message and political message. She says she's determined to keep going, even after Greene's miraculous recovery. "We have to make this work," she says. "The farmers are counting on it."