Subscribe to the Quartzy newsletter to receive this in your inbox each Friday.
I've always been a bit suspicious of "summer reading." Maybe it's the hottest months' unwarranted monopoly on seasonal reading; I advocate for spring reading, after all. Maybe it's an aversion to the marketing cliché of the beach read, or because I prefer the crushing weight of winter reading's crises of faith. Sometimes you just want to suffer a bit.
Of course, I can't deny the pleasure of opening a paperback and finding some loose sand in it, or realizing a novel still makes sense through the haze of a day's drink.
I say, claim the summer reading that's yours. You could resist the lightness of the typical summer book like I do, and go for ferocity. High temperatures pair well with desperation, brutal feverishness, frenetic rage.
To that end, this year you could try books that gnash like teeth or get under your skin: Elena Ferrante's Neapolitan novels, Colson Whitehead's The Underground Railroad, Jesmyn Ward's Sing, Unburied, Sing, Hunter S. Thompson's Fear and Loathing in Las Vegas, Zora Neale Hurston's Barracoon, Curzio Malaparte's The Skin, or Chinua Achebe's Things Fall Apart.
Seasonal reading, after all, is ultimately just a way of thinking: A framework you can use to whittle down the long list of books you've yet to read.
Rules rule
Or, forget organizing your reading list by feelings. If you're overwhelmed by the sheer number of Books that Sound Great or Books You Should Have Read Already, try an Arbitrary Constraints Book Club.
For the last few years, I've inadvertently been in one: Each summer, for no particular reason, my sister and I choose one short book from anywhere in Latin America to read concurrently.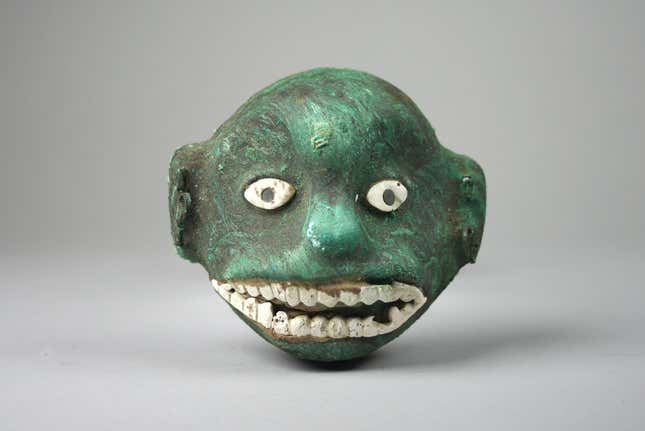 Yours can be a club of one, too. Recently I've been playing an association game with myself: I recently finished White Tears; then I started White Teeth; and now I'm reading The Story of my Teeth. Maybe next I'll read Hunter of Stories, by Eduardo Galeano. For a year, a friend aimed to read 20 books over 20 Wednesdays. The books were chosen by other people: One friend recommended a book and another recommender, then that person would suggest a book and another person, and so on.
Another kind of pride
For many Americans, it has been a shameful and harrowing few weeks. Last week, reports circulated about the US government separating thousands of migrant children from their parents. This week, the Supreme Court upheld the president's travel ban restricting entry to the US for citizens of seven countries, five of which are predominantly Muslim.
In a time when national pride is a deeply fraught concept in the US, it may be immigrants who are in the best position to shed light on it.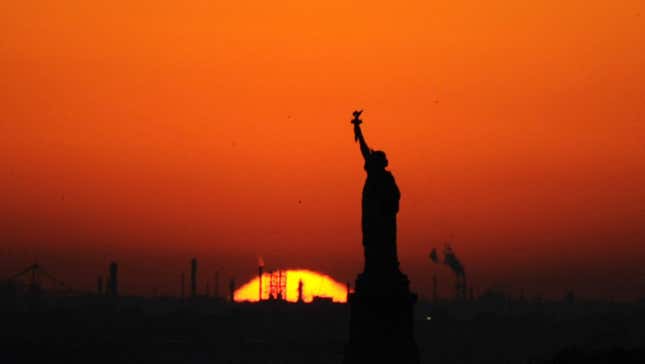 As people get ready to patriotically grill meat and crane their necks at fireworks for Independence Day on July 4, some recommended reads on a complicated America: Chimamanda Ngozi Adichie's Americanah, Viet Thanh Nguyen's The Refugees, and Gary Shteyngart's Super Sad True Love Story.
If you're feeling lost and looking for productive examination, read James Baldwin. If you're feeling lost and want to wallow in the dazed confusion, read Joan Didion.
Think before you format
In a few of the books above, you'll find a surprisingly controversial piece of formatting: italics. For the last decade, US editors and publishers have reexamined the use of italics for non-English words, as I wrote earlier this week. It's a standard practice in style guides, but for some bilingual authors, it reinforces a monolingual culture. And worse, it doesn't mimic natural sounding speech.
Daniel José Older, a writer of fantasy and YA fiction, explained in a 2014 YouTube video: Midway through an English sentence he switches to Spanish and the video cuts to him in a Havana hat, bangles, and a shirt that shows his chest hair, to demonstrate the ridiculousness of italics. "That's not what we sound like," he says. "But when you put italics in a sentence, that's what it looks like. That's what it reads like."
This should prompt writers to consider their own use of italics for non-English words: Should I be using this word here? Am I exoticizing needlessly? Does the reader understand what I mean? Am I writing for white people?
Something to think about the next time you're reading or writing.
A summer ghost story
"But Thu, I don't care about your abstract book clubs or the redemption of America; I just want a great beach read."
OK OK!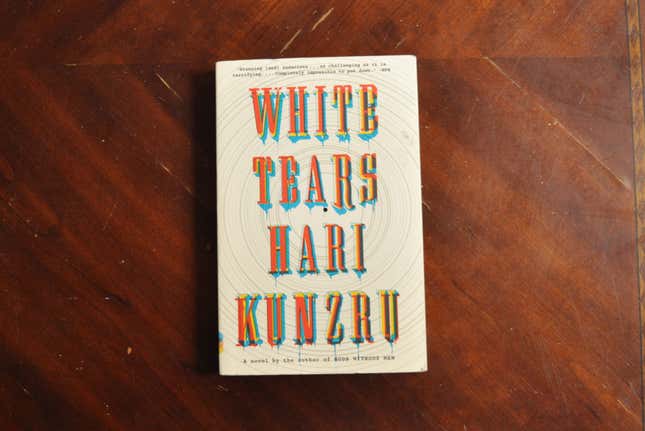 I recently finished Hari Kunzru's 2017 novel, White Tears. The writing is delicious. The fast-paced time-blending story unravels as its narrator gets closer and closer to the truth of the mysterious blues singer Charlie Shaw, who's a casualty of the music industry's long tradition of exploiting black Americans. Hot, dizzying, and addictive, the book has a final third that will keep you glued wherever you are–whether a beach mat, an airplane seat, or the couch near your AC. When you're done, give it to a friend so you have someone to discuss the ending with.
Happy reading, and have a great weekend.
PS. Queen of my heart (and liquor cabinet)