Japanophiles, here's a treat for you. Actually, a whole box of treats.
Bokksu, a subscription service for hard-to-find artisanal Japanese snacks, is now shipping its signature orange boxes from Tokyo worldwide.
Exotic Japanese Kit Kat flavors and avocado Cheetos have novelty value, but Bokksu aims to expand the world's knowledge of Japanese snacking, says founder Danny Taing. "We try really hard not to be a weird, wacky company. We don't want to exoticize Japan, we want to respect it," says Taing, who lived in Tokyo for four years while working for the e-commerce giant Rakuten. Taing is Chinese-American and developed a life-long passion for Japanese cuisine after a trip to Japan while he was a student at Stanford University. He's currently based in New York, where Bokksu's headquarters are located.
Since starting operations in Taing's apartment in 2015, Bokksu's team of 11 have now shipped over a million snack boxes to foodies in 75 countries. They've introduced customers to sweet and savory delicacies from all over Japan.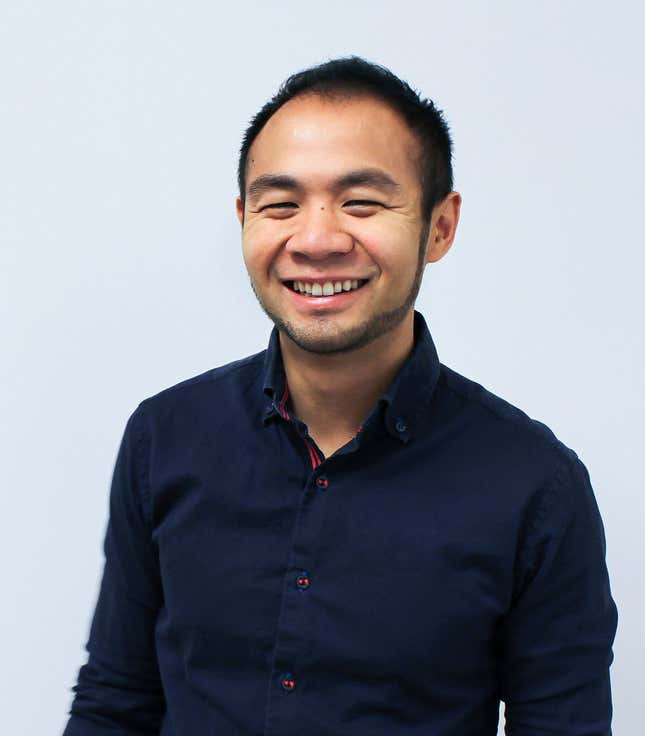 Among their biggest hits are variants of langue de chat, a French butter cookie that the Japanese are particularly enamored with. And last April, Bokksu wowed customers with a techy chocolate-infused strawberry. The Nagano-based chocolatier Qua invented a process that sucks all the water from organic strawberries and then re-hydrates them with white chocolate. "People would go crazy when they ate that snack," laughs Taing. Indeed, one online reviewer declared, "this is probably the best thing I've ever tasted."
Bokksu's global expansion was bolstered by streamlining its supply chain. Instead of importing snacks to New York to be boxed, the company is now fulfilling orders in Osaka and shipping directly to customers worldwide. "Our global customer base has skyrocketed," Taing tells Quartz. Bokksu's free shipping offer has significantly grown its international following, with 40% of orders coming from outside the US.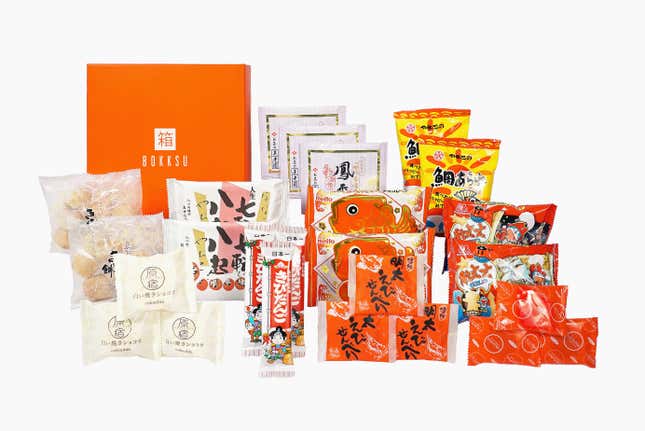 To distinguish it from other Japanese snack and candy subscription box services—there are several—Taing prides himself on offering "authentic" treats, often sourcing from snack makers who have never exported their wares outside the country. Taing believes that there's a big white space for a service like Bokksu. "Wacky snacks are easy to sell, because there's shock value…We're always trying to figure out innovative ways to get people hooked into our authentic stuff."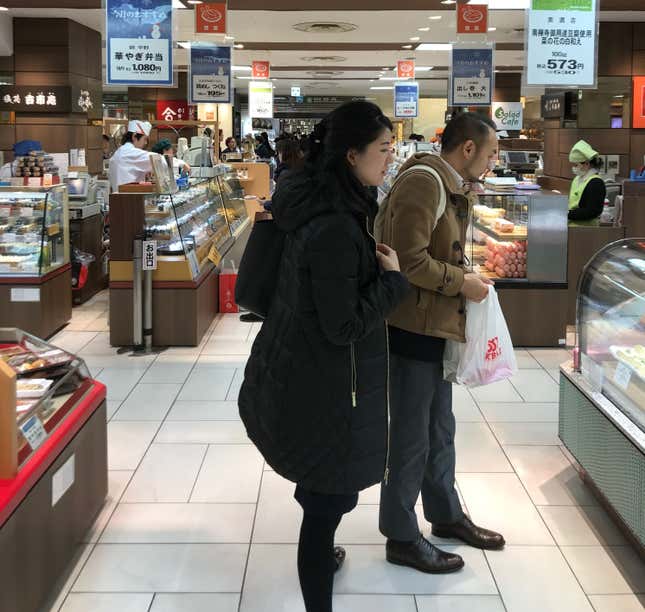 Taing and his curatorial team operate like the hero of the Netflix serial Kantaro: The Sweet Tooth Salaryman, scouring the country's off-the-beaten-path food markets, blogs, even airport duty free shops to find the best snacks.
The northernmost island of Hokkaido in particular, is an epicenter for artisanal delicacies, Taing says. Last September, Bokksu collected the region's greatest hits in a "Memories of Hokkaido" themed box co-curated by the Michelin-starred chef Chikara Sono, who was born in the region's capital city, Sapporo.
Taing recognizes that there's a limit to how far people will go beyond their usual palate. "In the very beginning, I was going too hardcore authentic," he says. One of Bokksu's early shipments included yōkan, a centuries-old red bean paste dessert meant to be sliced thinly and taken with green tea. Ignoring directions, many customers bit into the dense, intensely flavored block like a Snickers bar. Since then Bokksu shipments have minimized the pure red bean variants, or at least annotated them.
Each Bokksu shipment comes with an unboxing video and a "tasting guide" brochure which notes special ingredients, allergens, and the maker of each product. It also includes cautionary text to prepare customers for unfamiliar flavors, and instructions on how to eat an unusual delicacy.
Taing describes meeting Japan's traditional snack makers as "life-changing," and says he hopes to eventually publish a magazine about Japan's snack culture. Bokksu's grand aspiration is to teach its foodie customers about the country's lesser-known culinary geniuses, Taing says, as well as "bridging [the] gap between the rest of the world and traditional Japan." That's why he tries avoid Japanese stereotypes and clichés: The bold orange packaging, for example, is a deliberate departure from the deep red that many Japan-centric businesses use in their branding.
Many of the snacks in a Bokksu box are acquired tastes, to be sure—but that's part of the joy, teaching customers how to embrace unfamiliar tastes. Artisan snack makers have sometimes asked Taing how they should tweak their recipes to please foreigners. "What I told them is that you don't have to change anything," he says. "People's tastes around the world are opening up. I don't think they have to change to accommodate a Western palate. It's really good to see that validated, time and time again."