Shuri, the fan-favorite tech-whiz sister of Black Panther's T'Challa, will get her own comic book series this October. Science fiction and fantasy author Nnedi Okorafor will write it, with illustrations by the comic book artist Leonardo Romero.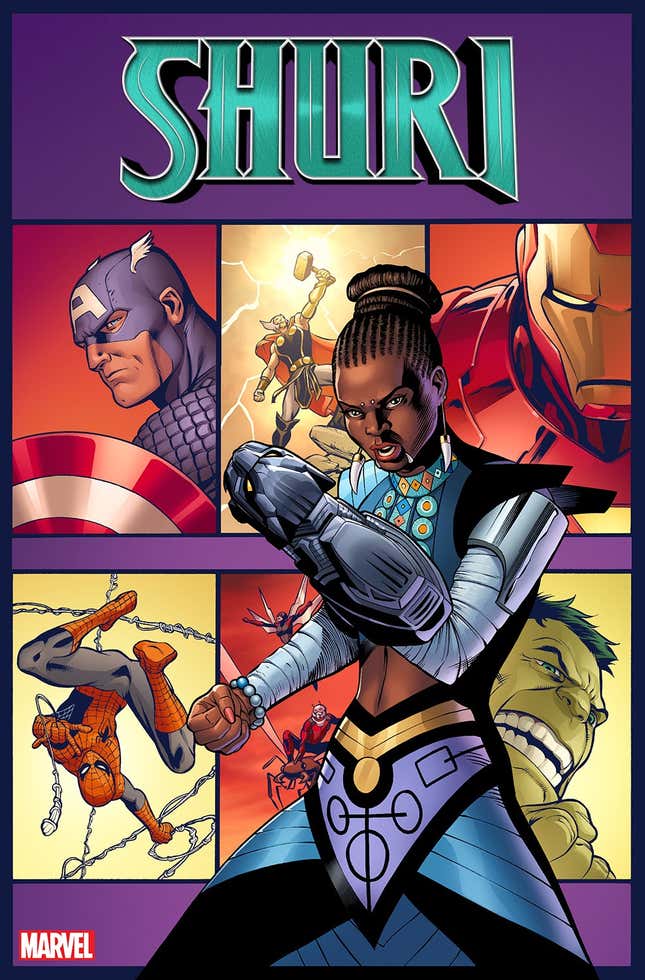 Romero shared a sketch on Instagram:
Okorafor, who was a 2016 Quartz Africa Innovator, is the Hugo- and Nebula-award-winning author of the Binti and Akata series. The Afrofuturist is also the author of the novel Who Fears Death, which is being adapted for HBO and co-executive produced by Game of Thrones creator George R.R. Martin.
The Nigerian-American author has written for Marvel before, including a recently released Spiderman cross-over series about the Wakandan all-female bodyguards, and a comic in the Venomverse anthology, set in Lagos. But Shuri, the genius young sister of Black Panther, who was played by Letitia Wright in the recent film, is a far more high-profile commission.
"The Ancestors call her Ancient Future," Okorafor told Bustle. "And she's super ambitious. What do I love about her? Alllll that and more."
This marks a continuation of Marvel's tapping of buzzed-about literary talent to expand the Wakanda portion of its universe. Marvel commissioned the acclaimed and bestselling writers Ta-Nehisi Coates, Roxane Gay, and Yona Harvey to write Black Panther spin-offs. The strategy has gotten plenty of attention in literary circles and the media. It's not clear, though, that it's commercially prudent: Coates's Black Panther & The Crew and Gay and Harvey's World of Wakanda were both canceled after six issues, due to poor sales.