It's easy to forget that autumn was once by far the most important time for television. That distinction is now up for debate: From a quality standpoint, it's hard to argue that spring isn't a more vital season for TV as networks show off many of their most distinguished series right before the Emmys qualification deadline. And the advent of streaming TV has thrown the entire notion of traditional TV "seasons" in flux, since streaming services—not beholden to linear TV advertising like most networks are—release shows whenever and however they want.
But in terms of sheer tonnage, the fall is still the biggest season for TV. And now that streamers are saving some of their best stuff for the fall so that they're not drowned out by the wave of publicity surrounding new network shows, the effect is a strangely paradoxical situation: "The fall TV season" lacks the luster it once had, but this autumn there may be more promising new series to watch than ever before.
We're here to help you figure out which ones are really worth checking out. Below are the nine most intriguing new TV series to put on your radar over the next three months, in order of premiere date. And below those is a list of great returning shows you'll want to keep an eye on.
Kidding 
(Sept. 9, Showtime)
In his first major TV role since In Living Color (the early 1990s sketch comedy series that helped make the actor famous), Jim Carrey plays Jeff "Pickles" Piccirillo, a famous Mr. Rogers-esque children's show host struggling after the death of one of his own kids. Like a lot of shows these days, it blurs the line between drama and comedy, arguing that real life has a mix of both. It also reunites with French director Michel Gondry with Carrey for the first time since their collaboration on the 2004 film Eternal Sunshine of the Spotless Mind. Carrey is earning raves for his shattering performance.
Forever 
(Sept. 14, Amazon)
If we could tell you what this show is really about, we would, but Amazon has asked that the press keep any plot developments tightly under wraps. But what we do know is still enough to make this a show worth watching: Saturday Night Live veterans Maya Rudolph and Fred Armisen are a married couple sleepwalking through the doldrums of their marriage before something happens that changes things considerably. It's co-created by Alan Yang, a producer on NBC's Parks and Recreation who also co-created Master of None on Netflix.
The First 
(Sept. 14, Hulu)
Having seen all of this season, I'd recommend this show to anyone who's interested in how space travel actually works, intense family dynamics, and a smoldering astronaut Sean Penn. The Oscar-winner plays Tom Hagerty, an astronaut and commander of the first mission to put humans on Mars. It offers an unflinching look at the costs, both human and financial, of sending people out into space with no guarantee of return—but is still filled with a relentless optimism about the limitless potential of mankind.
Maniac 
(Sept. 21, Netflix)
Emma Stone and Jonah Hill are participants in a mysterious drug trial run by Justin Theroux in this show, directed by Cary Fukunaga (True Detective, Beasts of No Nation) and written by Patrick Somerville (The Leftovers). If that doesn't at least pique your interest then we're not sure what else to say. While this trippy mind-meld of a series is loosely based on a Norwegian show of the same name, it still promises to be a wholly unique (and bizarre) viewing experience.
Into the Dark 
(Oct. 5, Hulu)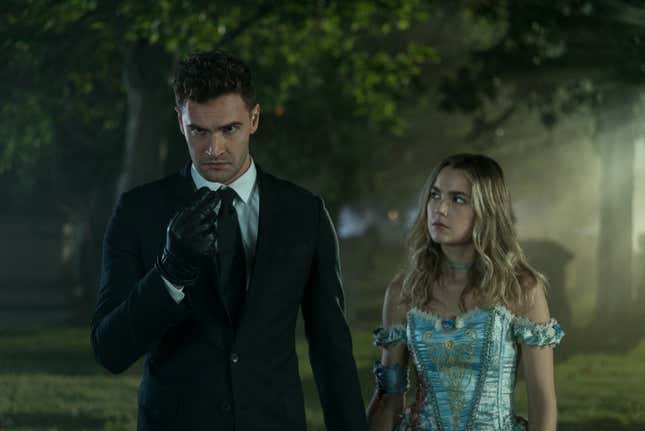 Produced by the prolific horror outfit Blumhouse, Hulu's Into the Dark is a once-a-month anthology series in which each of the 12 episodes plays off a holiday in its month of release. The first episode, "The Body," comes out on Oct. 5 and takes place on Halloween night in Los Angeles. It's a peculiar setup for a TV series, but it should help make each of these spooky stories an event.
The Romanoffs 
(Oct. 12, Amazon)
Mad Men enthusiasts will want to keep an eye on this one, as will Russian history buffs and really anyone who likes stranger-than-fiction true stories and odd global intrigue. Created, written, and directed by Mad Men auteur Matthew Weiner, The Romanoffs is another anthology show with an unusual premise: Each episode tells a different story about people around the world who passed themselves off as descendants of the Russian dynasty, the House of Romanov. This is apparently a thing that people have been doing since 1917, when much of the family were executed by the Bolsheviks.
Homecoming 
(Nov. 2, Amazon)
Mr. Robot creator Sam Esmail's next show is a mysterious thriller starring the actual movie star Julia Roberts as a caseworker at a "secret government facility" that helps US combat veterans. It's based on the Gimlet Media podcast of the same name, which was renowned for its experimental format. The trailer above makes the series look less like a traditionally linear narrative and more like an enigmatic puzzle told through snapshots and interviews. That sounds about right for a show directed by the creative Mr. Robot filmmaker.
My Brilliant Friend 
(November, HBO)
HBO has never premiered an original series in the US in a language other than English—until now. My Brilliant Friend, based on the first novel in Italian writer Elena Ferrante's four-part Neapolitan series, will be HBO's first entirely non-English TV series. (It's co-produced by Italian public broadcaster RAI and features an all-Italian cast and crew.) The books, which have an international cult following, tell the story of the friendship of two girls in Naples in the 1950s, and trace the pair's lives over the course of six decades.
The Little Drummer Girl
(Nov. 19, AMC/BBC)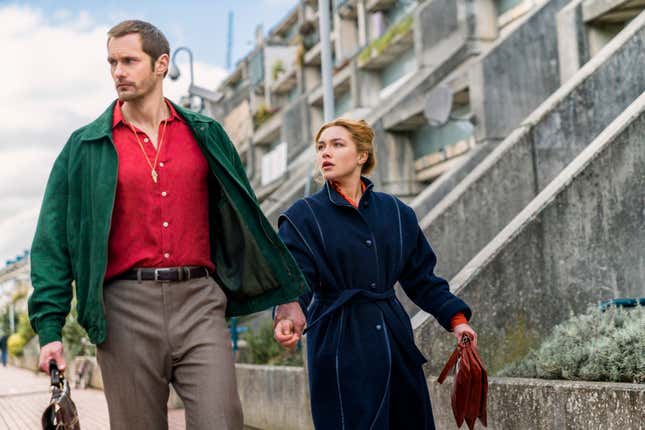 There's really nothing like a John le Carré spy yarn, is there? The celebrated espionage novelist has already had several of his works adapted for screen: The Spy Who Came In from the Cold, The Constant Gardener, and Tinker Tailor Soldier Spy, just to name a few. His next is a three-part AMC miniseries (it'll air on the BBC in the UK) starring Alexander Skarsgård, Michael Shannon, and Florence Pugh, whose name you're going to be hearing a lot more in years to come. Taking a break from Carré's usual Cold War backdrop, The Little Drummer Girl takes place in Greece in the 1970s, set against the ongoing Israeli-Palestinian conflict. Oh, and Oldboy director Park Chan-wook will direct the entire series.
Returning shows
The Deuce (Sept. 9, HBO)
American Vandal (Sept. 14, Netflix)
BoJack Horseman (Sept. 14, Netflix)
The Good Place (Sept. 27, NBC)
Saturday Night Live (Sept. 29, NBC)
Riverdale (Oct. 10, CW)
House of Cards (Nov. 2, Netflix)