One thing Hedi Slimane has proved in his decades as a fashion designer: He can sell. Slimane made Dior Homme into a massive success in the early 2000s, and doubled sales at Yves Saint Laurent within three years of taking over as its creative chief in 2012. The success seems to be following him into his new role too, as artistic director of French fashion house Celine.
Slimane's first product for the label—a handbag, of course, the breadwinner at many luxury brands—isn't even available yet, but demand is already building, according to Celine CEO Séverine Merle, who spoke to WWD (paywall). "Judging by the high level of advance inquiries, he has laid the foundation for a future iconic classic," she said.
Slimane's first collection for Celine doesn't debut until the end of this month, but the label has been stoking desire by selectively placing the bag in the public eye. At the end of August, Lady Gaga, who is friends with Slimane and has often worn his designs, became the first person to carry it (paywall). The move drew the attention of fans, both of Gaga's and Slimane's, as well as coverage from lots and lots of fashion media. Angelina Jolie, who Slimane has photographed in the past, has also been spotted with the bag.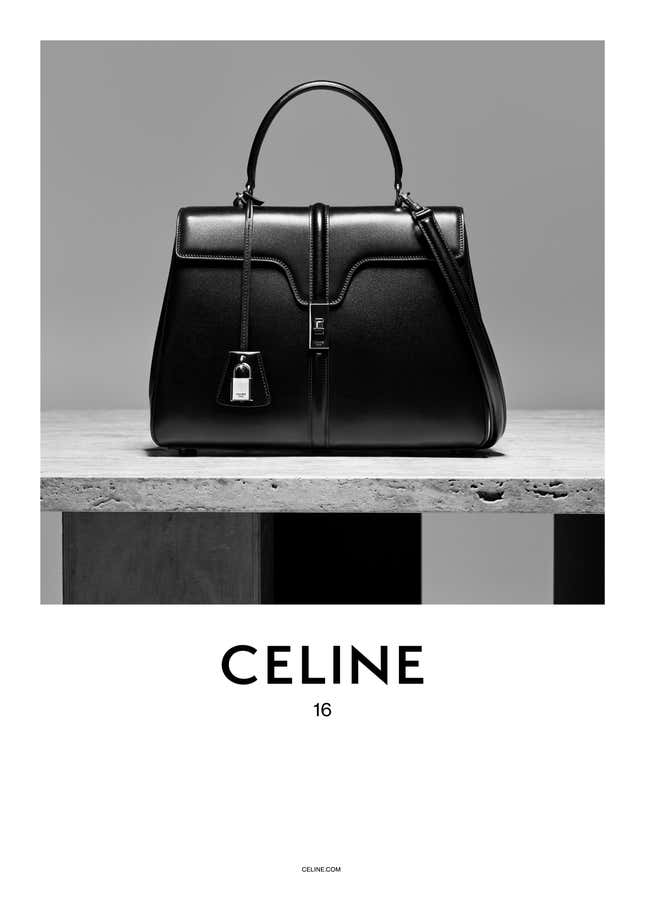 Called the "16," after the maison's Paris address—the Hôtel Colbert, at 16, Rue Vivienne—the bag goes on sale in November. It will come in three sizes, and in a wide range of exotic skins and colors. At €2,900 (about $3,400) for the least expensive calfskin version, to five figures for iterations in exotic leathers, it's not for everyone.
Aesthetically, the 16 references details from Celine bags of the 1960s, such as the cropped flap. Slimane drew the design on his first day at the label, but Merle said it took more than six months and about 100 leather tests to create the final version.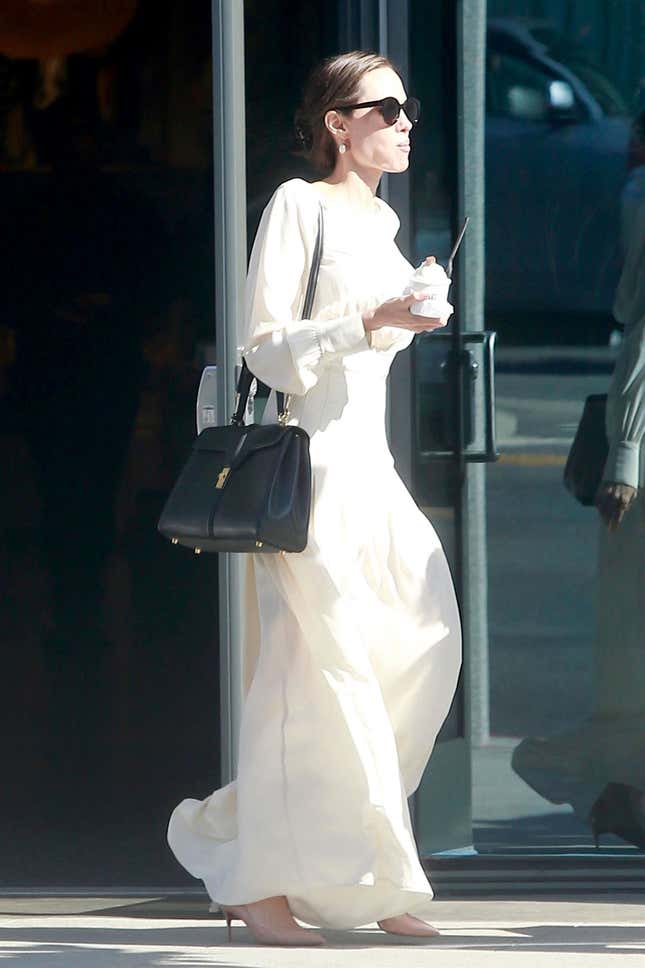 Some Instagram commenters criticized the 16's design as unoriginal or old-fashioned, and fans of Slimane's predecessor, Phoebe Philo, have worried—with reason—that Slimane will take Celine in a very different direction. Philo had a reputation for easy, creative, and thoughtful clothes that didn't lean on youth and sexuality for their allure. Slimane's clothes at Saint Laurent, meanwhile, often looked made for kids partying at a grungy LA club. Slimane has already changed Celine's logo, moving away from the accented Céline to a version like the one it more commonly used in the 1960s.
Philo was successful at Celine, but LVMH, its parent company, thinks the fashion house can get much bigger still. On a call with investors in January, LVMH's CEO, Bernard Arnault, mentioned that Celine was currently close to €1 billion in sales. "The objective with [Slimane] is the next five years to achieve between €2 billion and €3 billion, possibly more," he said. The 16 is step one.