This month North Korea opened its recently remodeled Pyongyang Cosmetics Factory to foreign media. Yesterday the Global Times, a Chinese state-run media outlet, published a report based on its tour of the facilities.
According to the article, the factory received nearly 140 international cosmetics products from North Korean leader Kim Jong Un, then analyzed them to improve its own offerings. Kim instructed the government-owned facility to make the "world's best cosmetics" during a visit last year at the height of tensions with the US over missile and nuclear tests. He hailed its "world-level" products and "very nice" packaging.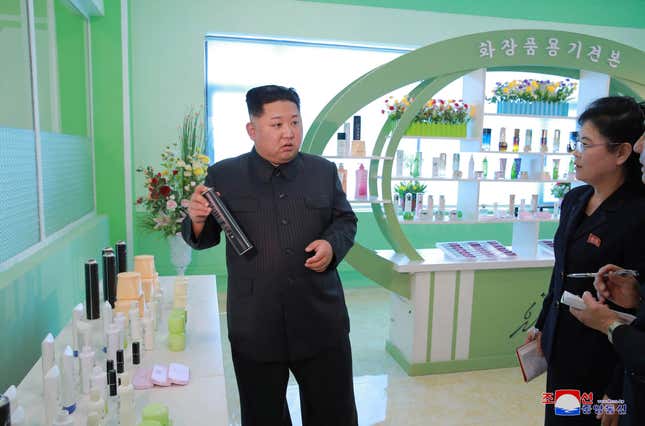 The factory claims its Unhasu line is running "neck and neck" with luxury brands like Shiseido and Chanel on four criteria: "stability, safety, sensation, and effect." Its chief engineer, Lee Seon-hee, said Unhasu products outperform Chanel on safety, largely because ingredients are sourced locally and "contain abundant extracts from plants and animals that grow or live in North Korea."
"Surprisingly the place is free from the smell of chemicals," the Global Times reports, noting that local residents consider North Korean cosmetics products "gentle, simple, and elegant."
Outsiders have attested to the quality of North Korean cosmetics. Ambreen Mustafa, who lives in Pyongyang with her husband, a Pakistani diplomat, extolled the quality of the nation's cosmetics in a podcast interview with NK News in June. Her friends in Pakistan, she noted, "loved the cosmetics, the skincare products" that she brought back with her on visits home.
Established in the 1960s, the factory produces over 300 kinds of products, including lotions, anti-wrinkle creams, and shampoo. It's exported items to Russia, China, and Iran and has flagged Australia and Cyprus as future markets, according to the Global Times, with recent orders from Russia sparking an uptick in production.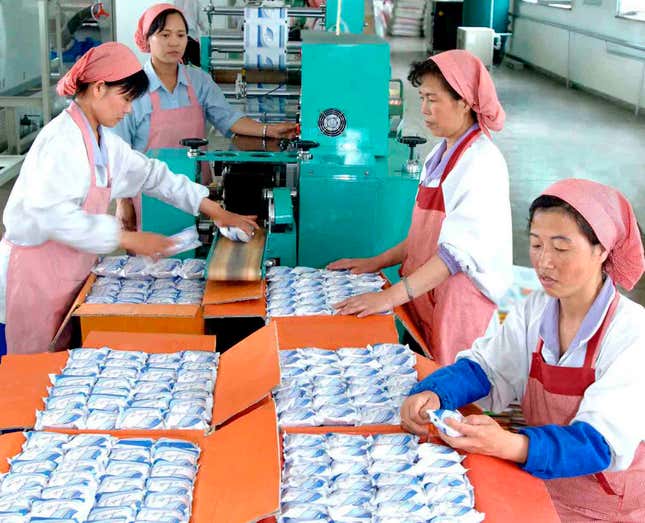 In China, North Korean cosmetics—including Bomhyanggi, a rival to Unhasu—have proven popular among online shoppers. It helps that the products are relatively inexpensive: Most Unhasu products cost less than $100, including the kind of anti-wrinkle creams that often sell for far more elsewhere.
If tensions between the Kim regime and international community continue to cool (paywall), we may see Unhasu leading the way on North Korea's commercial diplomacy.