"I believe food has power," says Cristina Martinez in Spanish in the new season of Chef's Table, as the Philadelphia chef juices oranges over hunks of raw lamb to make the barbacoa she has become famous for. "Through food we can find home."
This voiceover could sound trite, taken out of context. That's every chef's line: the power, the love, the finding of home and identity through food. But here, the context matters.
Martinez left Mexico eight years ago, fleeing an abusive husband. She hasn't been back, or seen her family, since. Despite having married an American, she has been denied a green card, and is officially undocumented. In the process of applying for that green card, she lost her restaurant job. So she opened her own restaurant, South Philly Barbacoa, and has become an advocate for immigrants and undocumented workers. Finding home in South Philly, in sharing the lamb barbacoa her family has made for generations, is no throwaway sentiment.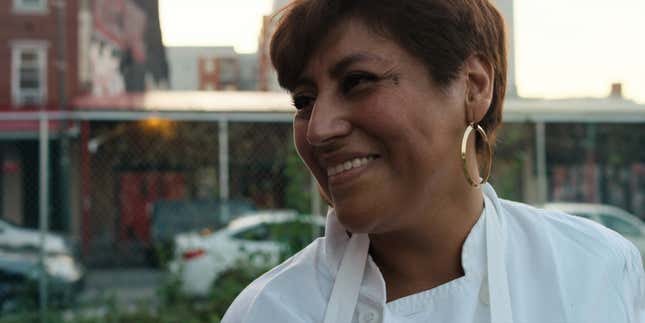 In its first four seasons, Netflix's Chef's Table became known for its gorgeous cinematography, dramatic music, and penchant for focusing on the boys club of Michelin-starred dude-chefs. Season five, which will be released on Friday, Sept. 28, marks a major course correction for the show.
The documentary series has always wandered all over the globe, but this new season is the most diverse in terms of gender and class. Two of the four featured chefs are women, and two of the chefs own restaurants that are relatively inexpensive and and accessible, at least in that anyone can just walk in and get a table when there's one available. This is not the world of lavish tasting menus and several-year-long waits for a reservation.
It's hard to read this as anything other than Netflix's response to the criticism of season four, focused on pastry, which featured only one woman (paywall)—Christina Tosi of Momofuku Milk Bar (famous for her "crack pie" and cereal milk ice cream).
Chef's Table has always been a pleasure to watch, with its focus on "elevating" traditional ingredients and cuisines in new and genuinely exciting ways. And it has featured a handful of women in the past. But there are only so many narratives that turn on one dude's conviction of his own genius, and his monomaniacal drive to be "the best in the world," before the formula collapses under its own weight and turns into a sheerly aesthetic exercise. The chef as mad genius trope has not aged particularly well.
It's a pleasant surprise then that the diversity of season five doesn't feel like tokenism so much as a fresh consideration of what kind of stories about food feel compelling in 2018. And it's not just Martinez who delivers that. In Thailand, a place that most Westerners associate with a robust and exciting food culture, Bo Songvisava laments that all the curry pastes home cooks now use are made by the same manufacturers, and that the Thai people are losing their connection to, and knowledge of, their own cuisine.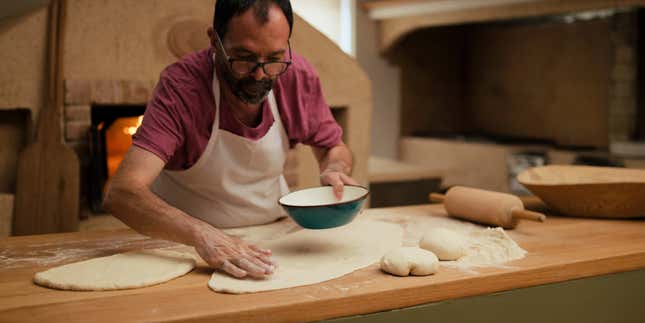 In Turkey, Musa Dağdeviren expresses a similar set of concerns. "When you define food in ethnic terms, it sets communities against each other, and can create a serious alienation and extinction of our food culture," he says, while deftly forming dizme manti, a meat-stuffed dumpling from Kayseri in central Turkey. His restaurant, Çiya, serves dishes from around Turkey that were traditionally cooked at home. Some have become so hard to find that rediscovering them provokes intension emotional responses from diners. "Sometimes one of them will start crying, and it spreads to other tables," he told the New Yorker in 2010.
In this collection, the one slightly discordant note is Albert Adrià, who was the pastry chef at his brother Ferran Adrià's famed El Bulli in Spain. One of the wizards of molecular gastronomy in his own right, Adrià has long been overshadowed by the cult status of his brother, even though he has several immensely successful restaurants in Barcelona, and is involved in projects all over the world.
His distress over not being recognized for his own undeniable genius comes across as completely genuine and reasonable even—and yet it's so much less interesting than the other stories from this season. You almost feel sorry for him, with his great man laments. Almost.