As with the best film scores, the best video-game soundtracks can be easy to overlook until you hear them again. But whether it's a melody from the Final Fantasy series or the theme to Super Mario Bros., it only takes a few bars to transport you back to the console or arcade where it all began.
Video games are also how an entire generation of '80s and '90s kids first heard electronic music. And while brands like Sony, Nintendo, and Xbox are no strangers to nostalgia, there's another company capitalizing on the cultural impact of early video-game scores: Red Bull.
The third season of Red Bull Radio's show, Diggin in the Carts, launches tonight (Sept. 27), and centers on composers of video-game music around the world. (The first two seasons focused specifically on Japanese composers.) The eight-episode season includes interviews with Atari founder Nolan Bushnell, pioneering UK composer Ben Daglish, and C418, the musician behind Minecraft, and covers just how influential video-game music still is today.
"Young kids would be stuck playing Mario, and that music would just be looping and looping," says Diggin host Nick Dwyer, a Tokyo-based radio personality who wrote and directed the Red Bull Music Academy documentary series that inspired Diggin (and with which it shares its name). The games' musical refrains varied in length, and were crucial because they would "energize and motivate the player," and keep them hooked for hours, Dwyer says. "This is the mid '80s and early 90's," he adds, "It was prepping a generation of kids around the world for a future of listening to electronic beats and loops." (Dwyer's own introduction to electronic music came from playing Ninja on a Commodore 64 home computer).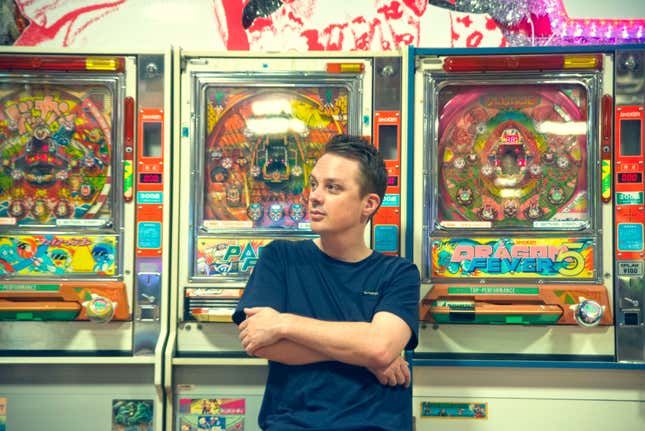 Indeed, many musical artists today credit video games for influencing their sound. British electronic musician Burial (whose 2017 album, Untrue, was dubbed by Pitchfork "the most important electronic album of the century so far") has sampled from the soundtracks of the Metal Gear Solid games. Burial, whose real name is William Bevan, told Wired that many of his beats are people picking up weapons and ammo in games. In the Diggin' documentary series, artists like Flying Lotus and Thundercat also acknowledge the impact (video) that early game soundtracks had on their work. Just Blaze, a hip-hop producer best known for his work with Jay Z, said that the music to Streets of Rage in the '90s would still work at a techno rave today.
Video games are still a lucrative platform for music. The Guardian reports that the video-game industry, set to bring in $137.9 billion in revenue this year, is part of marketing plans for musicians and managers because being featured on a game soundtrack immediately offers access to a huge market. It also brings in money: Aerosmith has earned more from their tracks on Guitar Hero than any of its albums, The Guardian noted.
And in the same way that gaming brands are embracing retro designs, musicians still use retro sounds. The Conversation notes that artists from Timbaland to Crystal Castles sample chiptune in their songs—a type of limited, synthesized electronic music created by gaming and computer software from the '80s.
In many cases, video-game music can even stand on its own. Dwyer recently returned from Sónar Festival in Barcelona, where Streets of Rage composers Yuzo Koshiro and Motohiro Kawashima performed. The duo have also played in iconic nightclubs like Fabric in London, and Liquid Room in Tokyo (where they signed consoles and cartridges at the end).
"Let's detach the music from the game, take it away from the computer graphics and gameplay footage, and listen to it for what it is," says Dwyer, "electronic music and an art form."
You can listen to Diggin' in the Carts when it goes live, here.