Hedi Slimane took over as the head designer for French fashion brand Céline this year and promptly changed the name of the 73-year-old brand to plain old Celine. People were not happy.
For months, grammar vigilantes have been defiling the ad campaign around the world, adding back the accent aigu whenever they can. Diet Prada—the formerly anonymous Instagram account that has become a kind of totem for the cool-kid fashion set—has collected many of them over on Instagram Stories: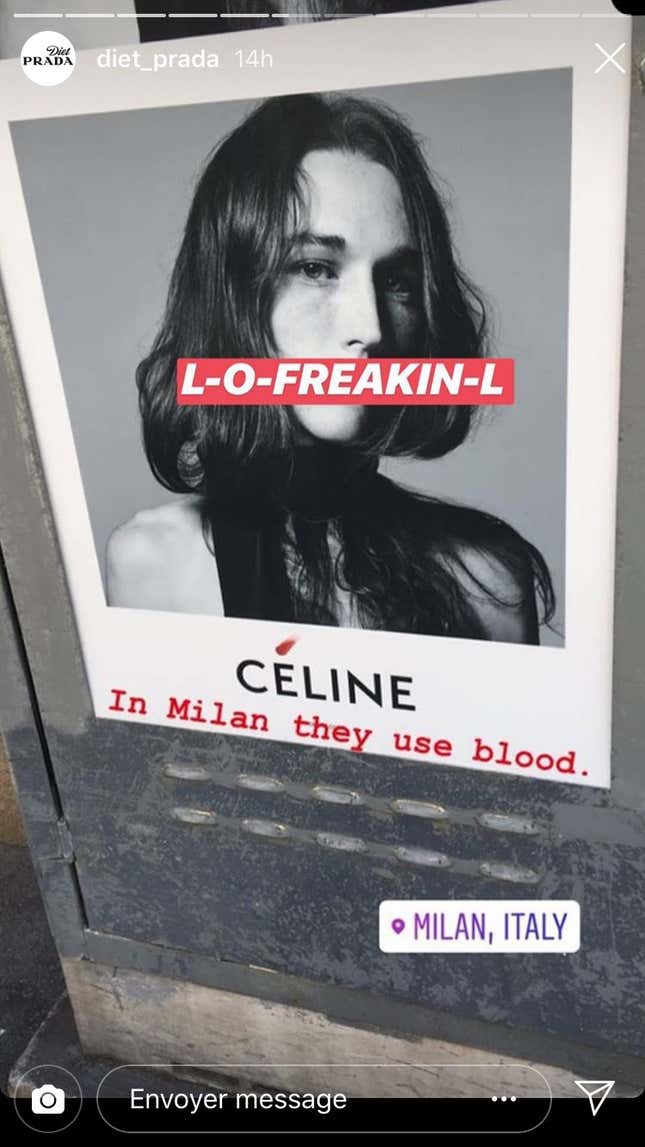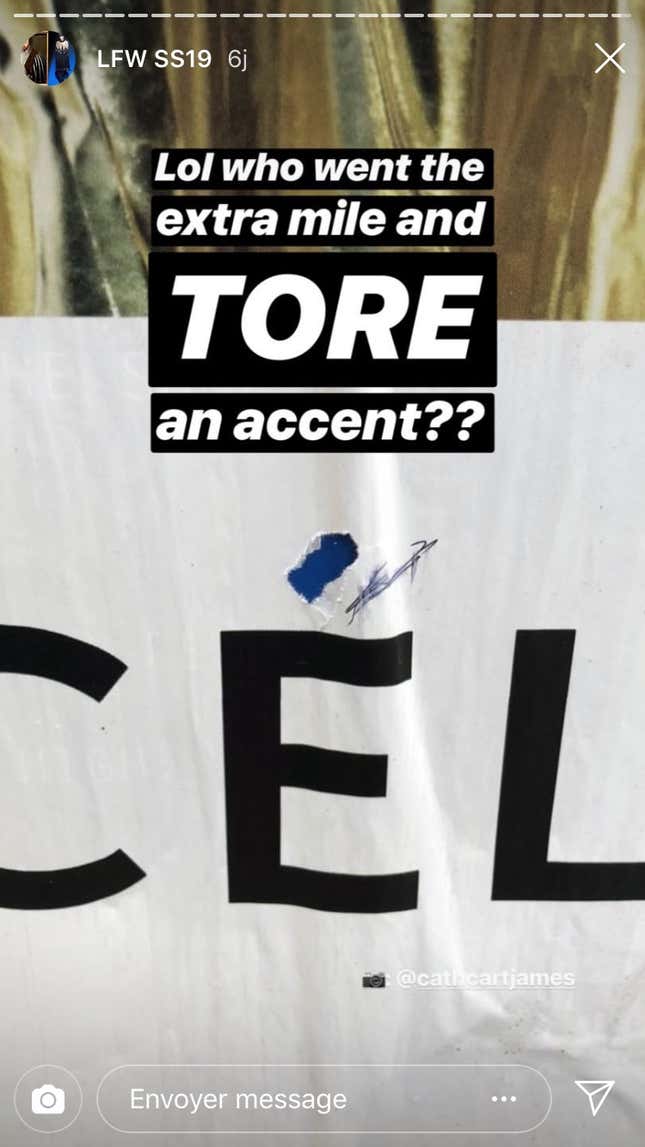 Further public displays of anger follow.
Part of the backlash is down to change itself. Under previous designer Phoebe Philo, Céline had become a kind of uniform for brilliant, creative, successful women (paywall). Coming in, Slimane is not only bringing his own aesthetic, he also will be launching a men's line for the first time. And this is the second time Slimane has tweaked with the heritage of a storied brand.
When Slimane took over Yves Saint Laurent, in addition to making everything black and leather, he changed the name to Saint Laurent in time for the 2013 collection and ditched the famous "YSL" logo designed by French painter Cassandre in 1961. That prompted its own backlash, most notably in a series of T-shirts bearing the words, "Ain't Laurent Without Yves." The company sued the maker of those shirts and pulled the entire Saint Laurent line from the high-end Parisian boutique Colette for selling them.
Slimane told Vanity Fair that the changing of the Yves Saint Laurent name was a nod to when the brand was first launched in 1966 as "Saint Laurent Rive Gauche," adding that Yves Saint Laurent, the designer, "wanted to dissociate himself from the clientele of haute couture and embrace this new generation." More recently, Slimane said removing the acute accent from Céline was not about marking his territory but about putting the "church back at the center of the village." He told Le Figaro, translated by Business of Fashion:
The reactions to the logos are always very emotional, and today they are amplified by the viral effect of social media. It is normal. All of this was anticipated. But it had to be done. The grandes maisons are alive. They must evolve and unearth the essence of what they truly are—everything but indifference. You don't shake things up by avoiding making waves. When there is no debate, it means there is no opinion—the definition of blind conformity.
Slimane's first collection for Celine is imminent.